Culture Shocked: The Iraqi TV Show where Victims Confront Terrorists
In the video clip, we get to see Iraqi footage containing police officers as well as terrorists who have been captured. This footage can act as a warning to other terrorists who have lost their fellow friends and at the same time may aware them to stop, think, and change. It can be seen that victims who confront the terrorists do so in extreme anger and disturbance as they have lost a family member due to attacks planned and implemented by these Iraqi terrorists.
We can also see that some terrorists feel incredibly ashamed of what they have been doing as they now know they do not have long left, which is why they are owning up to their crimes and even mentioning names of others who are with them in this. The terrorists have no chance to escape and own up to crimes they have committed as well as how they went about them. Terrorists have shown the police exactly what was done and where specific items were fitted in order for bombs and explosions to take place.
This has also alerted police and the society of Iraq of the things they should look out for when it comes to terrorism. With the evidence given by the terrorists, many accidents and explosions that take place can be easily judged and identified whether they were actual accidents or terrorist attacks. The anger, fury, and trouble that can be seen on the faces of many victims have caused terrorists to apologize for their doings as well as regret what they have done. Unfortunately, it is a little late for all this, but the good thing is they have admitted their wrongdoings and also helped the police of Iraq a little by giving them clues and ideas to how terrorists go about their attacks. Hopefully, this should help enforce justice and security in the country; making it a better, quieter, and safer place.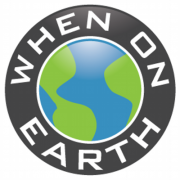 WOE Media
When On Earth Magazine is for people who love travel. We provide informative travel guides, tips, ideas and advice regarding places to see, things to do, what to taste, and much more for world travelers seeking their next dream vacation destination.