For $660 You Can Spend the Night in The World's Deepest Hotel Room
For those brave enough to delve into the abyss of the Earth, there is a hotel suite in Sweden that is not like any other on Earth. Located 155 meters deep into the ground, in a former silver mine, this is the deepest hotel experience in the world, offering an unmatched level of excitement and mystery.
The Sala Silver Mine is located in the Swedish town of Sala and while it was a mine for centuries, today it offers another experience to daring travelers. Deep within the ground, the world's deepest hotel room is located, a true adventure. The old silver mine has become a tourist attraction and one of the most unusual for that matter.
There are not many places on Earth where mines are accessible to the public, giving a unique insight into the underworld and this dangerous activity. The whole experience consists of taking a tour of the mine and learning about silver mining, as well as a stay in the Silvermine Hostel.
Although the majority of the Silvermine Hostel's rooms are above ground, the real highlight is represented by the Mine Suite and, although it comes at a higher price (about US$660), it is worth it, especially for those who love records and adrenaline filled experiences.
The suite is located at 155 meters, or over 500 feet, underground, making it the deepest hotel room in the world. The feeling of descending deep into the underground, spending a night in complete silence and solitude, is surely not for the most faint-hearted. There are surely many unusual or unique lodging opportunities in the world, but this is definitely one of the best.
The experience includes everything you might expect from an above-ground hotel room, with the staff guiding you to the suite where you will be greeted with a food basket. Then you remain completely alone, fully enjoying the sense of solitude and in complete balance with the Earth.
Although the temperature in the mine is constantly near 0 degrees Celsius, the room is heated and fully equipped. In the morning, you are served breakfast and guided to the light of the day. This has to be among the best adventures for those looking to spice up their holiday.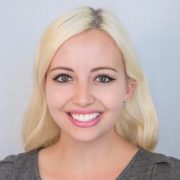 Hailey Brotze
Hailey is a writer by day and anthropologist by night. She was born and raised in California and she holds university degrees in English, French and German, studied Spanish and also holds a university degree in political science and sociology. She has traveled to over 60 countries in a variety of ways, such as backpacking, cruises, camping, luxury, solo, spiritual and adventure travel. Aside from traveling, Hailey's other passions include food, books, music, and dance.