Hidden deep within the woodlands of Croatia lies a breathlessly stunning paradise: sixteen crystal-clear lakes fused together by an amazing series of waterfalls and cascades.
Acclaimed as a UNESCO World Heritage Site, the waterfalls of Plitvice Lakes National Park have been called some of the most beautiful on the entire planet.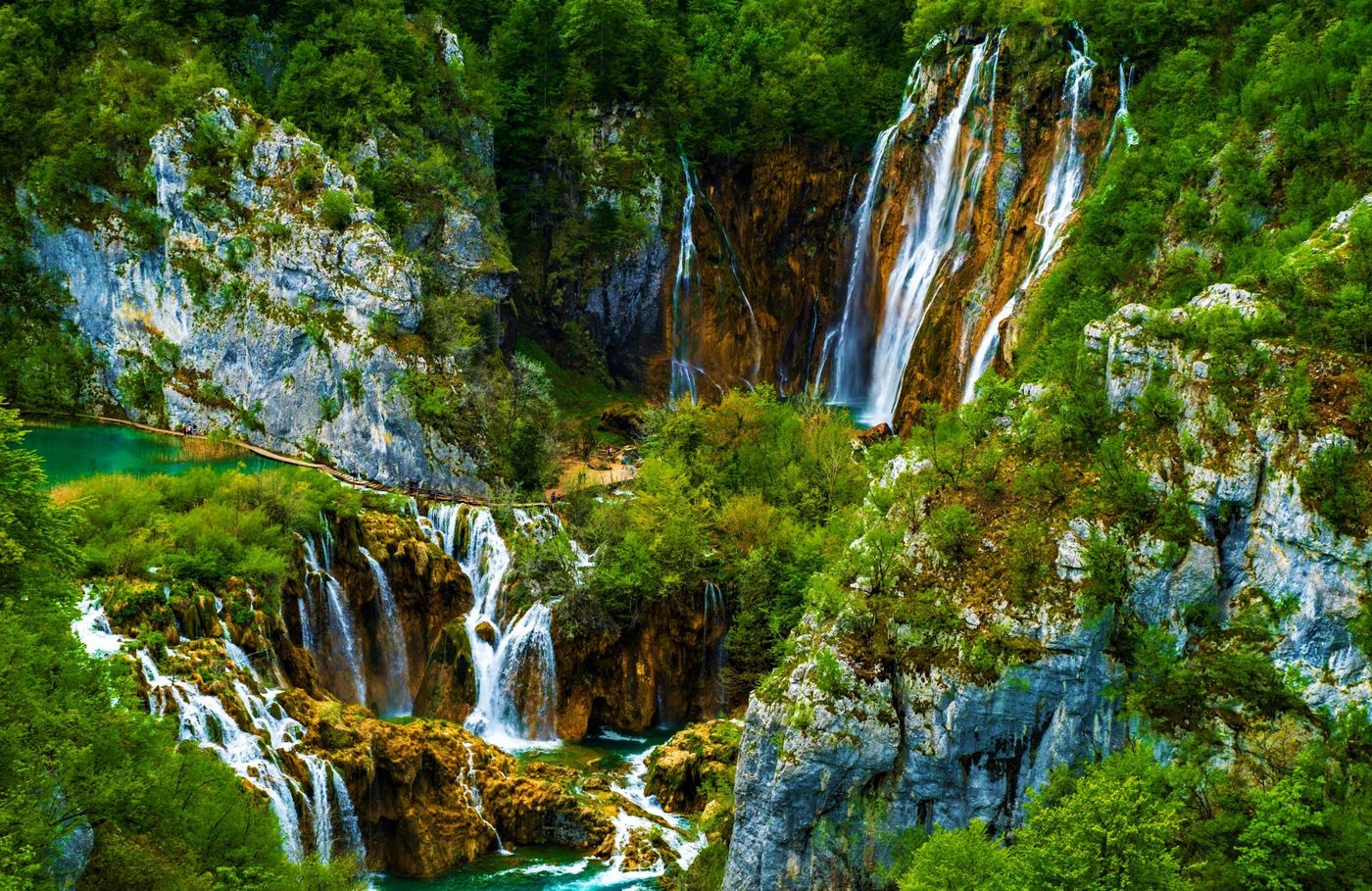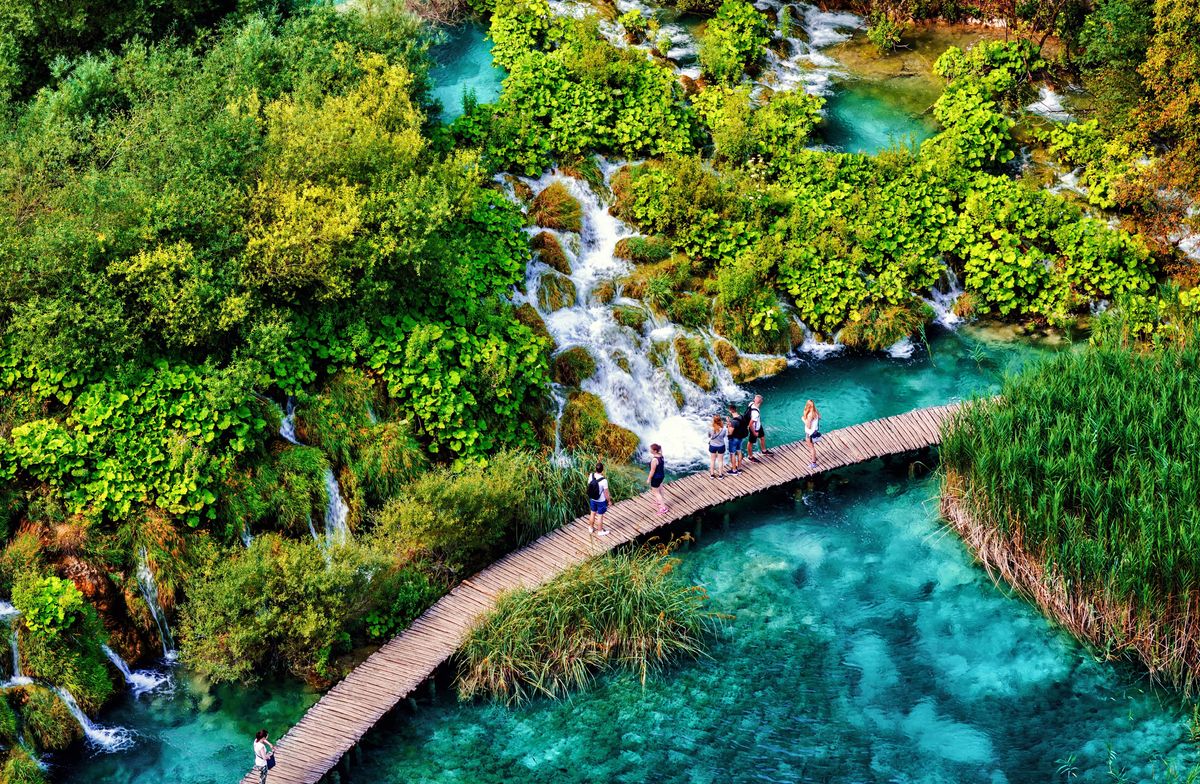 The lakes are famous for their ever-changing hues ranging from azure to green, gray, or blue, depending on the mineral, algal, or microbial content at a particular season.
Each lake is separated from the other by natural dams made of limestone travertine wrapped in lush vegetation, and charming wooden bridges wind across the water surface, stretching as far as 18 kilometers in length.
Read more: Swim in a Glowing Pool in Blue Cave, Croatia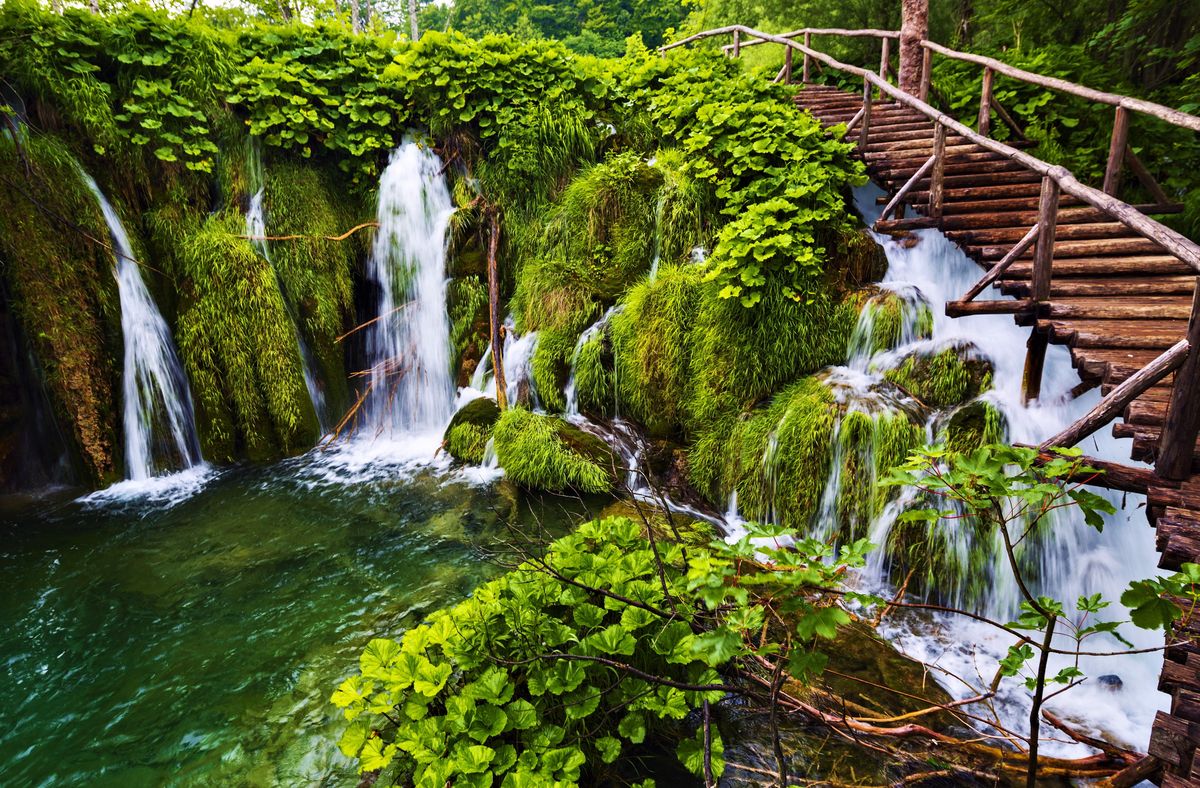 Situated in a mountainous terrain in central Croatia, Plitvice Lakes also houses some spectacular karst rock formations, which gives the lakes their distinct appearance.
These travertine or "tufa" which divide the lakes were the result of the erosion due to water, air, and plant life. The easily dissolved chalk sediments are washed off, only to reform on the next tufa–a continuous cycle that deems the lakes not as separate, stationary waters but large, sensitive, and ever-changing entities.
Read more: The 10 Largest Lakes of the World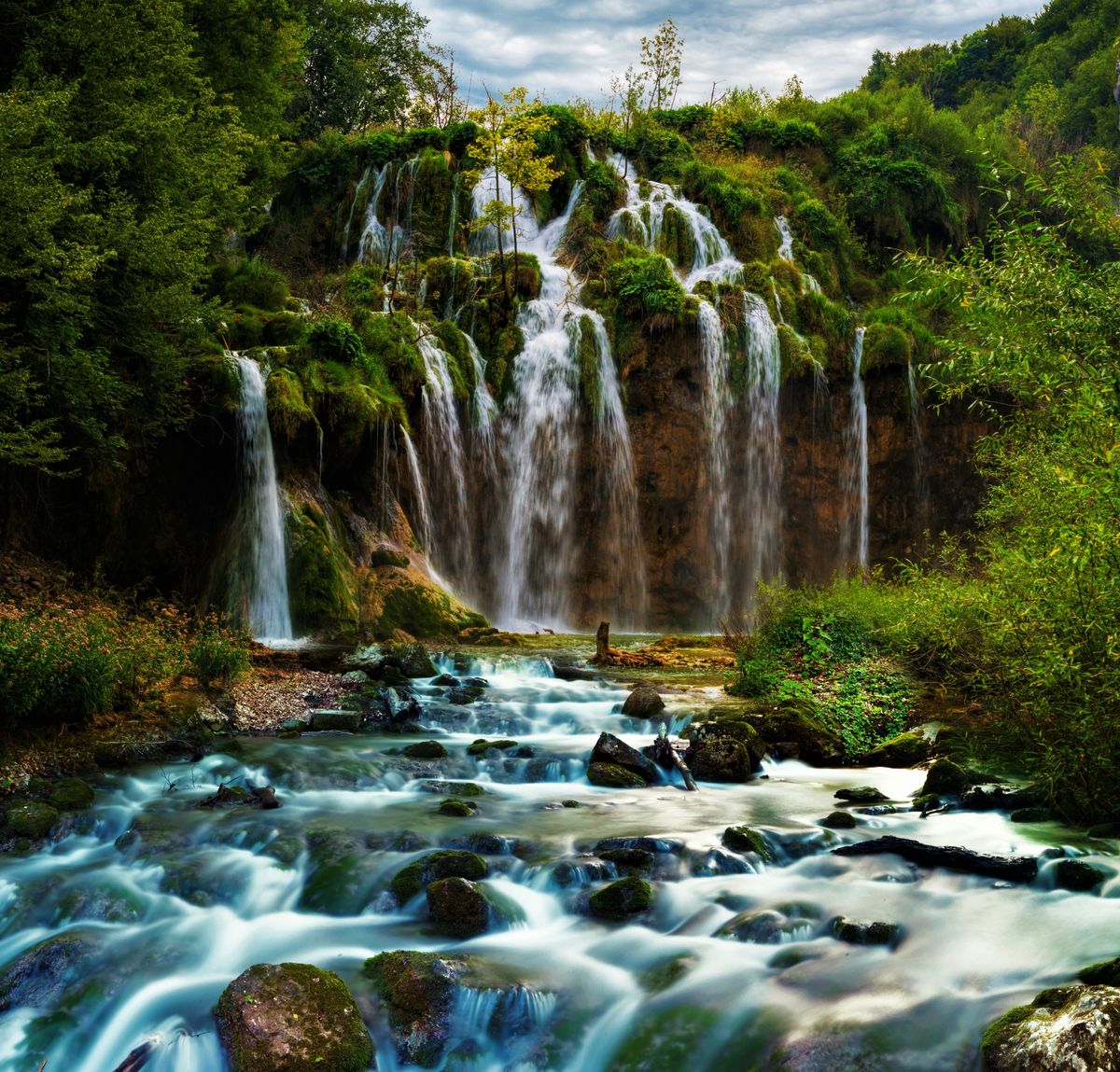 Editor's Choice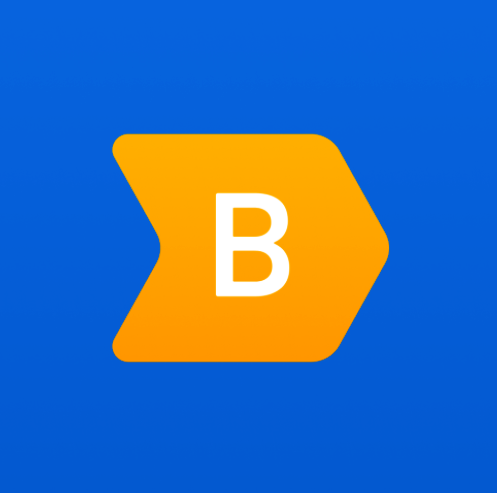 Book Your Way Around Croatia With Bookaway
10,046 Reviews
Looking for the perfect way to explore Croatia? Bookaway is here to help! With Bookaway, you can easily organize your transportation across the country as per your travel plans - all from the comfort of your home. The platform offers a wide selection of train, bus, and car rental options to choose from. Plus, booking is easy with just a few clicks and saves you time and money - so what are you waiting for? Don't miss out on the beauty of Croatia - book with Bookaway today!
Apart from its profound geological activity, Plitvice Lakes National Park also hosts wildlife flourishing in pure, unspoiled states, including large mammals such as bears, wolves, deer, boar, rabbits, foxes, and badgers.
There are also a supreme array of over 120 different bird species, including hawks, owls, cuckoos, thrushes, starlings, kingfishers, wild ducks, herons, and the occasional black storks and ospreys. Even with over 120,000 tourists visiting the park each year, Plitvice Lakes still retains its pristine beauty. The best time to visit is between April to October every year.
Read more: Visit the Museum of Broken Relationships in Zagreb, Croatia
Wondering how to get to Plitvice Lakes? Worry not; getting to Plitvice Lakes National Park is easy. From Zagreb, Croatia's capital, it is roughly 140 km away, and the journey takes about 2 to 3 hours by car or bus depending on the time of the day, route it takes, traffic conditions, and so on.
Unfortunately, there are no trains that go from Zagreb to Plitvice, nor are there any airports nearby.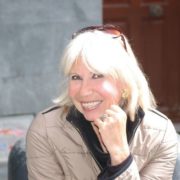 Inka Piegsa
Inka worked as an international attorney for many years before turning travel and lifestyle writer. She has contributed to BBC/Travel and writes for several inflight magazines and is a tripsavvy contributor for Spain and Portugal. She currently lives in Spain's Costa Blanca.