We've known the Chinese to imitate almost everything. From luxury bags to whatever the fad is, they have it already freshly made. We've also known that Chinese tourists traveling around the world continue to increase due to rising incomes and less restrictive passport regime. Europe is one of the most visited continents and more campaigns have been launched in some cities to attract more visitors.
And China actually figured out that fusing imitation and traveling to Europe is a great idea. Now, the Chinese dream to see and feel the European atmosphere isn't only reachable by booking a flight – for Europe (well, some parts of it) is already in their own soil.
See these 11 fake European towns and landmarks all made in China:
1. Hallstatt in Guangdong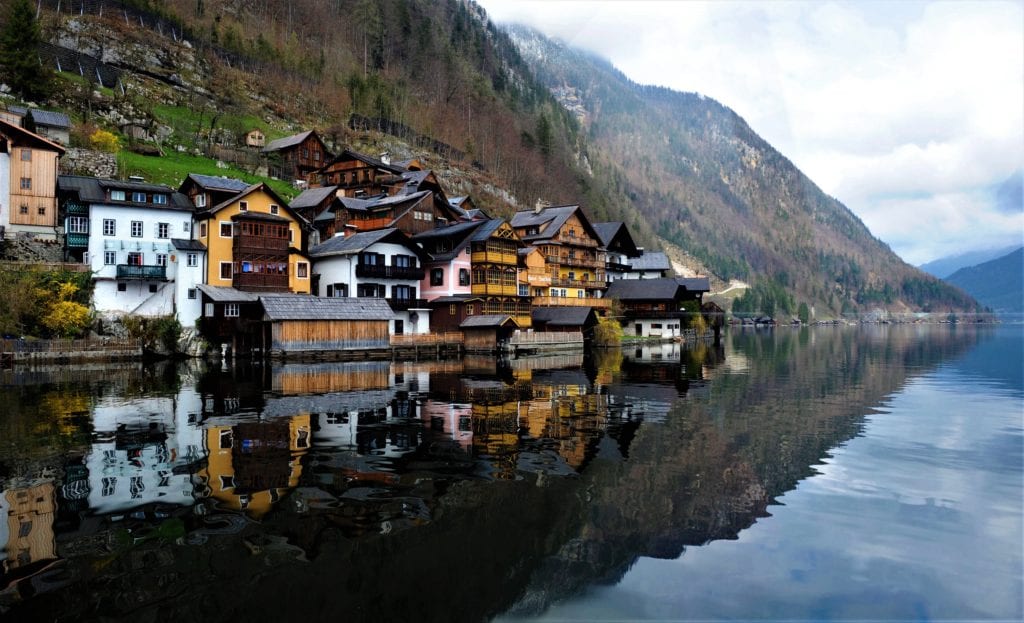 Hallstatt, China is a project about copied architecture by artists Sebastian Acker & Phil Thompson. The fake version of the UNESCO World Heritage Site is complete with an artificial lake, imported doves and of course, the houses which were the same as the ones in the Alpine Village that it made the real Hallstatt locals surprised and upset.
2. Paris in Tianducheng
The City of Lights shines bright for China's eyes that they even had the city itself complete with the recognizable apartment buildings and the Parisian trademark, the Eiffel Tower. Unfortunately, this luxury real estate development is now a ghost town due to its inconvenient location surrounded by farmlands.
Read more: 10 Awesome Hot Springs in Europe You Should Visit
3. Holland Village in Pudong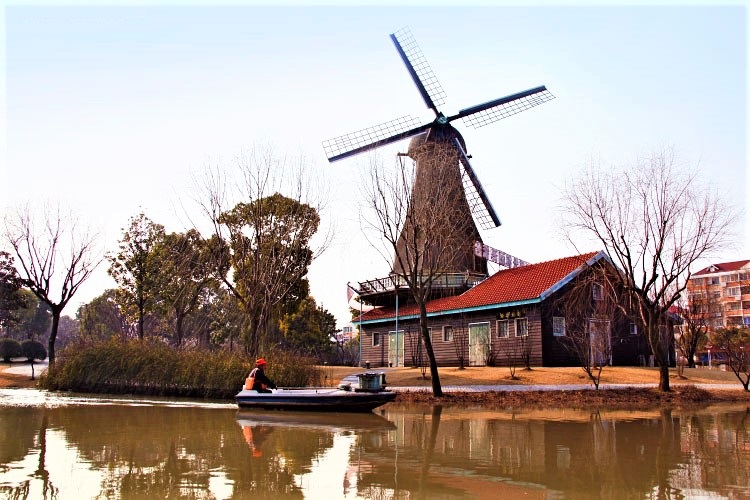 The windmill near a river says it all – you're somewhere in the Netherlands. A quiet town near the busy downtown Shanghai, the Holland Village is another housing project part of the "1 City – 9 Towns" initiative the Shanghai Planning Commission set up in 2001. It wasn't quite successful because its location is too far from the city.
4. Sweden Town in Luodian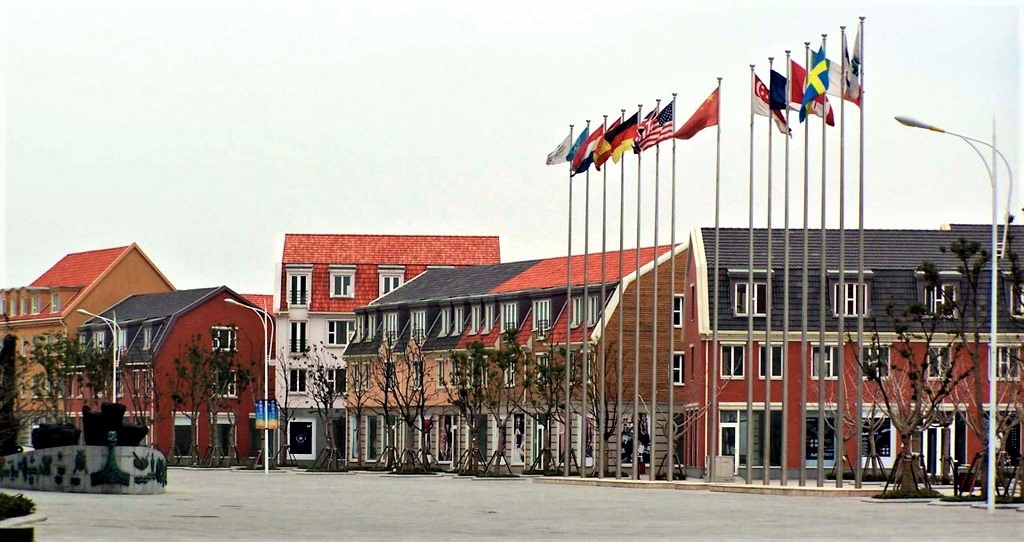 Even the Scandinavian country of Sweden is part of the discontinued "1 City – 9 Towns" project. It had resembled Sigtuna, Sweden and it even had a near-replica of the Lake Malaren, but it was left without the expected number of inhabitants.
Read more: Sala Silver Mine Hotel – World's Deepest Hotel Room in Sala, Sweden
5. Thames Town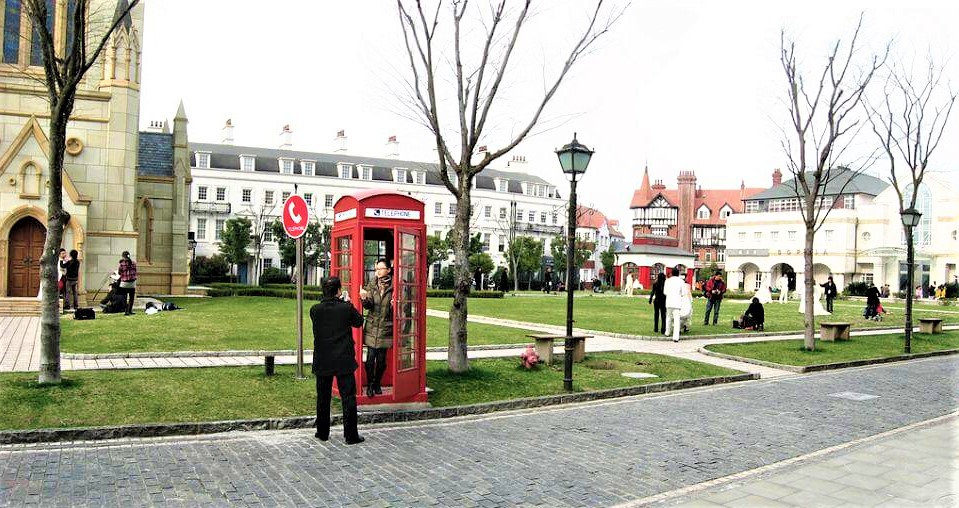 Tudor buildings, cobbled streets, red telephone boxes, a bronze statue of Winston Churchill and even the Queen's guards got copied in this little English Town (yet another ghost town) near central Shanghai. It was also part of the "1 City – 9 Towns" project.
6. Anting German Town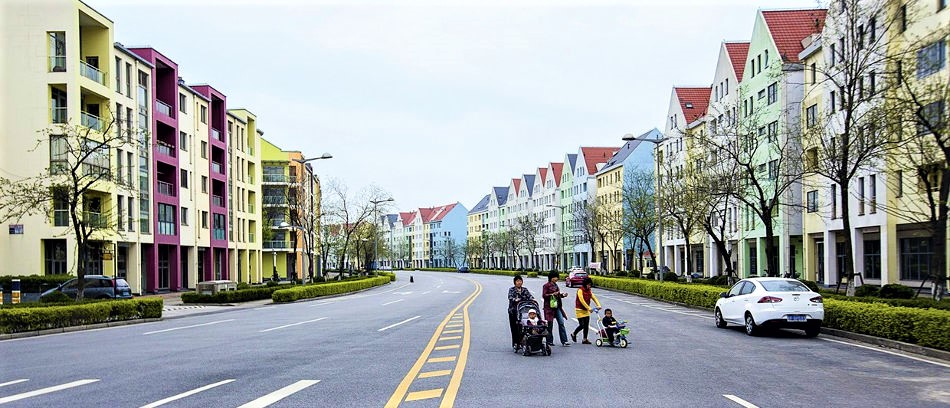 Here's another copycat town from the "1 City – 9 Towns" in Shanghai. The Anting German Town, designed by Albert Speer, looks complete with its colorful three to five-story high buildings, green space, canals, and restaurants. But just like the other ghost towns, the Chinese weren't interested in permanently living in here.
Bronze statues of Goethe and Schiller stand together in the middle of the cobblestone square as they remain unknown for the locals.
7. Breeza Citta di Pujiang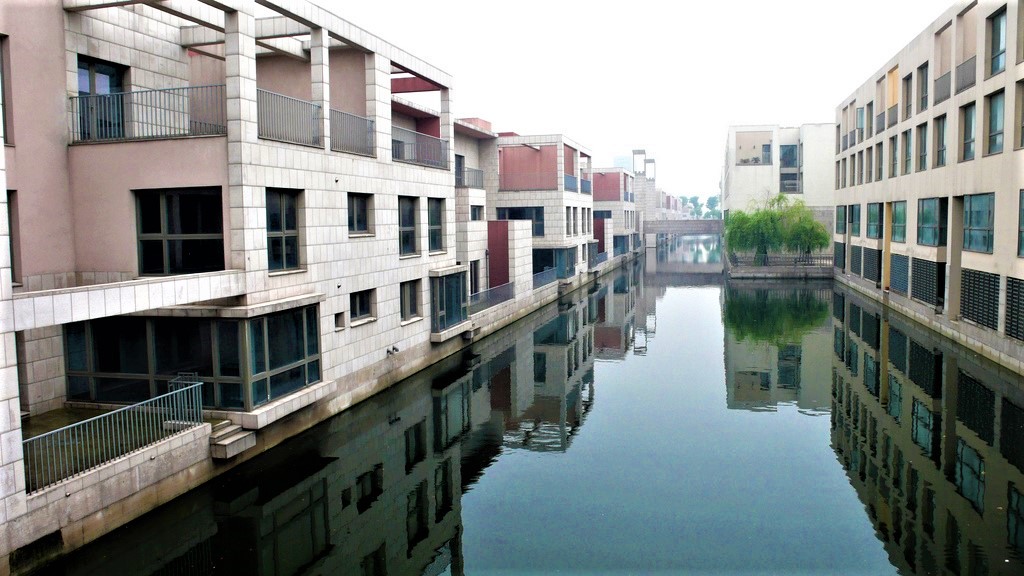 And another "1 City – 9 Towns" ghost town, the Italian town or Breeza Citta di Pujiang in Shanghai doesn't seem to show it's a replica of someplace in Italy, unlike the other European town rip-offs.
Read more: Most Charming Seaside Villages in Italy
8. Florence in Tianjin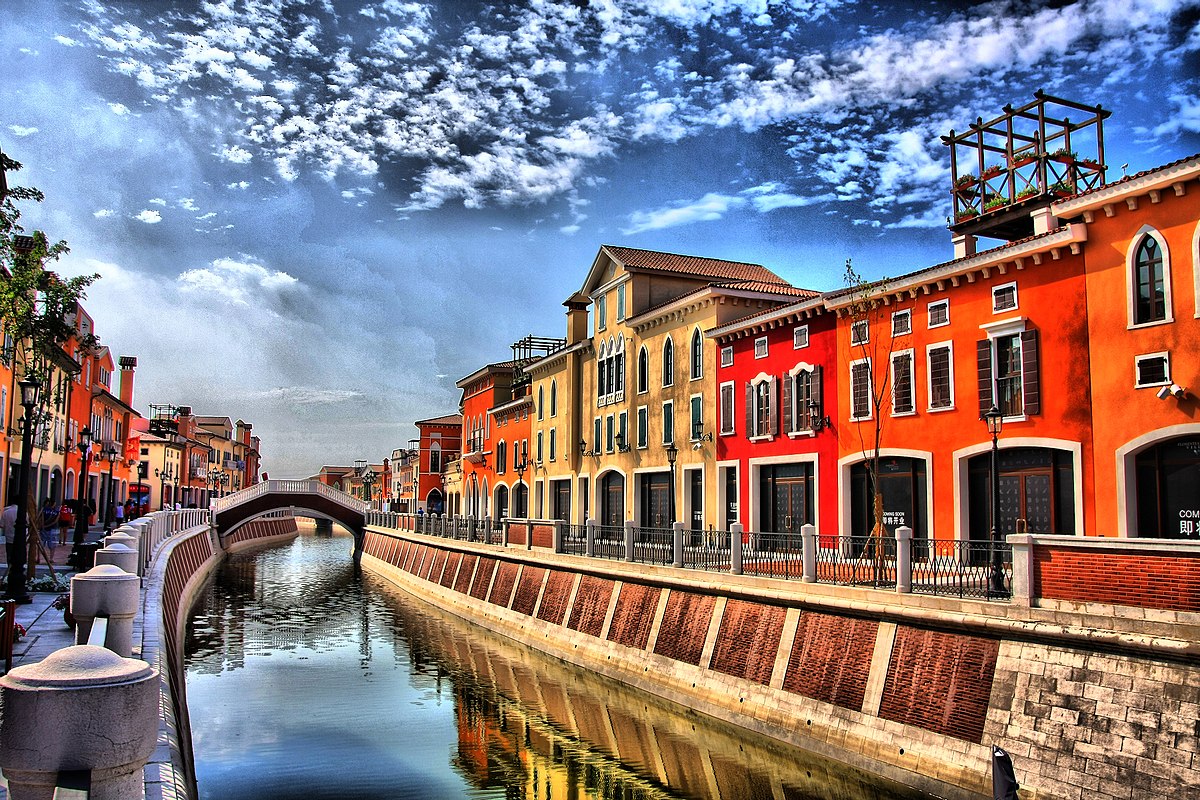 Not a town but a shopping mall, Tianjin Florence Town covers an area of 200,000 square meters and houses some of the world's famous brands.
9. London's Tower Bridge in Suzhou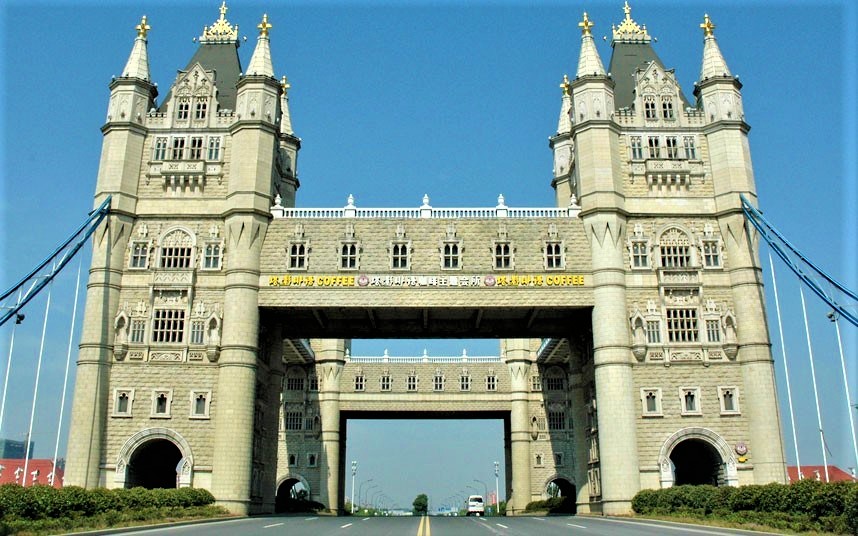 The fake bridge in the province of Jiangsu has a cafe on top that serves "English-style coffee" and has twice as many towers compared to the original. What it lacks though is the raising mechanism that will allow boats to pass underneath.
10. Château de Maisons-Laffitte in Beijing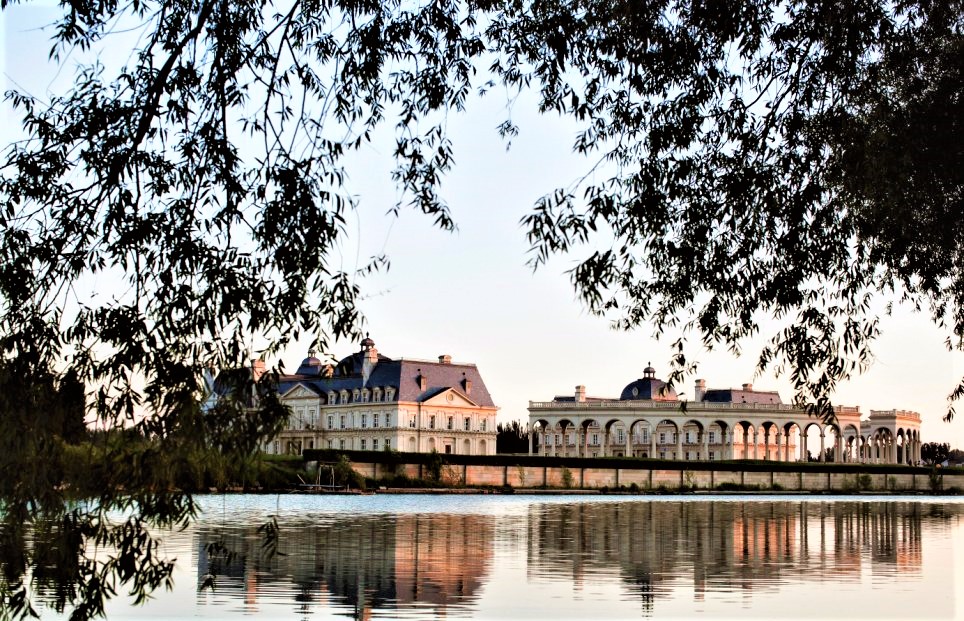 This hotel in Beijing, Zhang Laffitte, misses no detail after using the original blueprints and 10,000 photos of the building as a guide. The hotel also has a spa and a wine museum inside.
11. Pont Alexandre III in Tianjin (Beian Bridge)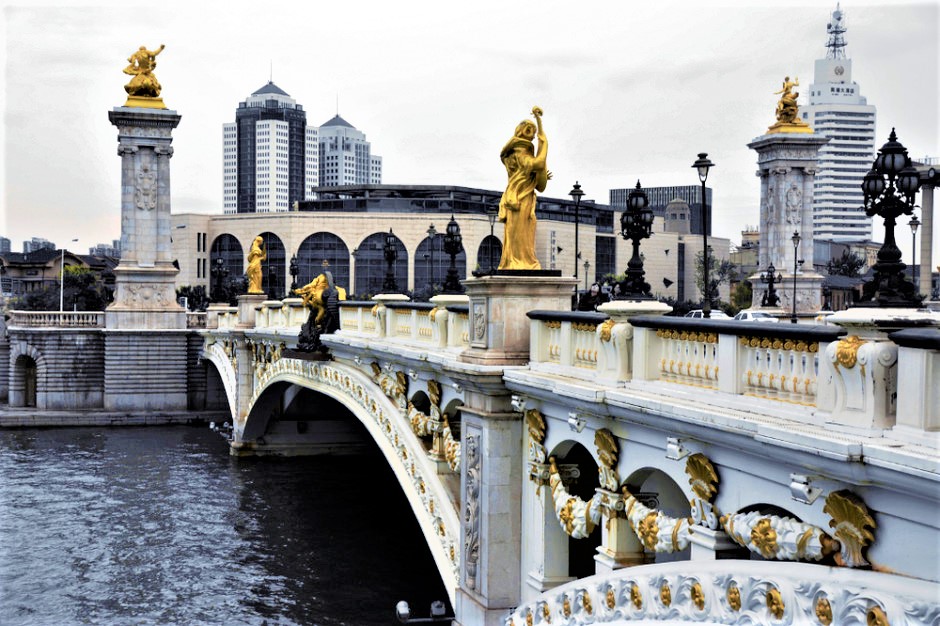 This replica of the Parisian arch bridge was built in 1973. It has four statues that represent wishes for peace and harmony: the Blue Dragon, the White Tiger, the Rosefinch and the Black tortoise.
Bonus: Some of the smaller rip-offs are located in Shenzhen's Window of the World Theme Park
The Eiffel Tower, Arc de Triomphe, and Louvre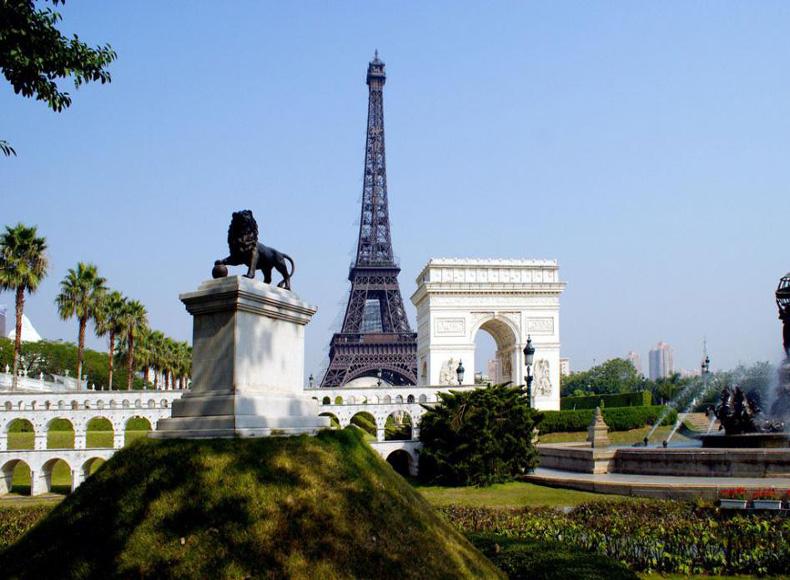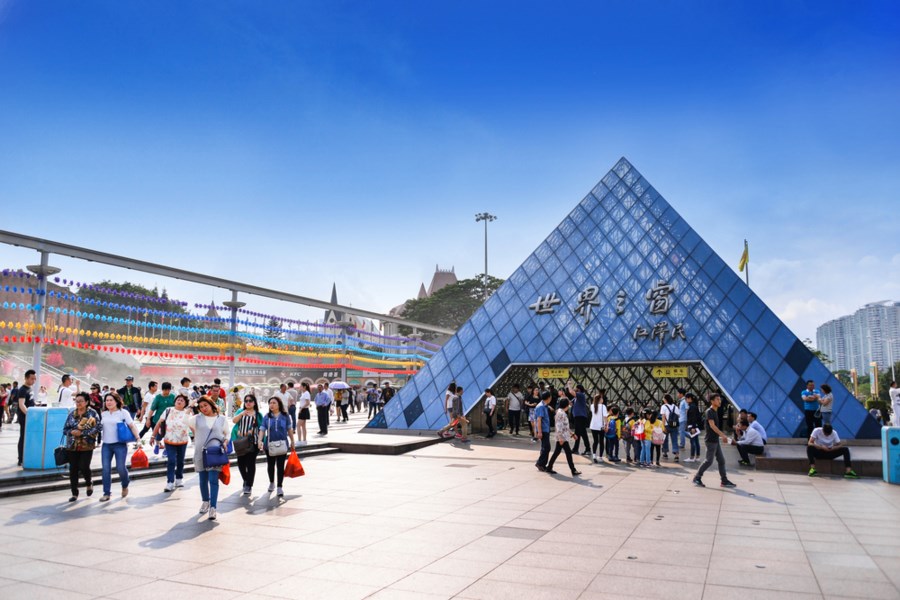 St. Peter's Basilica, Vatican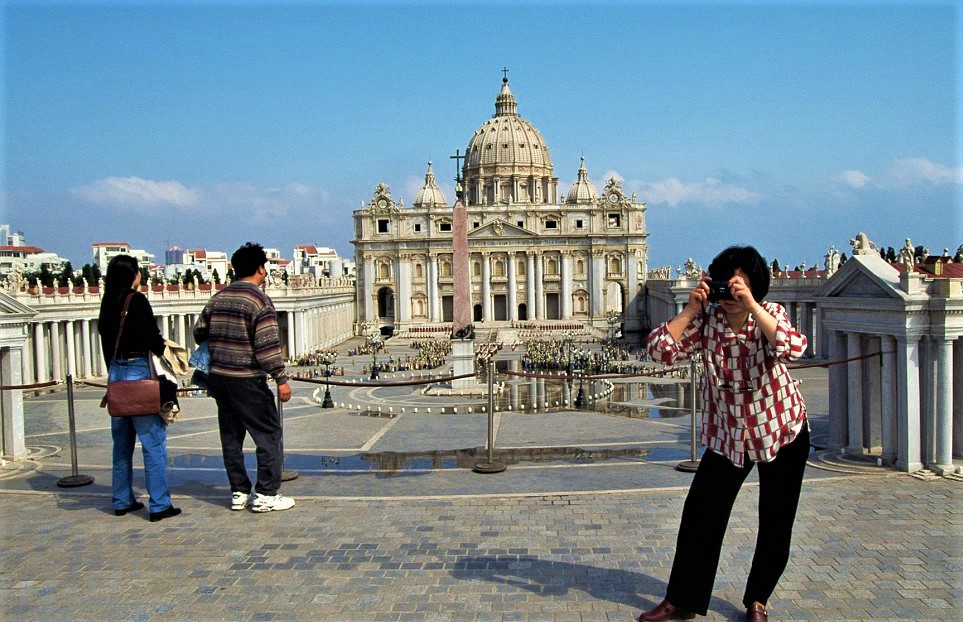 St. Mark's Square, Venice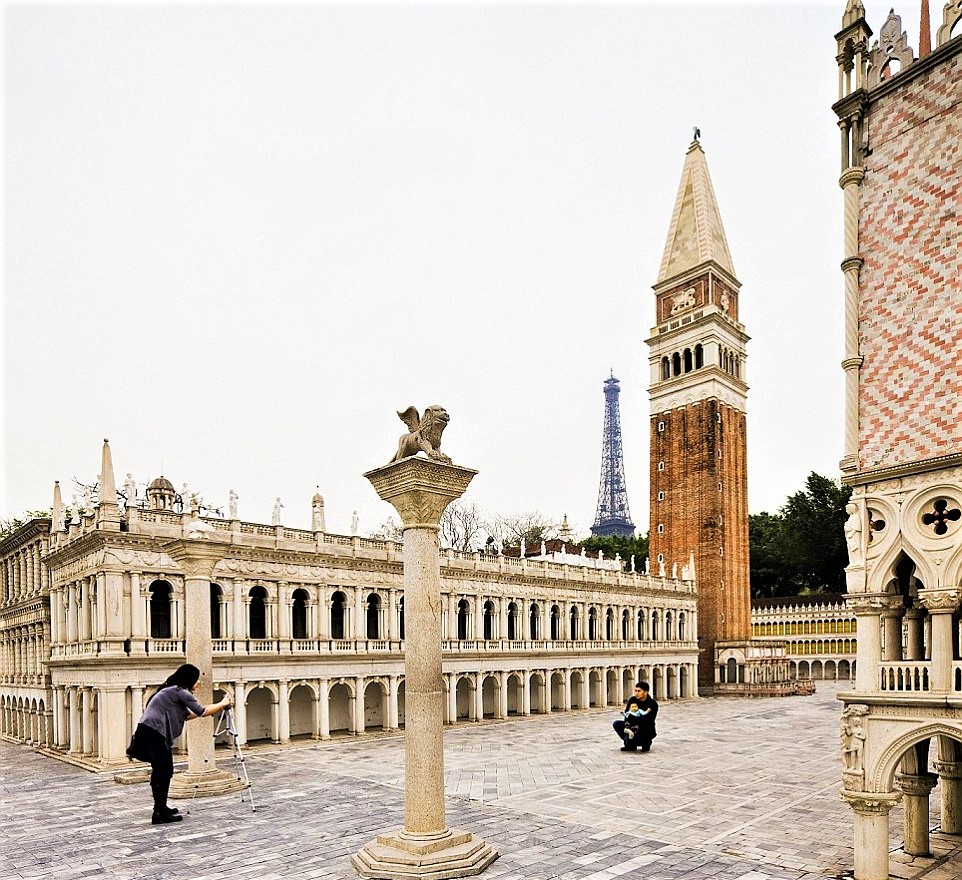 Imitation is somehow connected to lack of creativity. But for the Chinese, the ability to copy and making an exact copy is something they are proud of because for them, it shows they've reached what the west has achieved.
Do you think these fakes are worth a visit?.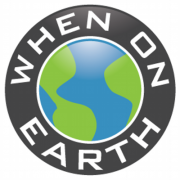 WOE Media
When On Earth Magazine is for people who love travel. We provide informative travel guides, tips, ideas and advice regarding places to see, things to do, what to taste, and much more for world travelers seeking their next dream vacation destination.