The city of Moscow isn't famous as a romantic getaway, but it holds the most prominent monument of the Russian's flair for love.
In Russia, newlywed couples are expected to kiss on a bridge on their wedding day. As part of this tradition, the couple must secure a padlock with their names and vows written on it, attach it to a metal tree along the bridge, and throw the key in the river to symbolize faithfulness and enduring love.
The Bridge of Kisses, located near the Cathedral of Christ the Savior and running over the Moskva River in Moscow is the famous site of these padlock trees.
The tradition of started out as merely a stunt of some couples trying to stand out, fastening their locks on the bridge itself. But when it grew popular, the Russian police had to plant metal trees along the bridge to hold the locks instead.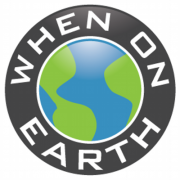 WOE Media
When On Earth Magazine is for people who love travel. We provide informative travel guides, tips, ideas and advice regarding places to see, things to do, what to taste, and much more for world travelers seeking their next dream vacation destination.