Amazing sights, wildlife, people, and art. If you're in Australia and you're kind of looking for all of these things in one place, then Kakadu National Park is your next go-to destination. Kakadu National Park is a protected area located in the Northern Territory of Australia, 240 kilometers east of Darwin. You should definitely visit this site, for it is Australia's largest terrestrial national park. It's almost 20,000 square kilometers, nearly half the size of Switzerland.
Other than being the largest national park in Australia, Kakadu is also the home of the Aboriginal people for more than 50,000 years, which makes them the oldest living people on Earth.
There are currently about 500 Aboriginal people – the Bininj in the north and the Mungguy in the south – living in Kakadu's 18 outstations. However, even nowadays, where people live differently with technology and other advances, the people of Kakadu have still lived traditionally, just like how their ancestors did in the past with activities like fishing and preserving their homeland and culture.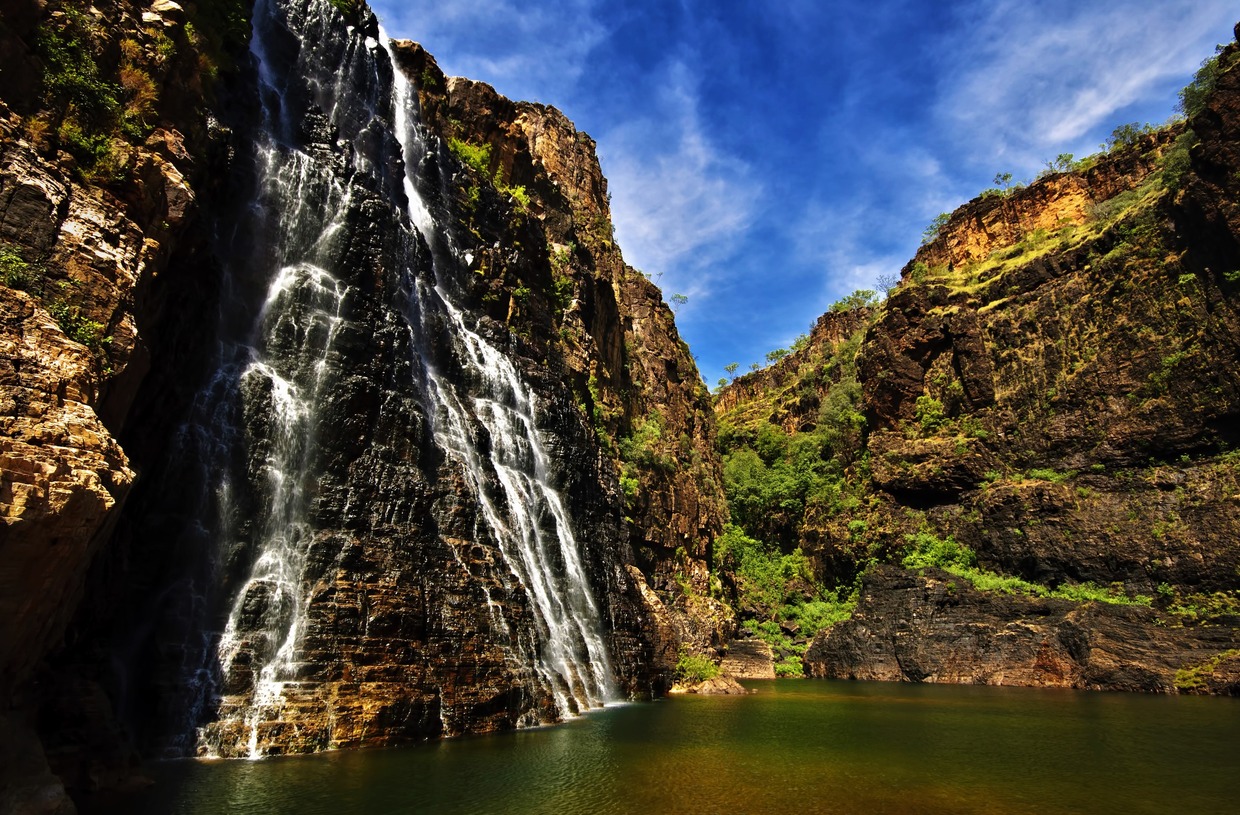 What do you expect to see in Kakadu National Park? First, the landscape. The coast and tidal flats, sandstone cliffs of the Arnhem Land Plateau, Savanna woodlands, Yellow Water and Mamukala wetlands, and the southern hills and ridges where you can see the most famous Twin Falls Gorge and the Jim Jim Plunge Pool Walk are all in here.
After the stunning landscapes, you can head to Ubirr, Nourlangie, and Nanguluwur to see Kakadu's rock art which tells you how the early Aborigines have lived from hunting to sorcery and magic. Some of these naturalistic paintings are already about 20,000 years old.
Read more: Swim in Lake Hillier, Australia's Pink Lake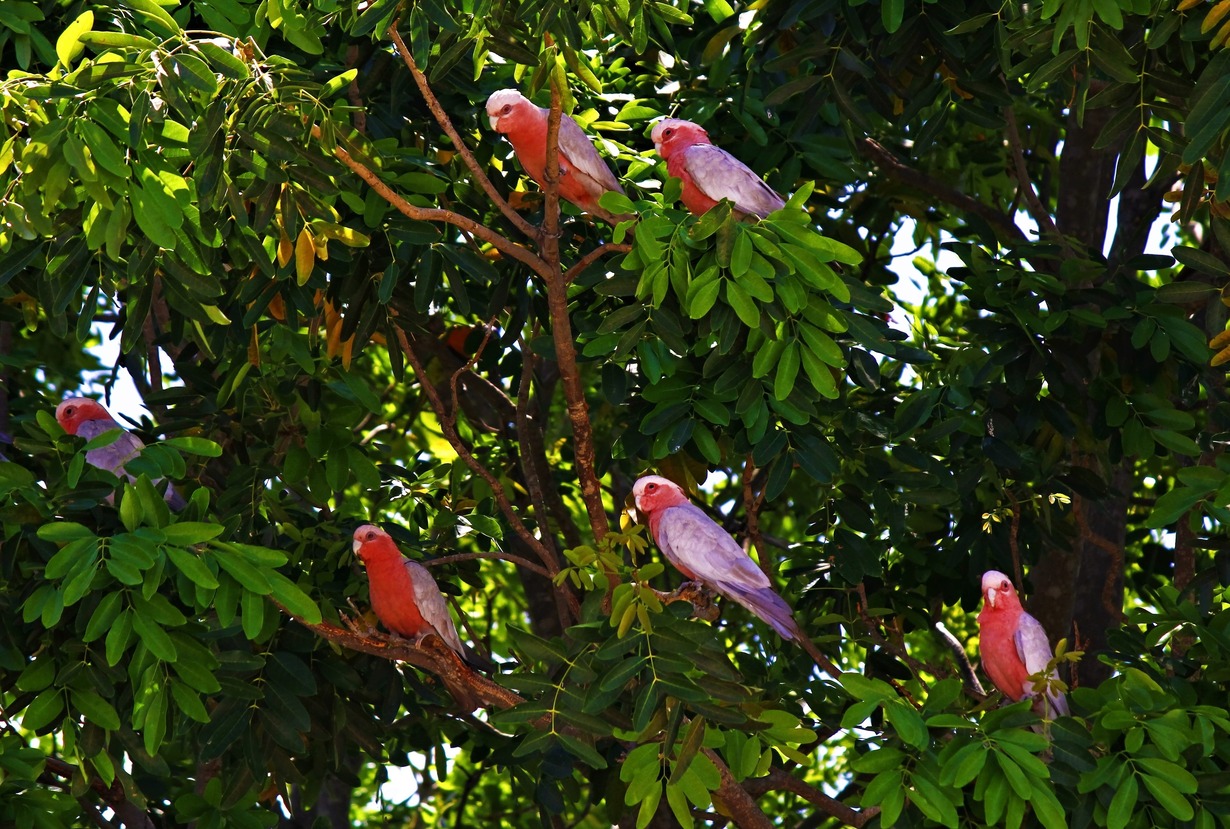 Third stop, birds. Kakadu National Park is home to around 280 different types of birds. You can go birdwatching in the park's six regions. They also have a Kakadu Bird Week, where bird watchers and ornithologists gather to survey the area, raise awareness, and learn further how to protect the birds from being endangered.
You can also see more than 10,000 crocodiles, 2,000 plant species, and over 6 meters tall termite mounds in Kakadu. In the largest national park in Australia, expect to always get large numbers!
Read more: Triboniophorus aff. graeffei: The Giant Pink Slugs of Mount Kaputar, Australia
For activities, Kakadu National Park guarantees that you can experience nature and see every side of it. You can book tours, boat cruises, and scenic flights. You can also do some fishing, croc spotting, swimming or you can just go for walks. Whether it's in the dry season or wet season, your trip to Kakadu is going to be full of activities. Boring is the last word you'll think of.
If you're too overwhelmed with the things to do and places to see in Kakadu National Park, you can choose from these suggested itineraries. For an overall plan for your trip, you can also check out Park's Plan Your Trip page if you want to buy passes, find out where to eat and stay, and know more helpful information. You can find cheap flights to Australia and beyond by checking out the flight's page at Skyscanner.
The easiest way to Kakadu National Park is by traveling from Darwin or Katherine. However, if you are currently living in Australia and looking to explore this fantastic place in your country, in that case, we recommend traveling by car or airplane + hiring a car, depending on the distance from your location.
We strongly advise flying domestically in Australia for greater distances if you are not strapped for cash, as it offers greater convenience and saves valuable time, allowing you to spend more time at your destination than getting there.
Read more: 14 Unforgettable Outback Experiences in Australia's New South Wales
If in case you plan to fly. For a hassle-free travel experience, using your own car for commuting to and from the airport is advisable as it avoids the unexpected delays that usually occur in the case of public transport. You can simply opt for budget-friendly airport parking to securely park your vehicle while you are away. Opting for this route minimizes travel time and eliminates the need to wait long hours for alternative transportation options, such as Uber, taxis, or other services, to arrive at the airport upon your journey back home.
Flyparks – an online booking and comparison platform for airport car parks throughout Australia and New Zealand, comes highly recommended. Whether you require airport parking at Brisbane, Adelaide, Sydney, or Melbourne Airport, you will find secure, affordable parking options with Flyparks.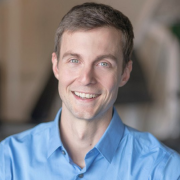 Ethan Allen
Ethan started traveling with his family at the age of 10 and has since visited dozens of countries on six continents. He loves discovering new destinations, predicting trends, and turning amazing travel experiences into inspiring stories.