In the village of Rong Khun near Chiang Rai, Northern Thailand, stands the most spectacular temple made by human hands.
Painted pure white and covered in thousands of glass pieces, Wat Rong Khun, or the White Temple, shines brilliantly in the sunlight. But while its beautiful exteriors can take your breath away, you'll be surprised what this temple conceals behind its walls.
The temple grounds might give you a clue. Scattered among the amazing white porcelain statues are frightening sculptures of heads dangling from a tree, demonic exhibits dissuading visitors from pursuing smoking, booze, and sexual promiscuity.
Editor's Choice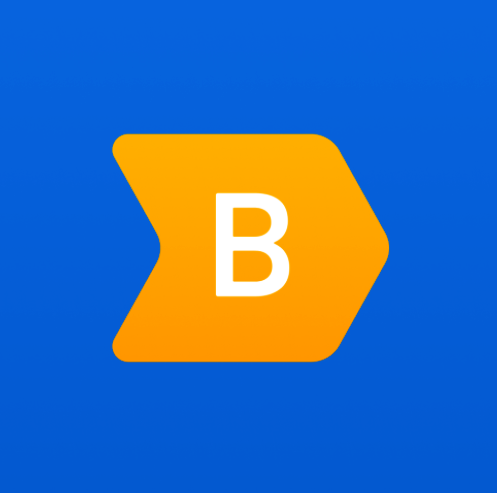 Get To Your Destination Faster and Easier With Bookaway
10,018 Reviews
If you're looking for the best way to book tickets for a train, bus, or ferry, or plan on renting a car or taxi in Thailand, then Bookaway is your answer! With Bookaway, you can find the best transport options to get you where you need to go; this platform is just like Skyscanner but for overland transport.
This surreal temple displays traditional Thai architecture with a whimsical touch of popular culture. Enter the temple and find the most unusual religious mural you'll ever set eyes on.
Find Superman, Spiderman, Keanu Reeves as Neo, Angry Birds, and Kung Fu Panda riding Star Wars spaceships or flying around the 911 Twin Towers in a vast wall painting that depicts the fight of good versus evil from the Buddhist point of view.
On another wall, catch Ben 10, Doraemon, Elvis, and George Bush, along with Osama Bin Laden, portraying an apocalyptic image of the earthbound for destruction.
This bizarre yet intensely stunning temple was conceived by nationally-honored artist Chalermchai Kositpipat. Assisted by more than 80 monks, he began the project in 1996, aiming to finish it by 2006 but failed.
While the White Temple is already beautiful as it is, he still has another 100 years' worth of painstaking work to add to his masterpiece, which he believes would grant him immortal life from Buddha.
But the surprises don't end there. Within the temple complex also stands what's known to be the most beautiful toilet in the world. It's a distinct golden building that houses priceless toilets for public use as well as Kositpipat's very own abode on the second floor.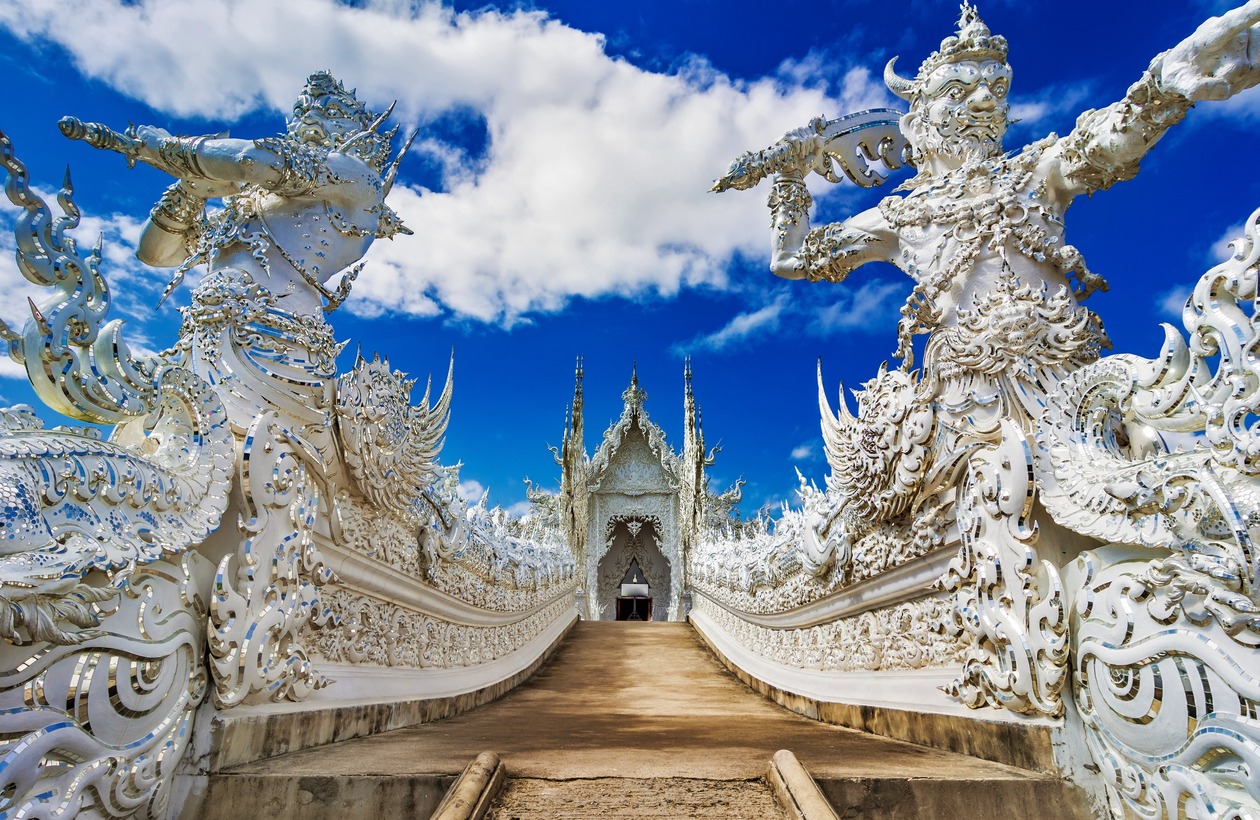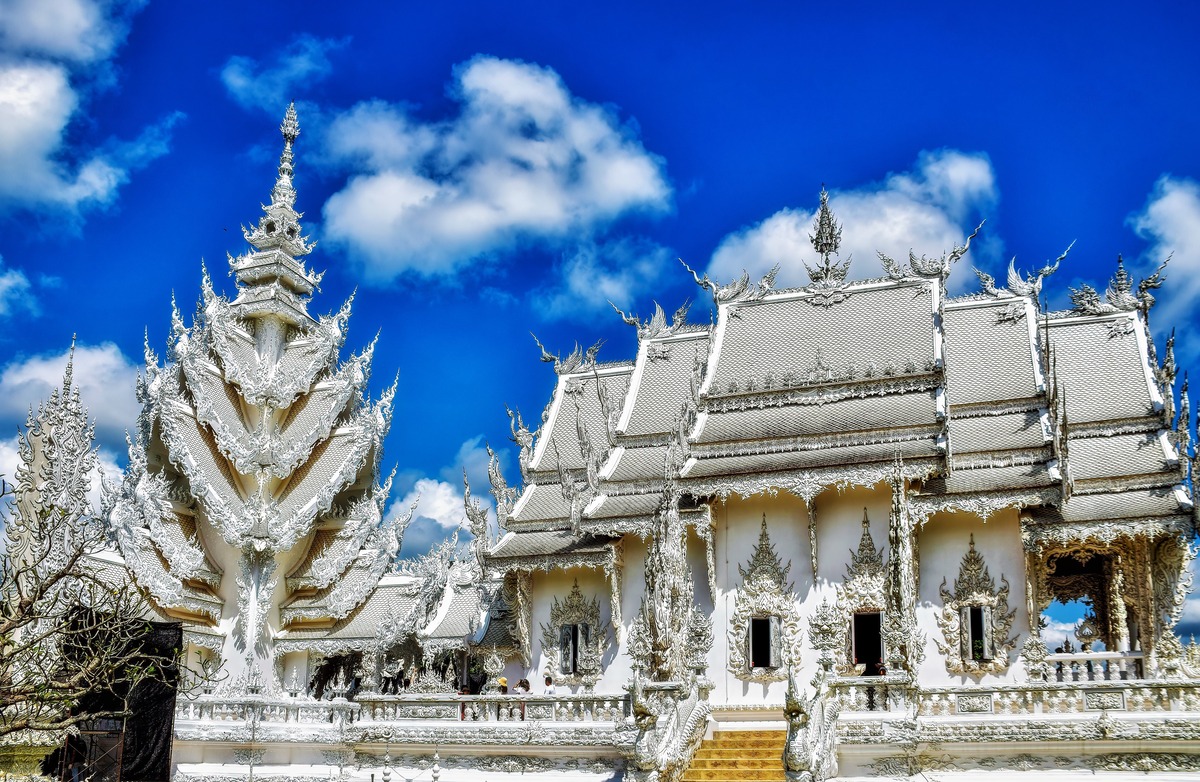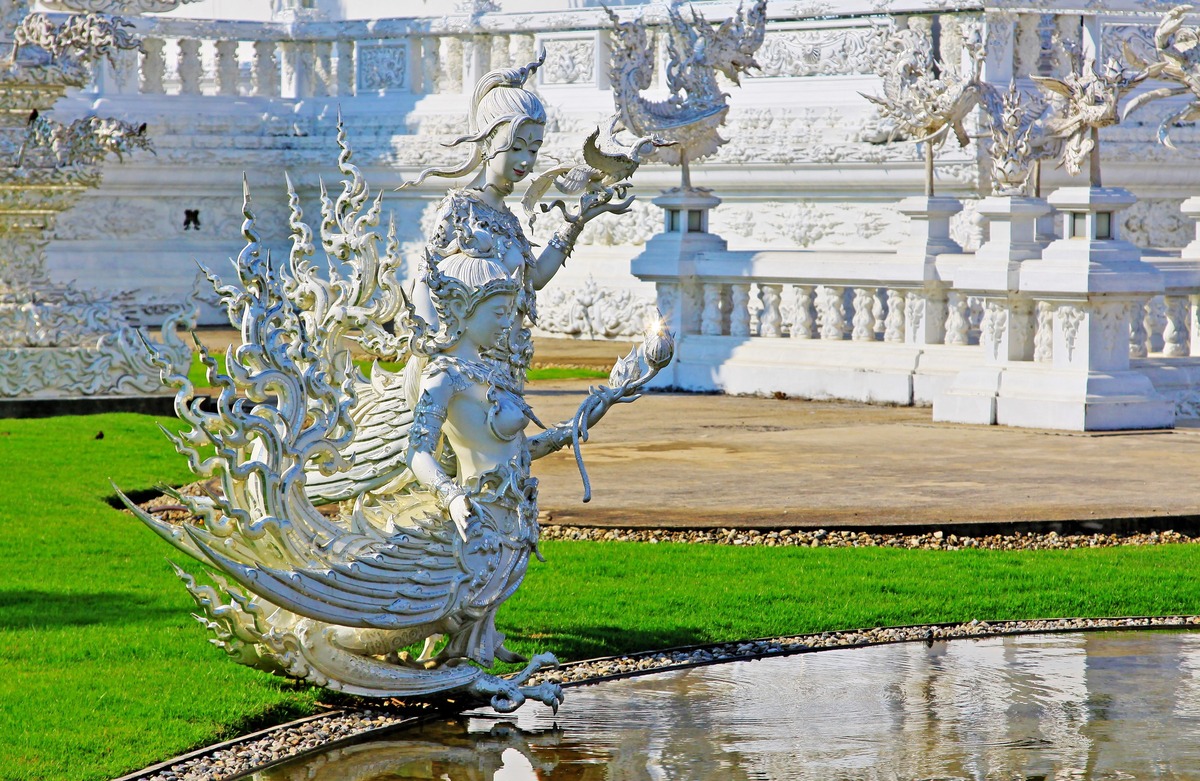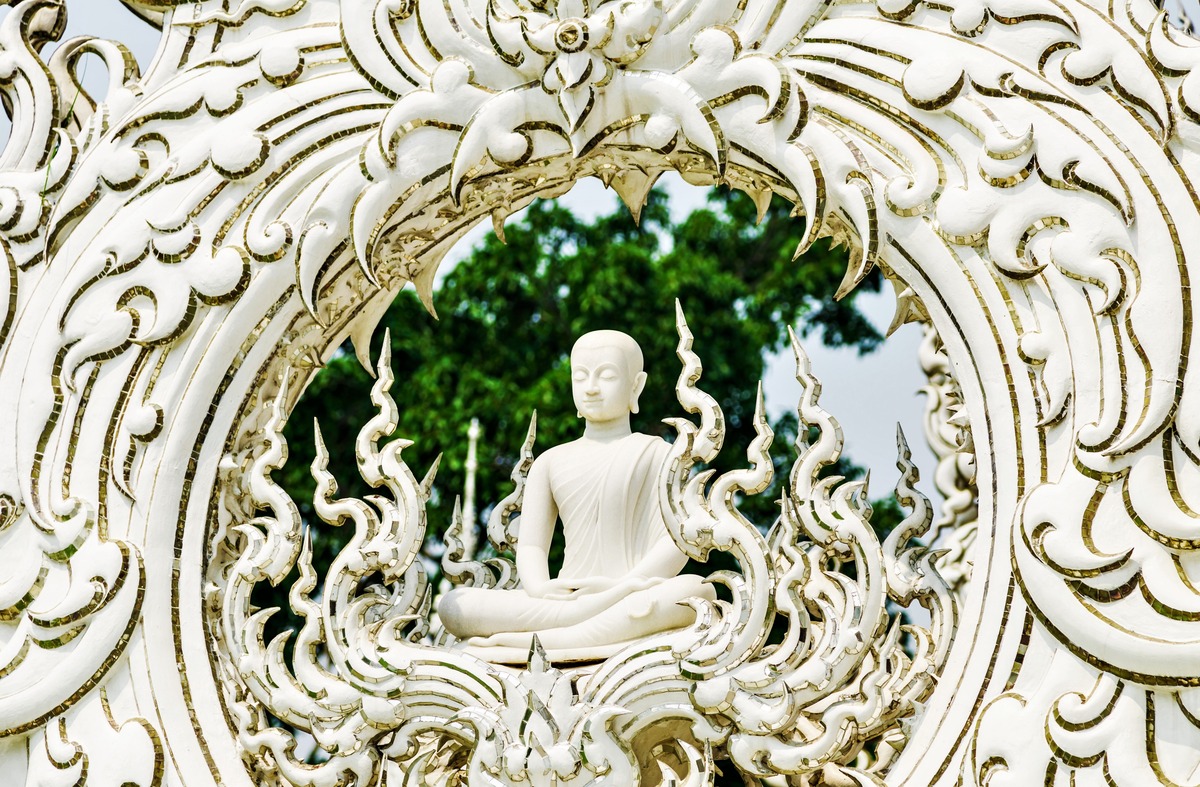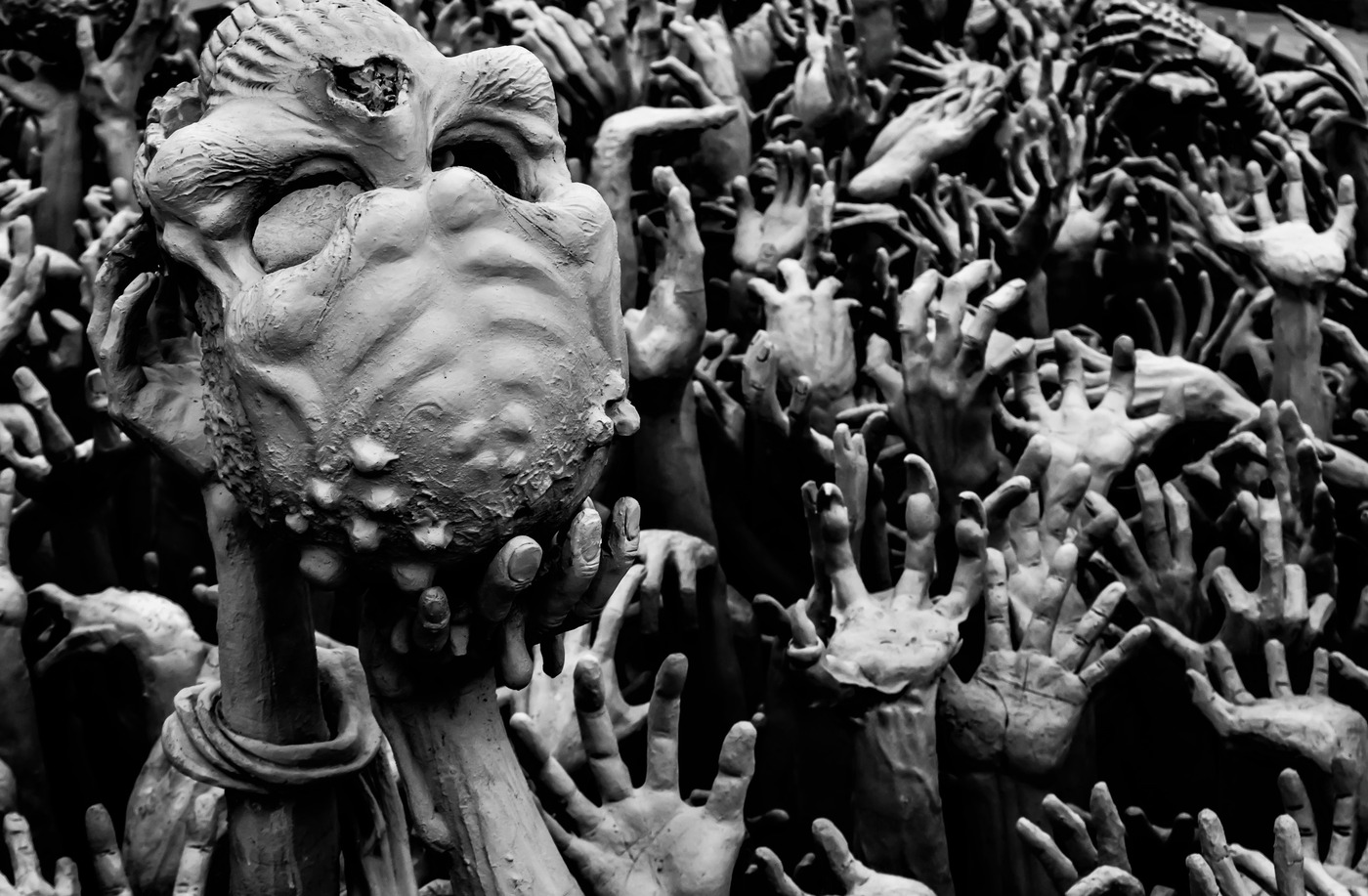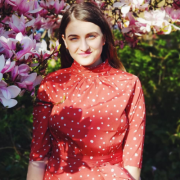 Kailey Wright
Kailey is a travel writer currently based in New York, but mostly on the move. She loves sharing interesting stories from her experiences with the local culture, food and adventure activities through her writing. When she is not eating french fries and sipping wine, you can find her traveling to different areas, capturing new stories, teaching yoga, or working on her helicopter license.