Infected No More: 4 Former Leper Islands That You Can Visit!
Leprosy has been an existing disease since the ancient times as shown through Hippocrates's documents in 460 BC and the skeletal remains from the second millennium BC. It is characterized by developed symptoms like skin sores, lumps, and bumps. The outbreaks have affected thousands of people from all continents and the greatest ancient civilizations like China, India, and Egypt have feared that this disease was incurable and contagious, making the leprosy patients a terrifying sight for those who aren't infected.
Because of this fear, quarantine sites called leper colonies became widespread during the Middle Ages. These quarantine sites are mostly found in remote areas such as mountains and islands. Now in this time that the world knows that leprosy is curable and not contagious, most of these remote places are now abandoned and some islands continue to be homes of hundreds of people or to none at all. There are islands however, that offer guided tours and welcome tourists to share their past and reintroduce the place to what it has become in the present.
4 Famous Leper Islands You Should Visit in the World
Here are four of the former leprosy colonies that you can visit.
1. Culion Island, Palawan, Philippines
Culion was the quarantine area for those who were infected by leprosy in the Philippines during the American period. It became known as the largest leper colony in the world with a recorded number of 16,138 patients. it was once also known as the Island of the Living Dead or the Island of No Return. With the island's popularity for being the largest leper colony, it also became a laboratory for scientists around the world.
It currently has more or less than 20,000 inhabitants and became open for everyone but this time, visitors can definitely go back home from the island with a smile. You can go here to sight-see, snorkel, eat fresh seafood, or visit the museum to know more about the island's history.
2. Chacachacare, Trinidad and Tobago
Before it turned into a leper colony, Chacachacare was a cotton plantation and a whaling station, but now it sits quietly as an abandoned and uninhabited island. The leper asylum built on the island was operated by Dominican nuns from France who took care of the leprosy patients. When you visit the island, you might chance upon the small cemetery that pays tribute to the nuns that stayed in the island until their last days.
Although uninhabited, Chacachacare has a lighthouse and a Hindu Temple that remain functional. Locals and even tourists sail their way to the island to camp, have a barbecue, swim in the beach, trek to the leper colony ruins, or party all night long. Stunning views of the cliffs, beaches, and vegetation will surround you in the island but expect piles of trash around some areas.
3. Kalydon (Spinalonga), Crete, Greece
On Greece's largest island, Crete, the small island of Kalydon, also known as Spinalonga, sits nearby Elounda on the east side of the island and was known to be Greece's leper island. On May 30, 1903, Crete decided to transform what was known before as Spinalonga into a leper island, and 250 patients from various parts of Crete were moved to the island. It continued to receive more patients after the unification of Crete and Greece until 1957. When leprosy became curable and the last 20 patents were moved to Athens, it became uninhabited for years and later on developed into a popular tourist destination in Crete.
Kalydon isn't only known for being an ex-leper colony but also for its small pebble beaches and ruins that thousands of tourists visit every year. To get there, you must take a boat from Agios Nikolaos, Elounda, or Plaka.
4. Kalaupapa, Hawaii, USA
To prevent the spread of leprosy in Hawaii, King Kamehameha V and the Hawaii Board of Health created an act in 1865 to control the spread of what was known to be a 'highly contagious disease' by moving all the infected in the remote Molokai Island, right in the small community of Kalaupapa.
The village is situated in Kalaupapa Peninsula, at the base of some of the highest sea cliffs in the world and rough seas off shore. In 1866 when the law was put to effect, 12 patients were the first people to be quarantined in the island. In the later years, the population grew a thousand at its peak and the village continued to work as a leper colony until 1969.
Now, Kalaupapa is a place called home for people and for the beautiful natural sceneries that won't make you think about its past as a former leper colony. Even when patients are free to leave, many have decided to stay. The island is closed to public but there are tours available that'll fly you to Kalaupapa from Oahu and Maui or let you go for an adventurous hike down the sea cliffs to enter the village.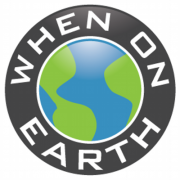 WOE Media
When On Earth Magazine is for people who love travel. We provide informative travel guides, tips, ideas and advice regarding places to see, things to do, what to taste, and much more for world travelers seeking their next dream vacation destination.