15 Unique and Unusual Accommodations in New South Wales, Australia
Home to a wide array of hotels and other lodgings, New South Wales is second to none in innovative and unique accommodations.  Prepare to be surprised by the many one-of-a-kind stays in New South Wales, which offer something for everyone. Whether you are an adventurous backpacker or a luxury traveler, you should be able to find an incredible stay that's right for you.
If you're looking for a little added excitement in terms of places to stay in New South Wales, here are some accommodations you should definitely check out (or should we say check in).
Crystal Creek Rainforest Retreat
Tucked away in Northern New South Wales, in the Tweed Valley between Byron Bay and the Gold Coast hinterland, lies the Crystal Creek Rainforest Retreat. Luxurious and private, the retreat is bordered on three sides by the Numinbah Nature Reserve and is within a short driving distance of 7 other World Heritage National Parks. The Crystal Creek Rainforest Retreat is an idyllic, romantic destination where you can stroll along stunning fern-lined gullies, under giant strangler figs, lie in a hammock over a bubbling rainforest brook, and enjoy freshly-prepared gourmet meals delivered to your room.
Arts Factory Backpacker Lodge
Not your ordinary hostel in the Byron Bay area! Arts Factory Backpacker Lodge offers teepee, jungle camping, and island bungalows on top of the standard dorm and private rooms. Enjoy music festivals, wellness programs, and meeting fellow young tourists of Byron Bay. The surfing beaches of the bay are only 10 minutes away on foot.
QT Hotel
200 guest suites make up the modern QT hotel, which you can find within the historic Gowings and State Theater Buildings. The buildings may have been remodeled to fit the hotel look, but they still have their distinctive exteriors – showing a mixture of Gothic, Art Deco, and Italianate-influenced architecture. All rooms are complete with luxuriously comfy beds, free WiFi, and walk-in showers. Most of the rooms also have oversized soaking tubs. You can find the QT Hotel at Market Street, Sydney.
Black Sheep Inn
Counting sheep? Black Sheep Inn in New South Wales is a 100-year-old shearing shed converted into accommodations. This quirky bed and breakfast still has its shearing past on display in its galvanized iron structure, sheep chutes, wool tables, and shearing machines.
Each of the 5 guest suites have en suite bathrooms and heating facilities. Open fireplace warms the inn during the winter, making its large living area that much better for hanging outs. Great deck with views of Kyalla Parks and Wolong Creek Valley and with its location by the slopes of Mt. Canobolas, this is a great venue to immerse yourself into Australia's bush culture. Indulge in the best wines and produce from local orchards and vineyards.
1888 Hotel
The 1888 Hotel is a 90-bedroom hotel located in Murray St., Pyrmont, offering eight types of rooms, all promising to make your stay picture-perfect. Each room has a complimentary iPad and free WiFi for guests who want to quickly take a selfie in the well-designed, hashtag-no-filter-worthy room, and automatically post it on Instagram. Before it became the well-known "Instagram hotel", it was first used as a woolshed, then as a carpark, and as a commercial office space. The hotel gained generous media attention when it announced a policy of letting guests who have more than 10,000 Instragram followers stay for free.
Hatter's Hideout
Fancy in renting a cave? Experience the life of a modern-day cave dweller with Hatter's Hideout – one of the properties of Monkey Creek located in the heart of the Blue Mountains. The cave is a sandstone cathedral deep in the mountain gorge, developed with no negative impact to the environment.
A surreal accommodation, it has 25-meter-high arched opening facing the western winds for natural ventilation and lush trees for natural shade. Enjoy the crackling fire at night or have some modern-day luxury of reading and bush walking. The cave has ample facilities to ensure comfort like solar-powered lights for evening reading and a fully equipped kitchenette.
Montague Island Keeper's Quarters
Montague Island is one of the popular local destinations in New South Wales. Complete your experience by staying at its Lighthouse Head Keeper's Quarters. Built way back in 19thcentury, it was refurbished in 2003 into a 5-bedroom accommodation.
Private bathrooms, well-equipped kitchen, reading rooms, communal lounging areas, and dining rooms are some of the in-house amenities. For perfect views, enjoy them from your room's wide verandahs.
Monte Cristo Homestead
Iron wrought and wide verandahs, Monte Cristo Homestead looks charming just like any Victorian home but there is more to this ancestral home – Monte Cristo Homestead is Australia's most haunted house.
Horror movies have been shot at this property while there are regular ghost tours, but can you survive a night at this house? Built in 1884, the original owners still haunts the house. Apparitions, mysterious lights, and ghostly voices are just some of the haunting experience you will get when you are brave – or crazy- enough to spend at least a night here.
Creepy, the rooms are restored complete with antique furniture and eerie photos. Its surrounding barns, stables and caretaker's cottage are equally scary.
Australia Street Cottage
Combining contemporary style in a classic structure, the Australia Street Cottage gives you a warm welcome with its extraordinary walls made of Sydney's unique Pyrmont sandstone. The historic 1858 cottage is good for singles, couples, and also for small family groups. Moreover, each room is complete with a kitchen, courtyard, bathroom, and laundry. The Australia Street Cottage is located at Newtown, NSW and it's just a short train or bus ride to CBD, Opera House, Harbour Bridge.
Roar and Snore
Want to wake up to the sight of Sydney Opera house and the Harbour Bridge? How about changing your alarm into the trumpeting sound of an elephant? Then book your nights at Roar and Snore – Taronga Zoo's accommodation. Stay in Sydney's most famous zoo in safari-style tents along with camping activities, roasting feasts and up-close animal encounters.
Part of its benefits, sleepers will enjoy the zoo before it opens. Popular among families with children, Road and Snore is happens every Friday, Saturday, and Sunday and every night during school holidays in New South Wales. Now that's a one of a kind sleepover!
Smoky Cape Lighthouse
A historic landmark on the east coast of Head National Park, Smoky Cape Lighthouse traces its story to the 18th century voyages of Captain James Cook. Restored and refurbished into a two-bedroom accommodation complete with modern amenities and two gracious hosts.
Quiet and relaxing, the best part of this accommodation is the view, from the early morning scenes while enjoying breakfasts at the verandah to your own private lookout to coastal views, Macleay River views and even whales watching.
The Carriageway Resort
Resting in the midst of the historic Crooks Park, stay in its repurposed train carriages. Red rattler trains are icons in Australia's local transportation system, staying at The Carriageway Resort is strange but undeniably fun!
Each carriage is roomy fitted with double beds and double-decks. The windows are screened to give great views of the park's rolling hills while protecting guests from mosquitos. Outside is a picnic table and large outdoor space. The Carriage Resort is popular among families, even with small children.
Wanderer's Retreat
Wanderer's Retreat is an award-winning accommodation in New South Wales with its eco-stays. The most inviting is their treehouse– specifically built for adults like couples looking for utmost privacy.
Couple's retreat in an eco-friendly setting, the treehouse using glass and high ceiling is a blend of luxury and rusticity. Surrounded with foliage, couples will be amazed to see koalas in trees and the serenity of the silent woods.
To name some of the amenities and facilities of this lodging, it has a private deck, kitchenette, heated towel rail, complementary truffles and sparkling wine.
White Cliffs Underground Motel
The unique accommodation in the outback of New South Wales, intriguing visitors for the past 20 years, White Cliffs Underground Motel is a complex of 30 guest rooms, a restaurant, a bar, 2 ground rooms, and a function area. The rooms, called "dugouts" are accidental solutions to the scorching heat of the desert. The dugouts has a stable temperature of 22-23 degrees all day.
The town, which relies on opal mining, lives this way and White Cliff Underground Motel is an opportunity for tourists to experience this unique living lifestyle.
Zoofari Lodge in Dubbo
The premier overnight accommodations of Taronga Western Plains Zoo in central west New South Wales, Zoofari Lodge in Dubbo recently had a multi-million renovation. The result is a luxurious and simply, glamping (glamour camping) option in the region with its 10 African-inspired lodge from its décor to other furnishings.
Set facing the Savannah Exhibit of the zoo, you will be delighted to see zoo animals like giraffes and zebra roaming right in front of you. Enjoy the calm horizon of the savannah or the gentle sunrise by the deck.
Hope you enjoyed our rundown of interesting and unusual stays in NSW. Know of a cool hotel that we missed? Drop us a comment below to add to the list. Ready to book a stay in NSW or Sydney? Begin your journey by visiting the Sydney accommodations and NSW accommodations pages at the official tourism sites of Sydney and the NSW region.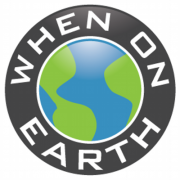 WOE Media
When On Earth Magazine is for people who love travel. We provide informative travel guides, tips, ideas and advice regarding places to see, things to do, what to taste, and much more for world travelers seeking their next dream vacation destination.