Icehotel: Transitory Art Suites In Jukkasjarvi, Sweden

A cross between an igloo and psychedelic art installation, the ICEHOTEL is a large-scale art exhibition collaborated by over 40 artists and a luxurious holiday lodge at the same time.
The ICEHOTEL is the original ice hotel concept founded in 1989. It was later simulated in Quebec, Alaska, and Norway. It uses 1,000 tons of pure ice and 30,000 cubic meters of snow as the only building materials, supported by thin metal frames which help hold up the weight. Construction begins at the start of winter, usually at the end of November of every year.
Artists and sculptors from all over the world come together for the ICEHOTEL project to explore the structural and aesthetic properties of ice and snow. Their output comprised of several dozen "art suites" — intricately carved rooms and pavilions, each designed by a different artist or group, giving each room a unique personality of its own.
The hotel also features an ICEBAR, where cocktails are served in glasses made of ice, a large dining hall, an exhibition hall featuring the story of the ICEHOTEL, and an ice chapel for the many couples who like to hold their weddings in the cold.
In the ICEHOTEL it doesn't get colder than -8 degrees Celsius. Guests are invited to sleep in beds made of ice blocks draped with reindeer skins. Booking rates cost  690 SEK to 6900 SEK ($108 to $1080) a night, inclusive of outerwear, gloves, shoes, breakfast buffet, morning sauna, towel, and linen.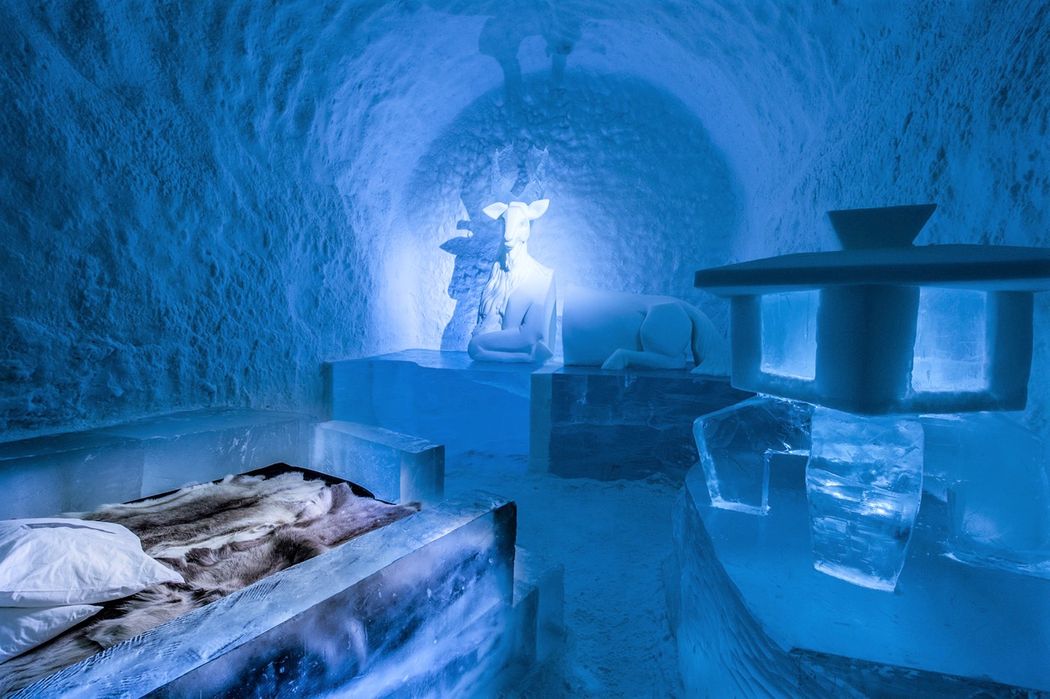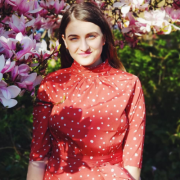 Kailey Wright
Kailey is a travel writer currently based in New York, but mostly on the move. She loves sharing interesting stories from her experiences with the local culture, food and adventure activities through her writing. When she is not eating french fries and sipping wine, you can find her traveling to different areas, capturing new stories, teaching yoga, or working on her helicopter license.