Have a Magical Stay in Chile's Montaña Mágica Lodge
If you like accommodations that let you sleep in caves or treetops, then this one in Chile should be next on your list. Step into Montaña Mágica Lodge where the magic happens, turning your world into something like what you've seen only in the movies. Avatar maybe? What you'll first notice when you see the hotel itself is that it looks like a volcano. It is a man-made volcano but instead of lava, it spews out water. The hotel is entirely covered in rainforest moss and vines with white-curtained windows peeking out, each from the lodge's 13 modern guestrooms.
If the sight and sound of water flowing down a green mountain relax you, the rooms which are all wooden from walls to furniture will make the experience better. You can even sit in an outdoor hot tub carved from massive tree trunks.
Montaña Mágica Lodge is set in the middle of Huilo-Huilo Biological Reserve located at the Los Rios region of southern Chile that makes the trip entirely in touch with nature. You can start your day in the lodge by roaming around the stunning surroundings, spotting for wildlife such as the world's tiniest deer called pudú, which stands about 13 inches tall. You can also take part in outdoor activities like the wild-course mini golf, hiking and end the adventure by trying out the longest zip wire in South America with a height of 1,500 ft.
After all the adventure, you can just go back, chill in your room, and get stunned by the view of Chile's Arenal Volcano from your window.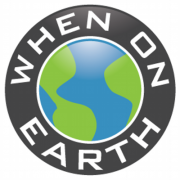 WOE Media
When On Earth Magazine is for people who love travel. We provide informative travel guides, tips, ideas and advice regarding places to see, things to do, what to taste, and much more for world travelers seeking their next dream vacation destination.