Sleep in the Ultimate Doghouse in Cottonwood, Idaho
As you drive along the quaint rural Idaho highway, prepare for a pleasant surprise as two large dogs come into view from the horizon.
This is Sweet Willy and Toby, the world's largest beagles and possibly the world's strangest hotel, especially for bored and weary travelers in the Idaho countryside. More popularly known as Dog Bark Park Inn Bed and Breakfast, this odd homestay offers a taste of rural life in a quirky yet comfy lodging house.
Dog Bark Park Inn was built by wood artists Dennis Sullivan and Frances Conklin who specialize in "canine art" using chainsaws. Dog lovers would be awed at their folk art gallery of whimsical wood carvings, featuring an extensive collection of canine sculptures of all breeds and sizes. In the artists' studio, you can even request a carving of your own pet dog.
Dog Bark Park Inn brings back the early days of automobile road trips where families would gas up, dine in, and lodge in peculiar shaped buildings, like a duck or a boot. Good old times.
Official Site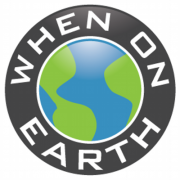 WOE Media
When On Earth Magazine is for people who love travel. We provide informative travel guides, tips, ideas and advice regarding places to see, things to do, what to taste, and much more for world travelers seeking their next dream vacation destination.