Nothing rejuvenates your spirit like getting outdoors. In fact, numerous studies have shown that spending time in nature can help with stress, anxiety, depression, and a whole host of other health issues. But you don't need to be suffering from these conditions to enjoy time out in the wild. Contact with nature is a proven method to improve well-being and have some fun.
Getting outdoors can be as simple as going for a short walk in your local park. But if you really want to maximize your nature time and get back to basics, camping is a great way to do it. After all, humans didn't evolve in offices and air-conditioned buildings. We are made for the outdoors, and spending a night or two living like our ancestors is a great way to decompress from the stresses and strains of modern living.
But if you're going out into the wilderness, you need the right equipment. You need to be comfortable. You need to be prepared. And that means having the right tent.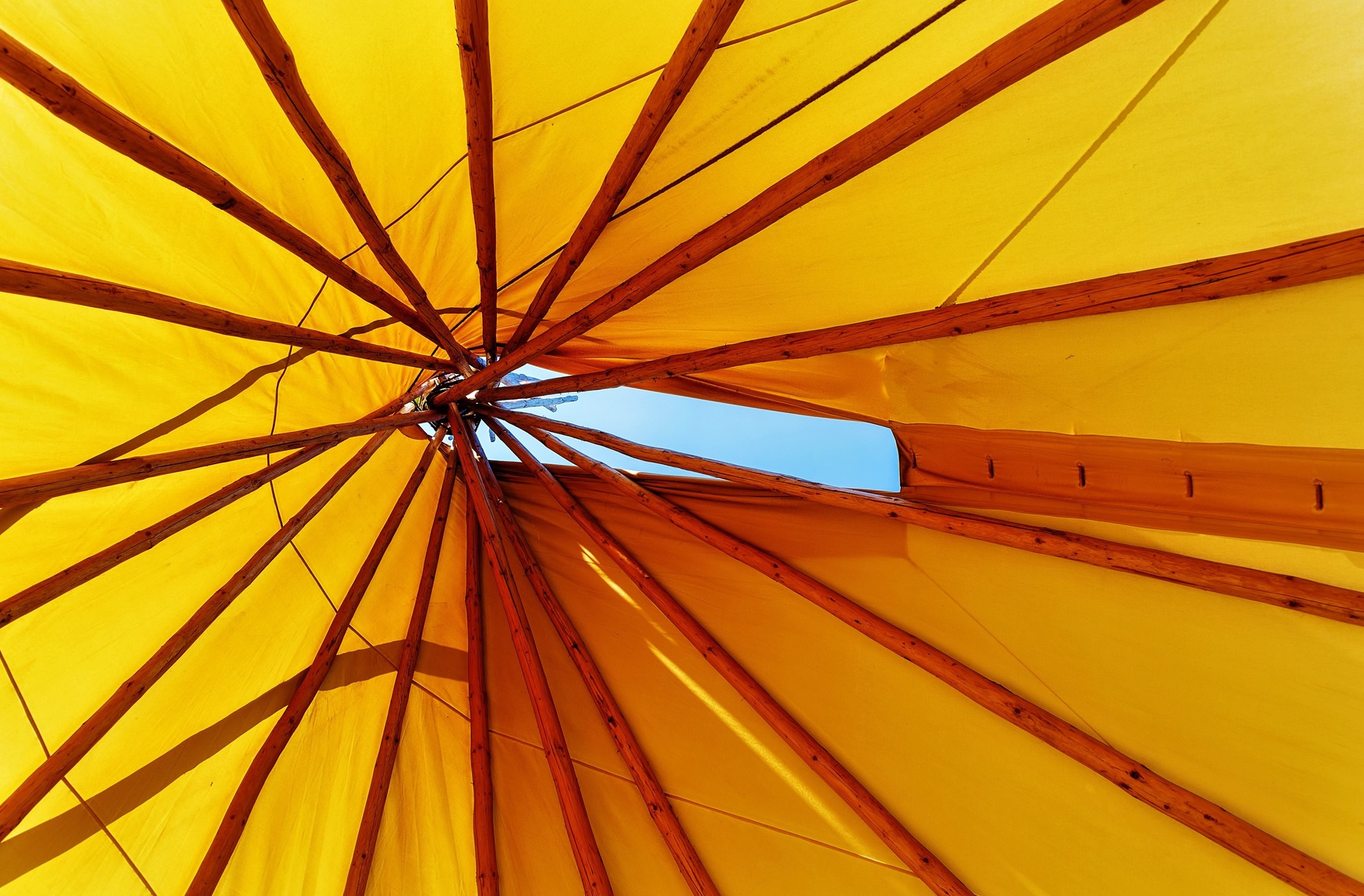 No other type of tent beats a teepee tent (also called tipi) if you are looking for something lightweight, durable, and roomy while also being available at a wallet-friendly price point. There's a reason teepee tents have been in use all over the world by a variety of different cultures for hundreds of years. They can stand up to storms, stay cool in the summers and allow for a lit fire to keep you warm in even the coldest winters, and are easier to set up and take down than many more modern designs.
With all the space a teepee offers compared to a regular tent, you'll feel like you're camping in an actual house rather than a flimsy tent. Also, because the design of a teepee makes it so tall, you'll have room to stand up fully, which is great when you're changing clothes or just want to stretch.
So next time you go into the wild, consider relying on this time-tested piece of equipment to keep you comfortable.
Editor's Choice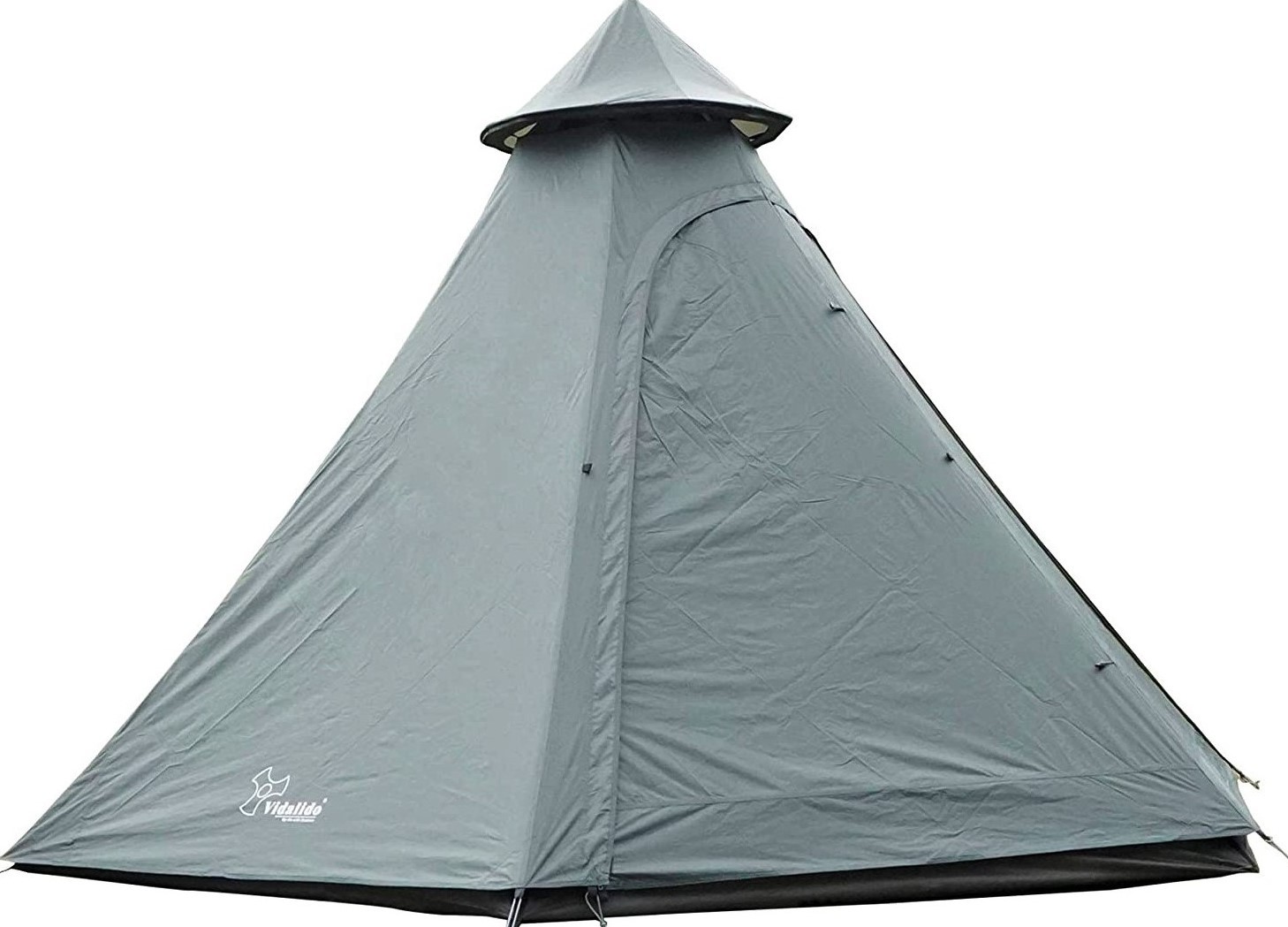 Capacity: 5-6 Person
Waterproof Rating: 3000 MM
Packed Size: 24.5″ x 7″ x 7″
Weight: 12 Pounds
Budget Buy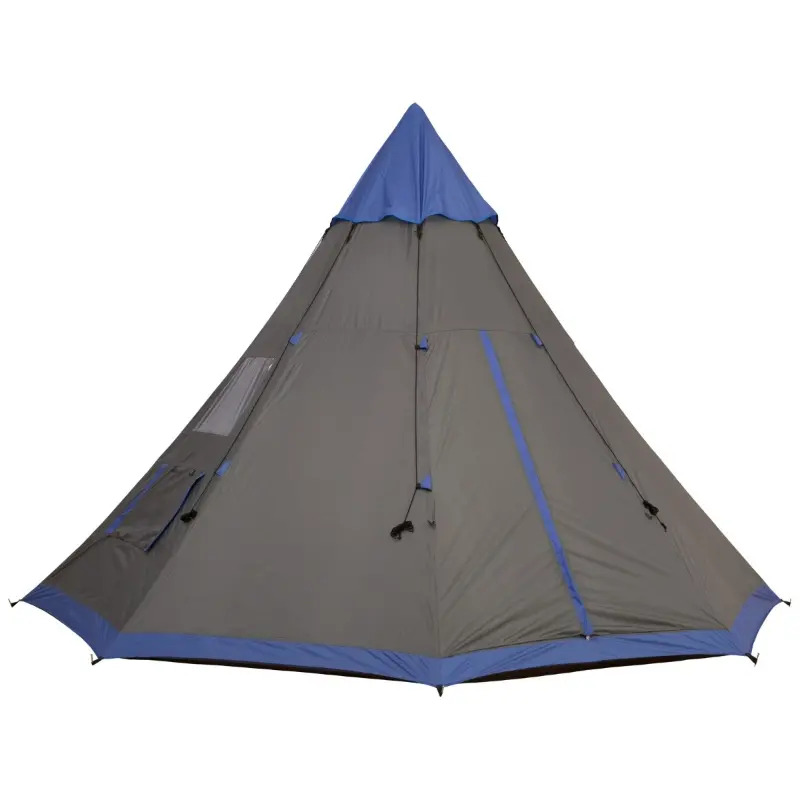 Capacity: 5-6 Person
Waterproof Rating: 2000 MM
Packed Size: 30″ x 9.50″ x 8.25″
Weight: 15 Pounds
Premium Pick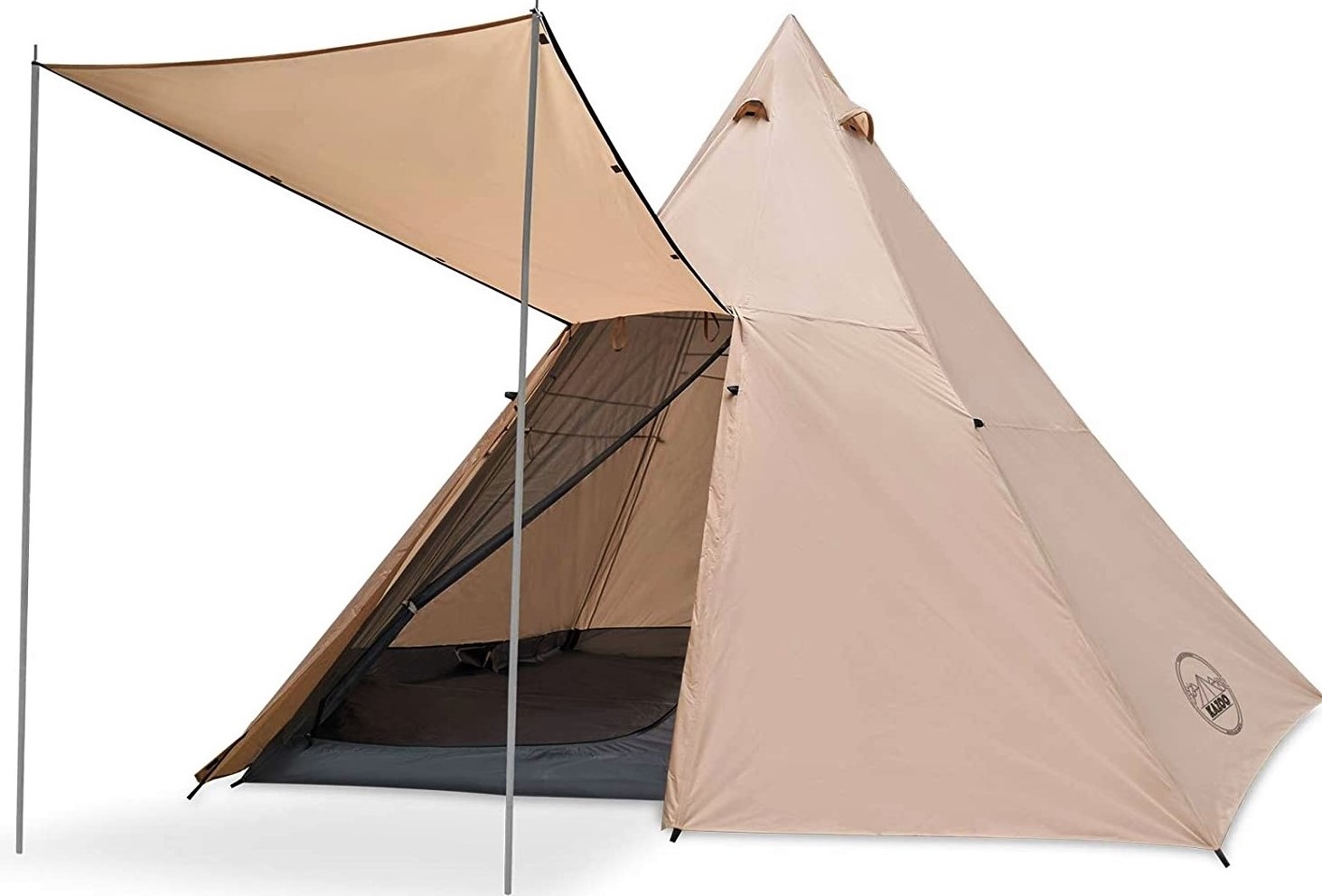 Capacity: 8 Person
Waterproof Rating: 3000 MM
Packed Size: 25″ x 9.8″ x 9.8″
Weight: 23 Pounds
Why Trust US?
We live in cynical times. If you're looking for the best teepee tent, you've come to the right place. But how do you know that? After all, anyone can set up a website and start dishing out consumer advice.
However, we've done our research. We spent a full 338 hours – though not all at once! – combing through manufacturer's specifications and consumer reviews, including hundreds of professional reviews on serious camping websites and countless amateur reviews on shopping sites, to learn more about this unique style of tent. The more we learned about it, the more curious we got.
We take our testing process very seriously (more on that in a minute), but we like to get human input before we start into the scientific stuff. For this, we corresponded with a number of people. But a young and fearless backcountry camping enthusiast named Allison Grove really opened up the world of teepees for us, and her expertise was really invaluable in writing this article.
Allison is a self-described gearhead who has been camping and backpacking all over the world, from the steppes of Central Asia to the Glastonbury Music Festival, and who has become a serious devotee of teepee-style tents. "It hardly weighs a thing, I can pop it up myself on solo trips, and it's great for all-weather." she gushed, then began describing some of the places she'd taken some of her teepees. We were intrigued! We had to know more!
Based on the massive amount of data we collected, we selected 43 teepee tents from 28 different manufacturers. After that, it was time for the fun part —the field tests.
How We Tested?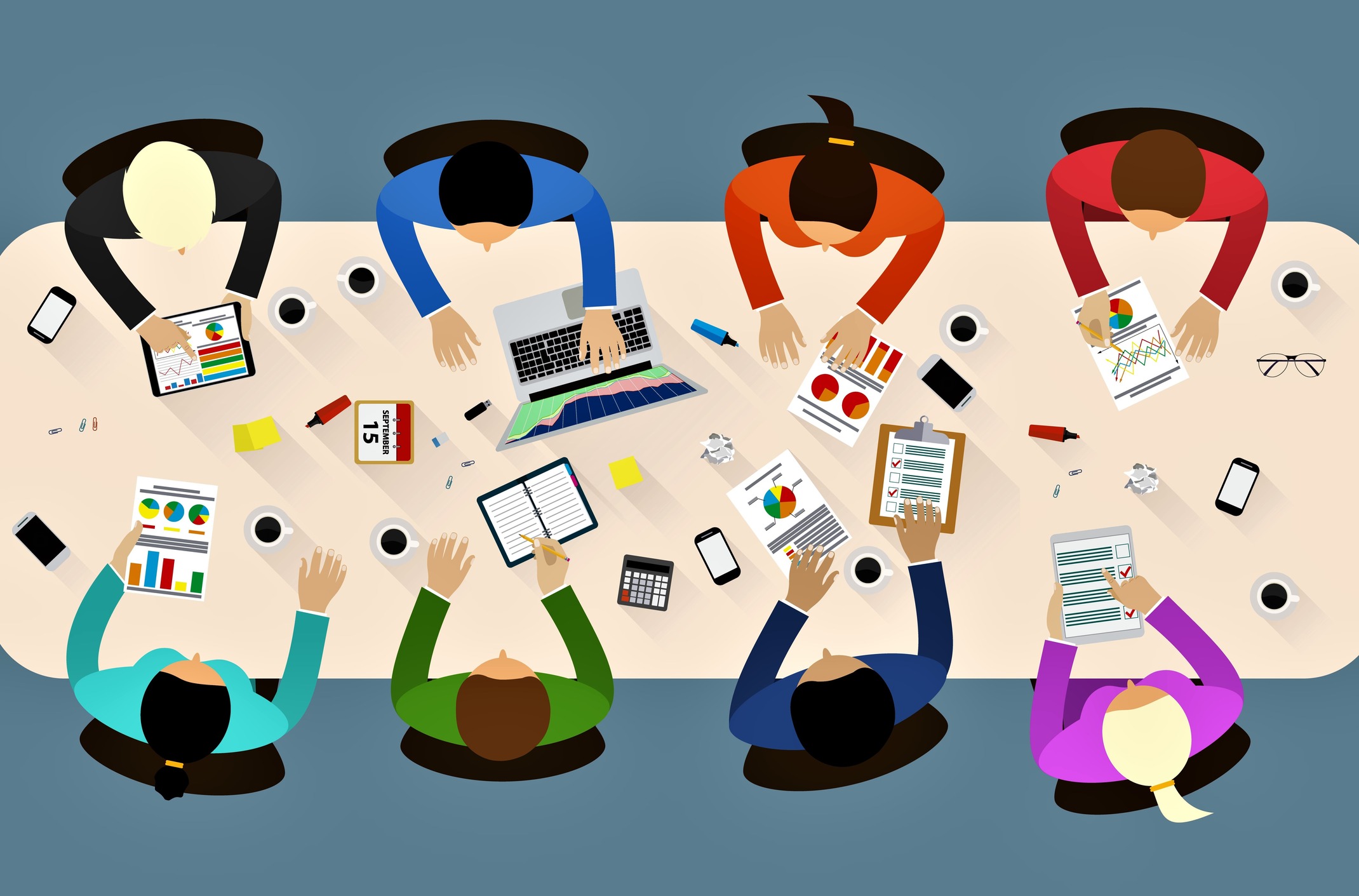 The best way to test a tent is to use it. So our researchers spent multiple nights in the shortlisted teepee tents to see which ones were the best.
We used the tents in a variety of different conditions and environments, testing each one to see how easy it was to set up, how it stood up to the elements and other essential factors. Here are the attributes we looked at most closely:
When choosing a tent, comfort isn't the only thing that matters. But it is probably the most important single factor, as when you're out in the wilderness, the tent becomes your home.
We tested the tents to see how comfortable each was to spend a night or two in. We looked at everything from how much standing room was available to how easy it was to keep bugs out and cataloged everything. After all, if your tent is uncomfortable, it doesn't matter how durable it might be.
Something that puts a lot of people off camping is the hassle of setting up a tent. Of course, modern tents are a lot easier to set up than the old canvas monstrosities of years gone by, but those assembly instructions can still be daunting.
Luckily, teepees are generally very easy to set up. The last thing you want after a long day of hiking in the great outdoors is to have to do a lot of work with a stubborn tent that doesn't want to stand up.
How long a tent takes to set up will depend on your individual skill level as well as the conditions. For example, it's a lot more challenging to set up a tent in the wind by yourself than it is to do it on a calm, sunny day with two or three friends to help.
We assembled each of the shortlisted tents before performing any other tests to see how easy or difficult they were to put together. However, do remember that you'll often be setting up a tent in darkness or bad weather, so what seems easy to assemble on a bright and sunny day when you know what you're doing can become a lot harder in adverse conditions.
We based our assembly score on two people of average size and physical ability setting up each of these tents in relatively calm conditions and tested how long it took them, both with and without the instructions.
All in all, keep in mind that time can vary depending upon experience, weather conditions, and the number of people to help.
Since tents are designed to be packed up and moved easily, they don't have the structural stability of a building that's made to stay in one place. Teepees are remarkably stable, which is why they were used for centuries by Plains Indians, who knew a thing or two about wind. But it's important when buying a tent to know how it will stand up to a storm.
As well as testing the tents in real-world conditions, we also set up each tent in our testing facility, where high-speed fans were used at varying angles to simulate blustery conditions.
Tents that ended up with damaged poles or rips and tears anywhere in the fabric were immediately disqualified.
When camping, the weather doesn't always cooperate. A wet trip can quickly become a miserable one. So you want a tent that will keep out the rain, even in the worst storms.
The dirty and muddy conditions during the wind test made the tents too messy to drag around the office any further (at least, that's what our boss told us). So we let those tents stay where they were and threw some blankets on their floor inside.
After this, we used the same fans we used for the wind test, combined with a hose with a large spray head, and poured several gallons of water onto them from different angles to see how the tents stood up to both wind and rain.
Then we inspected the tents to see how wet the blankets inside got. Those that kept the water out entirely scored 100%, while those that let a little water in scored lower.
Every tent has its own rating for how many people it can comfortably accommodate. However, our tests found that these ratings are usually a little on the optimistic side unless the people in question are especially small and without any stuff.
As a general rule, we found that the optimum comfort is achieved by dropping a few people off the recommended capacity of the tent by the manufacturer. That way, you have room for your camping gear inside too.
We tested every tent with a bunch of people from our office to see if we could lie down comfortably. Then, we packed some fake bags to fill out the space and see how much we could fit inside. This gave us a good idea of how many people could fit without any stuff and how many people would fit with a full supply of camping gear.
A sturdy tent is excellent for keeping the weather away, but a bulky tent on your back can quickly turn a pleasant hike into a grueling ordeal.
The whole point of a tent usually is its portability, so we looked at how easily they were to pack up, how much they weighed, and what the size of the packed-up tent was.
On that basis, we divided tents into different categories:
These tents tend to be on the more affordable side. Generally light and easy to carry, they are the easiest tents to set up. There's nothing worse than struggling with an unfamiliar tent, so these beginning attendees are ideal for those who have never set up a tent before.
If you're camping at sites that you can park your car on, weight isn't as much of a factor as it is when you're backpacking. Instead, you may want to think about other things like comfort and durability.
The best tents the car camping can afford are a little heavier than other tents, as this category looks more at features than at weight.
When you're backpacking, every ounce matters. The best backpacking tents are light and portable without sacrificing features and durability.
The tents we chose for backpackers are easy to carry for anyone with a reasonable amount of strength.
Suitable for Ultralight Backpacking
This category is for seriously hard-core backpackers who don't want to carry anything more than they absolutely need to.
Ultralight tents are often more expensive and can be less durable than other models because they sacrifice everything to get the weight as low as possible. Nevertheless, these are ideal tents for long hiking trips and strenuous activities such as climbing since they provide shelter at the lowest possible weight.
Suitable for Backyard' Glamping'
If you want a luxurious camping experience, this is the way to go. These tents are ideal for glamping, or glamorous camping, where comfort comes before everything else.
As a result, these tents are often heavier than other models and sacrifice portability in exchange for greater comfort and space.
After all these methodological approaches, we selected the best-performing teepee tents on the market. The tests were quite grueling; of the 43 tents we started with, only 21 passed every test we threw at them. Of those 21, we used the test scores to pick out the best teepee tents for different suitable purposes.
Best Teepee Tents By Category – To Make You Choose Easily!
Best Teepee Tents of 2023 – Our Expert's Top Picks
Here is the list of top picks for best teepee tents of 2023 by When On Earth – Read on, and happy camping!
Our Score
Let's start with the very best. If you're looking for a teepee tent that will not only give you years of service and comfort while camping but also attract attention everywhere you go, this is the one for you.
Look at this thing. LOOK AT IT. It looks like a wizard's hat, big enough to sleep in. It looks like a bomb shelter. It looks like a rocket about to take off. It looks majestic. It looks like it could stand up to a hurricane. It looks when you set up this tent on your campsite like you're planning to make it your forever home.
The basic gray color is a little on the plain side, but the manufacturers include a range of colorful flags with the purchase of this tent that you can use to add some color and personality to your campsite, and kids especially will enjoy decorating their temporary home in the woods.
Alternatively, the tent comes in stylish black with a red cap for those Dark Lord vibes, a bright and cheerful white, or a more traditional yellowish-brown color that makes it look like the teepees Native Americans used to use as they traveled across the plains. Although they probably didn't use quite as many bright flags as this tent has.
This camping tent is mountainous. Rated for six people, it can easily accommodate even a large group, and with the peak rising eight feet into the air, you're guaranteed to have the most striking tent on the entire campsite. Expect to get lots of questions about this one because it looks far more impressive than your regular boring dome tent.
Another thing that makes this outdoor tent our choice for camping is its double-layer construction. On a warm night, you can take off the outer layer and use only the inner mesh layer to keep bugs away while enjoying the stars. You can also use the outer layer as an additional structure, like a dressing room. But if in case the weather turns, throwing the outer layer back over the tent takes only a few seconds to make it water and windproof once again.
Adding to the we're-never-leaving-this-spot vibe of this tent is the front vestibule that acts like the porch on the house. It's a great place to sit and enjoy the outside while getting some shade from the sun, and in rainy weather, it really shines. You can leave your muddy shoes under the protection of the front porch and avoid dragging mud into the sleeping area. This vestibule effectively expands the area you have to enjoy and makes the tent feel even more like a house instead of just a temporary place to sleep.
Features
Firstly, this teepee tent by Vidalido is enormous. It has an inner area of 108 ft.², so six people can sleep inside, and each can have 18 ft.² to themselves. There are parts of the world where you pay $1 million for a condo that big, so it's nice to have this kind of camping area.
Even better if there are fewer than six of you, as you'll have tons of room for additional gear and storage. For example, you can easily put a queen-size mattress inside or a couple of camping cots along with all your gear. Or, you could go all out and make a luxury glamping experience for two people, which is what our researchers did. Bring an inflatable queen-size mattress and a full-on bedspread, and you'll feel more like you're staying in a hotel room than in a tent.
This tent doesn't have any windows, which can make ventilation a challenge when used with the fly. However, it has two huge doors, situated side by side, meaning you can open up nearly half the tent, and the traditional teepee design with the vent on top will draw cooler air into the bottom of the tent and release the warm air out through the top.
Plus, if things do get too hot for you, it's easy to remove the top fly layer and just use the inner mesh tent, which will let the air flow through freely.
It's surprisingly quite nice to have the back of the tent free of any windows since it means you don't have to worry about any leaks. Plus, it can help you sleep better by keeping out the early sun on those bright summer days. Anytime you need a view of the outdoors or want to enjoy some fresh air, you can open half of the double door or open the whole thing to take in the scenery and let the outside air in. The mesh inner layer also does an excellent job of keeping bugs outside, which is always a risk while camping.
Like all teepees, the structure of this tent is reliant on the inner pole that holds up the roof. In this case, it's a substantial stainless steel pole that resists rust and will last a good long time if taken care of. In addition, the pole includes a hanger which is great for hanging a lantern for light or a tent fan to get that air circulating on a hot day.
The tent is made up of tear-resistant 190T patterned polyester and 150D Oxford fabric. If those are unfamiliar terms to you, don't worry. What they basically mean is that this tent can stand up to some rough treatment without ripping.
Over and above that, the outer layer offers a 3000MM waterproof rating, which means the rain will simply run off the tent without getting inside. Plus, the high-quality stitching and zippers will help to keep the bad weather on the outside of your tent.
Zippers are often a weak point of any tent, so it's nice to see that the manufacturer pays attention to these details, caulking around the zippers to help make them as waterproof and windproof as possible.
Properly staked, this tent can stand up to some pretty gnarly weather. It's maybe not the tent to take on an expedition up Everest or to go camping in the depths of winter during a storm. Nevertheless, in most seasons of the year, this tent will stand up to anything nature has to throw at it.
Overall, this is a very sturdy tent, and its conical shape, along with the steep roof, means that rain, moderate winds, and even some unplanned snow will not be much of a problem, but if those are normal conditions, this may not be the tent for you.
How It Arrives?
With a tent that sometimes feels more like a permanent building, you might think that size is going to be an issue. And it's true that this tent takes up more space when packed up than a smaller dome tent would.
It arrives packed up with colorful tent flags, the internal pole, six guylines, 12 stakes, and an adjustable tarp pole to hold up the front porch. All of this creates a package of 24.5″ x 7″ x 7″, which is surprisingly manageable considering how many things you're getting alongside the tent. The package weighs about 12 pounds, which is a substantial weight to add to a backpack but still can be easily carried by most adults.
As you would imagine, this tent is at its best when car camping. Although it packs down surprisingly small, it still has substantial weight to it, making it not the best choice for backpacking. However, since it's designed for groups, you could easily split up the package between multiple people, each carrying a piece of this tent. For example, if six people are going to be using it, you could each take some of the weight and hardly notice it in your bag.
Whether you're camping with the family or going to a festival with your friends, this is an excellent tent to share with your near and dear ones and make a statement wherever you go. It's especially good for longer trips since it is big enough to store plenty of gear and gives you ample room to change and move around so that you won't start to get cabin fever like you often can in a smaller tent.
It also comes with a one-year warranty, so you can count on getting at least an entire camping season out of this tent. However, it's durable enough that you'll undoubtedly get a lot more than that out of it.
What's Not So Good?
There's a lot to like about this tent and not a lot to criticize. It's big and durable, and it even looks cool. But it's our job to find the downsides as well as the upsides of everything, and a couple of factors stop this tent from being absolutely perfect.
The first is set up. Ordinarily, teepee tents are very easy to set up thanks to their simplicity, and that's true with this tent too. However, note that the instructions that come with this tent on how to set it up are inadequate, to say the least.
Though they come in English, it's the kind of English that a computer would produce if computers could get drunk. But if you've set up a tent before, you'll get the idea pretty quickly. If you haven't, it might be a good idea to practice a couple of times in the back garden before heading out on your first camping trip.
The trick to setting up this tent is to stake down the bottom first. You should start by spreading it out on the ground and staking it firmly. Make sure you also put the little cap thing and rainfly on at this point. Then, you can go inside and use the inner pole to raise it. Setting up the tent this way means you won't have to throw the outer layer over the inner one once it's already set up, which is exceptionally challenging unless you are very tall (7 ft and above) or have a ladder handy.
Remember, this tent is eight feet tall, so if you're not particularly tall yourself, setting up the way the instructions want you to is tricky. However, once you have the tent raised, you can stake down the rain fly with the guylines.
Finally, the tent has a pocket inside for holding cell phones, car keys, and other small objects, which is a valuable addition. However, there's only one of these on one side of the tent. It would be nice to have at least another on the other side. But that's really looking for something to complain about.
Lastly, we would also advise you to purchase some clips that can hold up the outer fly of the tent. You can use these to improve ventilation and make your own windows to give you a view.
Note: An issue quite common with most of the tents available in the market today is the supplied stakes. These tend to be made of the cheapest materials possible and don't provide a stable anchor in soft or sandy soil.
Not only with this tent but with most of the tents these days, it's a good idea to buy your own more substantial stakes, especially if you plan to be camping in rough weather, as this will provide you with greater stability. Furthermore, opting for this route also allows you to choose the right stakes for the kind of soil where you plan on camping.
Besides this, make sure you bring a good mallet to pound the stakes in well. The tent works at its best when it's pretty taut, so it's imperative to make sure you stake it out properly.
Check Best PriceRead Customer Reviews
Pros
It's a great-looking tent that is sure to be a conversation starter.
Available in 4 different color options.
Sturdy construction.
Double-walled tent.
Easy to set up once you ignore the poorly written instructions.
Large size is great for group camping.
The outer vestibule makes a handy porch during rainy or sunny weather.
Keeps out the light well.
Huge doors for added ventilation and a great view.
It can easily stand up to rough weather.
Cons
Instructions are not particularly helpful during setup.
A few more storage pockets would be nice.
Final Verdict
This tent is undeniably cool, and its colorful flags add to the visual appeal. But there's a lot more going on here than just its looks.
This is a sturdy and highly weatherproof tent that can extend your camping season even into bad weather. The rugged design keeps water out even during heavy rain, and it can stand up to strong winds if properly staked.
It's also easy to set up once you get the hang of it. This is a tent that should last you years of camping, and you'll look stylish doing it. Plus, its impressive size makes it great for group camping trips or festivals. Besides this, you can even set this up on your property to reconnect with nature and the outdoors in comfort, as this tent provides a great place to hang out and get some shade on a hot day when used indoors.
Overall, this is a strong, rugged, and durable tent that you won't regret buying. If you're a fan of camping but would like a little more space and comfort on your next camping trip, it's well worth splashing out on this impressive tent to take your camping to the next level.
Our Score
Teepee tents offer benefits in size and comfort that you won't get with any other type of tent, but they can be a little on the expensive side.
If you've never tried teepee camping before and would like to give it a shot without spending a fortune, you're in luck. There are plenty of budget options on the market, most of them cheaply made and inadequate for any serious camping. But the Outsunny offers many of the best aspects of a solidly built teepee at a far lower price point than some others on this list.
This three-season tent isn't built to stand up to extreme weather, but then again, neither we as humans are. The dark gray color scheme is practical for hiding dirt, and the blue vent on top and blue trim around the bottom of the tent give it a splash of color so it won't look like the economy option that it is.
With a footprint of 12′ x 12′ and a height of just over eight feet (8.20 ft), this is a huge tent that can easily accommodate a group of 5-6 people. The tent offers 113 ft.² of space, meaning six people will each get nearly 19 ft.² themselves. Alternatively, 3 or 4 people can very comfortably sleep inside along with all their gear. The footprint of this tent is big enough to fit four twin-size mattresses inside, so you can sleep in luxury with this budget option.
Features
Often, choosing a more affordable option can mean missing out on features. But that's not the case with the Outsunny. It comes with a double-layer door with a panel for privacy and weather protection that you can zip away to reveal the mesh underneath, which is excellent for ventilation. Also, the tent has four solid translucent windows that have inner shutters; they let the light in but can also be closed to protect your privacy when required. Plus, there are four more double-layer windows, like the door, which act as low vents that you can zip open to let some air in while the mesh keeps the bugs outside.
This tent comes with a sturdy aluminum pole to hold up the roof and reduce weight when carrying. The tent also has a hanger, which is the perfect place for a lantern or other light. It also makes a great place to hang a tent fan for more ventilation in the warmer months. Besides this, the top vent of this teepee tent is also screened with mesh, which is great for keeping bugs out while letting air flow.
The tent has a sealed and waterproof floor that will help keep the dampness from rising up from underneath you, making for a more comfortable night's sleep. Additionally, the 190T polyester fabric is tough and resistant to tears and punctures, meaning this affordable tent might last longer than you would think. The fabric has a waterproof rating of 2000 MM, which compares favorably with some much more expensive tents.
We were feeling a little bit suspicious on the day this tent arrived at our testing facility. It seemed hard to believe that a tent at this price point could offer the weather protection it claims. So we decided to turn a high-pressure hose on the tent to see what it could stand up to. Amazingly, it only let in a few drops of water, even after a serious soaking. The seams and zippers held up to a good soaking, and we were very impressed with this tent's ability to keep you dry even in adverse conditions.
It's important to note that the manufacturer markets this as a three-season tent and recommends you don't use it in bad weather. It's probably a good idea to follow their advice. Still, it's good to know that if you do get caught in a sudden rain shower, this tent can stand up to some reasonably mild rainfall and keep it outside where it should be.
How It Arrives?
The tent arrives ready to use in a nice carry bag for easy carrying to the great outdoors. The bag also contains a thick aluminum pole, sixteen simple J-shaped steel stakes, and eight guy lines.
This tent bundle measures roughly 30″ x 9.50″ x 8.25″. It weighs in at 15 pounds, which is fairly typical for this type and size of tent. It's a good option for car camping but is light enough to carry some distance if you have a walk-in site. You could even take it backpacking if you split up the tent components between your group.
After all, the 15-pound weight includes the tent itself, the aluminum pole, steel stakes, and guy lines. Spread those components out in a large group, and you'll only be adding a few pounds of weight to everyone's pack. Then again, if one of you gets lost, none of you will be sleeping in the tent that night. That's why it's important to choose reliable camping companions.
What's Not So Good?
Given this tent's affordable price, we didn't have high hopes going into testing. We assumed it would be a good option for those curious about teepee camping and looking for the best bounce for their ounce, but that it might only last a single season before you would have to upgrade to a better tent.
We were pleasantly surprised. This tent provides good protection against rain showers. With that said, don't rely on this as a tent for camping in adverse weather conditions. Even the manufacturer admits that it probably won't stand up to repeated winter storms, high winds, heavy rain, or snowfall. But as every camper knows, weather can change quickly, and even a bright sunny day in the middle of July can throw a few rainstorms at you. So it's good to know that this tent can take some rain without letting it in.
With that in mind, for more assurance against the harsh weather, it's a good idea to set up this tent before your first camping trip and treat it with water repellent and a good quality seam sealer.
This will help amplify the tent's weatherproofing to combat the leakage and reduce the chances of any amount of water getting in from anywhere in case you do encounter any rain. On top of this, following the above process, you will also get some practice setting your tent up, which is never a bad thing to have with a tent.
Check Best PriceRead Customer Reviews
Pros
Great bang for your buck.
Simplicity in design.
Excellent build quality considering the low price.
Quick and easy assembly - can be done in 10 minutes.
Quite roomy with over 8-foot center height.
Multiple vents for optimal airflow.
Doors & vents with a mesh for added bug protection.
Cons
Not designed to handle severe weather.
May let some water in during heavy rain.
Final Verdict
For the price, this is a surprisingly sturdy and reliable tent. Don't go counting on it to protect you from rain, snow, or high wind, though. Although it can stand up to a moderate rainstorm quite well, this is not a tent designed with the primary purpose of providing shelter during rough weather.
If you just want something available at a budget-friendly price point to get you started with teepee camping, this is a perfect choice. In addition, a great summer tent and its waterproof rating can give you some peace of mind if you do encounter bad weather on your trip.
Once again, don't expect it to keep out a hurricane, but it can provide you with some great summer camping. Additionally, for more assurance against the unexpected harsh weather, you can also bring some tarps to help keep you dry.
Our Score
Who said camping has to be basic? If you're the type of person that likes to add a little luxury to your life, you want a premium tent that can provide that luxurious feel even in the middle of nowhere. Well, you're in luck.
The KAZOO Titan teepee tent is here to give you that luxurious feel and let you flaunt your exquisite taste over your campsite neighbors.
Sometimes, premium just means a higher price. But in the case of this tent, it's easy to see where that extra cost goes. This huge tent has a double-layer design, with a mesh inner layer and a highly waterproof outer shell that means it can stand up to some bad weather.
It only comes in a single color – beige – with no extra bells and whistles when it comes to appearance. But it looks like a traditional, solid, and almost military-style teepee that will tell everyone on the site you are a serious camper.
Kazoo Titan also offers a wide front door for ventilation that lifts up to form a front vestibule. This provides a perfect place to stay out of the sun and enjoy some fresh air and is also suitable for storing muddy boots and other items in wet weather so that you don't have to bring them inside.
Features
This tent is definitely more about features than looks. First, let's start with the fabric. The floor and the rainfly are made of 150D Oxford polyester fabric that will stand up to some extremely rough treatment, meaning this is a tent built to last for years. Additionally, the outer shell of this tent offers an astonishing 3000 MM waterproof rating, so you can sit dry inside even when it's pouring outside.
Plus, this tent offers plenty of space if you're forced to use it like a living room in wet weather. It markets itself as an eight-person tent, but that might be a little bit unrealistic. Well, according to us, it simply refers to the ability of eight people to stand upright inside, but unless you're some kind of bat person, you probably don't sleep like that.
Still, this tent is huge. The peak is 10 feet tall, and it measures nearly 13.5 feet across its longest side and a further 6.6 feet across its shortest. Such wide-ranging dimensions provide space for at least 5 to 6 people and their gear. This tent is so big, in fact, that you could also put a king-size air mattress inside and really go all out with that glamping vibe. String up some solar-powered fairy lights, and you've got everything you need for a stunning #camping Instagram feed.
The two doors located on opposite sides provide adequate ventilation, with the mesh inner layer helping to keep bugs out when you leave the doors open. This tent has no windows, but the four ceiling vents help keep the air moving. Plus, the lack of windows can be a blessing on a bright sunny morning when you want to keep the light out. And, as a double-layer tent, if you want more ventilation, you can also remove the fly layer and use only the mesh to sleep under the open air.
Along with the extra strong fabric, this tent comes with a locking iron pole that will not collapse even if you accidentally bump into it during the night. All these little details add up to a tent designed to last as long as you need it to and provide a premium and luxurious experience along the way. That makes it the ideal pick for those looking for a premium teepee tent.
In fact, this teepee by Kazoo is so solidly built that it comes with a full two-year warranty, so you can buy in confidence knowing you'll be getting many camping trips out of this excellent tent.
How It Arrives?
This huge tent packs down surprisingly small. The package in which the tent arrives close-packed, along with all its components, measures 25 x 9.8 x 9.8 inches.
The package includes a nice-looking carry bag, the study iron pole, two lightweight poles to hold up the tent's awning, a generous 24 steel stakes, and eight guylines.
Because of its mountainous size and substantial capacity, it weighs a fairly hefty 23 pounds, so this is not by any means a lightweight tent. Still, part of the reason this tent weighs so much as compared to some other similar size tents available in the market today is, for the most part because it's made with high-quality, durable materials that can stand up to rough treatment.
As per our tests, we can confidently say it is a 3.5-season tent that will stand up to rain in spring, summer, or fall. It's solidly built enough that it could probably resist some winter storms and snowfall too, but if those are everyday conditions, that's not what it's designed for.
It's a perfect option for car camping, but its heavy weight means it's not suitable for backpacking. Nevertheless, this is an ideal tent for large groups where you can all pitch in to set this high-quality tent up, but don't expect to carry it into the wilderness all by yourself.
What's Not So Good?
It's not easy finding things to dislike about this tent. The incredible waterproof rating, highly durable fabric, and excellent features make this a great choice for almost any camping expedition.
However, the lack of windows can cause some ventilation problems during the hot summer months. Anyhow, you can easily overcome this by removing the outer layer of the tent and using only the mesh to let the wind blow through freely.
If in case you want to maintain your privacy, the front door opens up into a vestibule that lets plenty of air in and out through the top vents. And you can also use clips to hold up parts of the outer shell to give you more ventilation while maintaining your privacy.
Of course, this is a premium product that comes at a premium price. It's more expensive than most of the other tents on this list. In our view, that price is justifiable given the quality of the tent. But if you're looking for a budget option, this isn't it.
Check Best PriceRead Customer Reviews
Pros
High-end construction, durable materials.
Even though tastes vary – the tent looks impressive (simple and elegant)
Single pole design allows for a quick setup.
Double-layered with full mesh inner section.
Two large doors for easy-breezy entry, exit, and ventilation.
The front door converts to a large vestibule structure.
Very tall with lots of interior space - peak height of 10 feet.
There are no windows or lower vents, but it still has decent ventilation, thanks to the inner layer with mesh walls.
No windows to let in light makes it perfect for light sleepers (You won't be waking up along with the birds by the glaring sun on your next camping trip)
The mesh layer provides protection against bugs and insects.
Being a 3.5-season tent, it's capable of braving serious weather conditions.
Cons
Although it can withstand harsh weather, however, if that's an everyday scenario, it may not survive this rough treatment very long.
No windows. Despite that, you can still enjoy the surroundings just by using only the mesh structure to see out into the open air, or you can also use some clips to pull up the tent fly.
Final Verdict
If money is no object, this tent is a great option. The two-year warranty gives you peace of mind and shows that the manufacturer expects the product to last through many camping seasons. Of course, you'd expect a high-quality product at this price, and precisely that's what you get with this tent. This solidly built teepee by Kazoo should last for years and give you lots of memorable camping trips.
The lack of windows can lead to ventilation problems, but the double-layer structure makes up for that by allowing you to remove the top layer and let the air in. If you have the budget for it, you can't go wrong with this premium tent. Just remember that the weight makes it a poor choice for backpackers, so this tent is better suited for car camping.
Our Score
This robust tent manufactured by OneTigris is specifically designed to stand up to anything nature can put it through while still providing the luxurious feel of a quality product. It's a tough beast!
It's made for serious campers, and everything about this tent screams quality, from the solid and rugged seams to the numerous advanced features. Therefore, if you want to camp all year round and enjoy the solitude of the great outdoors during winter, the rock fortress teepee is the ideal tent model for you, which can make you comfortable even in the coldest weather.
This is a serious tent with no time for frivolous things like decoration and bright colors. It comes only in that good old coyote brown color, with all the attention going to the tent's features instead of its appearance. However, properly staked out, this tent does indeed look like the fortress it markets itself as. Set this up on the campsite, and it will look like you never intend to leave.
This is a single-layer tent that can turn into a double-layer structure with the addition of a half inner mesh tent by OneTigris which must be bought separately. It's a good idea if you intend to camp during the summer months when bugs are an issue. However, for winter camping, you shouldn't need to worry so much about that, so whether you buy the mesh or not will depend on what time of year you plan on camping.
The design of this tent is a classic teepee type with two vents on the top to improve air circulation. Unfortunately, there are no windows; that would be too much fun. However, if you invest in the inner mesh, you can always unzip the door and clip it in place to give you some fresh air and a view.
This tent also has a hole for a stovepipe so that you can use it as a hot tent during the winter. Because this teepee is designed as a heated tent, there is no floor. If you're planning on using this tent without the inner tent, you'll probably want to invest in a camping cot or air mattress to keep you off the ground.
Visually, this tent has all the charm of a high-security prison. But with that comes a solidity and ruggedness you won't find in other teepee tents on this list. This incredibly sturdy tent may well convince you that you never need to go indoors at all.
Features
The Rock Fortress has a peak height of nearly eight feet, so even the tallest people should be able to stand up inside. There is 113 ft.² of interior space, which means six people can sleep inside with almost 19 ft.² each to themselves. However, as is usually the case with tents, you'll have better results if you don't max out the capacity. Four people and their gear can sleep quite comfortably in this large tent, but if you're bringing a wood stove, it's better suited for two.
This tent offers two doors for easy access, and they also provide satisfactory ventilation when required due to the lack of windows. The windproof snow skirt at the bottom of the tent can be staked down tightly to keep the worst of the weather out and help retain the heat inside. Plus, in the summer, you can fold the snow skirt up to increase the ventilation in the tent and take advantage of every cool breeze to keep the heat down. The double doors also feature snag-proof high-quality zippers that are waterproof to help create a cozy environment inside.
This tent makes use of an aluminum alloy tentpole to provide structural rigidity while maintaining a lightweight for the total package. The outer fabric is made of 70D nylon that has a very impressive 3000 MM waterproof rating, so you can rely on this tent standing up to a real downpour. Properly staked out, this tent also allows snow to slide right off the walls, so you don't need to worry about the snow load bringing the tent down around you as you sleep.
The tent comes with a stove jacket so you can run the stove pipe through the hole designed for it and heat the tent, providing a warm and cozy place to avoid the worst of the winter weather. In our tests, the tent was able to maintain a temperature of 80° even when the outside temperature dropped to 30°, which pretty much assures that you can stay warm inside on some bitterly cold nights.
Even with a stove inside, you can easily fit two cots into this tent, and the hole for the stove pipe is ideally placed to make the stove the central feature. There's nothing cozier than lying down beside the fire while a storm rages outside, safe in the knowledge that this durable tent can stand up to whatever's going on out there.
How It Arrives?
This beefy tent comes in a surprisingly compact package. Packed into its included carry bag, measuring 22.8 x 7.8 x 7.8 inches, which includes the tent itself, the tent pole, 24 pegs, 10 guy lines, and the stove jacket. Of course, if you buy an inner mesh tent, that will add a little to the weight and size of the package.
Although it's bulky considering the weight-to-capacity ratio (weighing in under 15 pounds), the advanced all-weather features of this tent make it worth the extra weight. If you plan on backpacking with somebody else, you can split the package up between you to make it lighter to carry. Alternatively, if you're going somewhere you can drive to, there's no reason to worry about the weight of this tent.
We genuinely doubt if there might be any tent like this one available on the market today. Having said that, if you want to camp out in the winter months, there's no question that this substantial tent is well worth the investment. Hunters, trappers, ice fishermen, and winter outdoor enthusiasts take note. The Rock Fortress can be your fortress of solitude in any kind of weather.
What's Not So Good?
As good as this tent is for its designed purpose, it's not perfect. For one thing, the lack of an inner mesh tent can be a problem. During the winter, when bugs die off and there are no snakes or other critters around, it's not so much of a problem. Besides, at those times of the year, you'll probably want to keep the tent zipped up tight anyway.
But in the summer months, it's nice to have the extra ventilation an inner mesh tent can provide. And while that is an option with this tent, having to buy it separately increases the price of what is already a fairly expensive tent.
Another and possibly more serious issue is the zippers of the tent. In freezing temperatures -10°F and lower – these can actually fall off the rails.
This happens because condensation collects inside the tent. With the stove installed and running, the moist warm air is released (your breathing also contributes to this, and you can't stop breathing!). Which then rises upwards, and as soon as it comes in contact with the colder fabric of the tent, it condenses into minute droplets of water. This water then runs down the inside of the tent towards the zippers like a drip line and collects there (due to gravity & surface tension effects).
It happens mainly because the zippers weigh more than the rest of the tent fabric they are attached to, which naturally creates a slight depression in the fabric, causing the water to accumulate in this area.
Now, as the air close to the ground is cooler, the water along the lower portions of the zippers starts to freeze. Then, dramatically, as your fire dies out by the witching hour (which usually happens most of the time), the heat then gradually starts dissipating the tent, thereby causing the water along the upper ends of the zippers to freeze. This frozen water typically pushes the zippers off their track.
This can be a huge issue. In these kinds of low temperatures, you need every bit of shelter you can get to avoid freezing to death. If you can't close a zipper on the tent, you risk serious harm from subzero temperatures.
You can solve this problem by creating an interior flap made of the same fabric type as the tent. If you sealed this flap to the tent fabric at the top of the zipper, then held it in place with toggles or buttons, it would cover the zipper and protect it from the water. The condensation will run off the flap and fall to the floor instead of gathering on the zipper and eventually freezing.
It's something the manufacturer probably should have thought of, but it's good to know that there is an easy solution if you have plans for camping in extremely cold weather.
Check Best PriceRead Customer Reviews
Pros
Exceptionally durable tent materials.
Rugged design, crafted to be effective and practical rather than attractive.
Being a four-season tent, it's tough enough to withstand any weather you throw at it.
Easy, instant setup–takes roughly five minutes.
Two doors for easy accessibility.
Entries can be unzipped for decent ventilation and to enjoy the world around you.
7.8 ft tall ceiling height provides ample headspace to stand up and walk around inside comfortably.
Stove jack included, thereby allowing you to use a tent stove for winter camping, hunting, fishing, etc.
Windproof skirt with heat retention functionality keeps you warm in the coldest weather.
Everything is reinforced, including the pole, zippers, seams, pockets, etc.
The fantastic overall balance of livability, strength, and weight.
Cons
The inner mesh tent is not included in the package and must be bought separately.
Zippers can fall off the rails in extreme conditions, temperatures below -10F.
Final Verdict
As far as four-season camping goes, this fortress of a tent is hard to beat. If you want a tent that's virtually bombproof, this is it. And if you want to camp in subzero temperatures, buying this tent and a stove means you can handle the worst the weather has to throw at you.
However, the unreliability of the zippers is an issue if you want to do some true cold-weather camping. Plus, adding an inner mesh makes the tent more usable but also adds to the price. If that's not a problem for you, go ahead and buy this tent to make your winter camping dreams a reality.
Our Score
Want to take the whole fam out to the woods for a good ol' back-to-nature extravaganza? Whether you're a serious camper or more casual, this might just be the tent for you. Its gigantic size makes it ideal for large groups, and you'll have room for everyone in your family. It's also an excellent tent for visiting music festivals and other outdoor events with friends since you'll have plenty of space.
Of course, you don't have to share all that space if you don't want to. You could hog this massive tent all to yourself and turn it into a mobile palace to camp like a king.
We're in love with this easy-to-set-up, big, comfy, durable, and surprisingly affordable teepee that goes from season to season in style.
It definitely isn't designed to draw attention. The gray fabric with orange accents at the top and green trim along the bottom is classic but unobtrusive. But more important than it looks are its features.
Features
First, let's talk about the size. Part of the appeal of teepee tents is that they are generally bigger than regular dome tents, and this behemoth is huge even by those standards. With a footprint of 18′ x 18′, this tent is large enough to sleep 12 people, so there's probably room for the pets and the grandparents too in a single tent.
Of course, if you're traveling with a lot of gear – and what family isn't? – you might not be able to fit 12 people inside comfortably. But certainly, 8 to 10 people could be very comfortable in this huge tent.
There's enough room for numerous cots and air mattresses so that you can turn your family camping trip into a luxurious experience. The generous peak height of 9.75 feet means you can easily stand up to get changed, and with 234 ft.² to share, even if you do cram 12 people inside, everyone will have 19.5 ft.² to themselves.
When you have a large group sleeping in a single tent, ventilation is always going to be an issue. So, like all teepees, this tent has a vent on top that will release warm air and draw in cooler air from outside to replace it.
Plus, there are four solid PVC windows (flap-style and work from the inside) with blinds for privacy and four large floor vents with mesh to keep bugs out while they let air, thereby providing sufficient ventilation and reduced humidity. All of this ventilation helps to keep the tent cool and dry in the heat of summer, but in cold weather, the vents can be closed to keep the heat in.
Besides this, there are also two doors provided, one on each side, making the tent easy to get in and out of and ensuring that even in a large group, you won't be tripping over each other.
The tent also has a sewn-in floor, which is vital for keeping out bugs as well as moisture and cold air. On top of this, luckily, the tent is big enough that a family of 6 to 7 people can probably comfortably sleep on a cot, air mattress, or other bed, which will also help insulate them from the ground.
Holding up this giant size tent is a solid steel pole that provides great rigidity and is strong enough to stand up to winds and miserable weather. In addition, the tough outer fabric of the tent is rip-proof and has a 1000 MM waterproof rating, which makes it good enough to keep you dry in sudden rain showers. However, it's probably not the best choice for rough weather and isn't designed to stand up to prolonged rain or storms.
Just like most other teepees in this world, the Bighorn XL by Tahoe Gear is not freestanding — the base must be staked before the steel pole can be raised, and then the outer guylines are staked (Staking is half the fun — bring an extra dollar-store mallet for each kid and let them do the not-that-hard work of pounding the tent pegs into the ground!). This may sound like a lot of work, but it's just a 15-minute process for a single person and gets exponentially faster the more people you have.
All things considered, this is a solidly built tent with a satisfactory amount of weatherproofing around the doors and windows — except for the bottom of those doors. For additional peace of mind, it comes with a two-year warranty from the manufacturer, which speaks to the confidence they have in the build quality of their product, and that clearly means you will be getting many seasons of use from it.
How It Arrives?
As you would expect from its large size, this tent doesn't pack down as small as some other options. When packed up, this tent measures 33.5 x 9.4 x 9.4 inches and weighs a pretty hefty 27 pounds. That means it's not the best choice for backpacking and is more suitable for car camping.
The weight of this gigantic tent makes it totally impractical for most backpackers but just fine for families taking the minivan to the local state park. Ultimately, this tent is designed as the ultimate option for a family camping trip, and it fulfills that role admirably.
And despite its large size, it's surprisingly easy to set up. Just make sure you stake the tent out first before raising the central pole because trying to do it the other way might prove to be difficult with a tent this size, even if you have help.
The package the tent arrives in includes precisely everything you will need to set this giant tent up. As well as the tent fabric, you'll find stakes, guylines, and the central pole, all packed together in a handy carry bag.
What's Not So Good?
When you look at all of its features, it's no wonder that this tent is regarded as one of the best for family camping trips. However, there are two drawbacks.
First, while the doors zip shut on the side, the zipper doesn't extend to the bottom of the door flap. If you're camping in a particularly bug-infested area, this makes it possible for insects to get inside.
You can seal the gap with two-sided tape or use velcro for a temporary fix. For a more permanent solution, you could use a tarp zipper kit from a home improvement store to close this gap.
Additionally, while the doors can be opened to provide extra ventilation when needed, they don't have a mesh on the inside, so there's nothing to stop bugs from getting in whenever you have the doors open. If you love the other features of this tent, you could always buy a no-see-um mesh (mosquito netting) along with heavy-duty zippers and get it attached to the inside of the doors. Believe it or not, camping is always about improvising, adapting, and overcoming.
If in case that may seem like a lot of work when there are other tents you could buy. You can always pick up two of the other tents on this list when camping with a big family, like Kazoo or Vidalido, that already have insect mesh and split your group up.
Advice: Naturally, the weight is another issue with tents as large as this one. If you want to travel light, it's always possible to split up the components of the tent between multiple members of your group.
But, the best way using which weight of this tent can be reduced by ⅕ to ¼ is by swapping out the steel pole that comes with the tent with a lighter aluminum pole. Or, if you really want to get creative, you can simply ditch the pole altogether and cut yourself a correctly-sized new pole at the campsite from a tree branch, as usually at any campsite, there are many trees around. After all, part of camping is being resourceful and making use of what you've got. Then again, if you just want an easy trip and a tent that's simple to set up, you might want to stick with the extending pole the tent comes with. Of course, it'll be heavier that way, but at least you know you'll always have a way to keep the roof over your head.
Additionally, the included guy lines are quite heavy-weight, and you may also be able to save a pound or so by swapping them out for a lighter-weight cord.
Check Best PriceRead Customer Reviews
Pros
Well built, robust construction.
It offers great value for the price.
Excellent for family or group outings.
Easy to set up and dismantle.
Two large doors for trouble-free entry and exit.
Ginormous, it can easily sleep up to 10 people comfortably.
Stunning 18' x 18' footprint and remarkable 9.75 ft central ceiling height.
Well-planned ventilation system with floor and ceiling vents.
Good water-resistance.
Great weight-to-capacity ratio.
Cons
Doors don't have a mesh layer and bottom zippers. This means that insects or bugs can crawl in.
Final Verdict
If you're camping with a large group of people and you all want to sleep together, this tent is an option that is difficult to beat. One of the largest teepee tents on the market, this solidly-built product can hold big groups along with all their gear, so if you've ever wanted to stay in the camping equivalent of a 6-bedroom mansion, this is your chance.
However, the absence of mesh on doors and the gaps under the doors are significant problems that prevented this tent from being our editor's pick. Although there are simple fixes available for these issues, despite that, if you still think that it's better to keep things simple, you can just buy a tent that already meets all your needs, so you don't have to modify the product yourself.
Understandably, this doesn't make this a lousy tent by any means. It's perfectly possible to add your own bug mesh and zippers to the doors if you plan on camping in mosquito territory. Do that, and you'll have a very functional tent, as well as an extremely comfortable one.
Our Score
Not sold on the whole camping experience? Or maybe you've tried more conventional dome tents and are wondering if a teepee tent is the right choice for you.
Either way, it may be a good idea to invest in a tent that is more affordable to see if you like it. Then, if you decide that teepee camping is the way of the future, you can save up your money and splurge on one of the more high-end tents on our list.
Outbound is a well-regarded brand in the camping world, and they offer this affordable tent for people who want the advantages of camping in a teepee without the high cost. You might expect this tent to be smaller than most of the other teepees on this list and that it may not have all the bells and whistles they do, but that's definitely not the case here. Over and above that, it's a solid option for people who don't want to spend too much money on sleeping in the woods.
This tent comes in a forest green that will help you blend in with the leaves on the trees. However, the wavy red lines on the outer fabric and the red vent on the top of the tent make it less likely that you'll get lost when coming back from the outhouse.
Perhaps the most surprising thing about this tent, given its low price, is that it is a double-layer construction. That means there is a mesh inner layer to keep bugs out, with an outer shell or fly layer on top. Double-layered teepee tents provide excellent comfort and weather resistance, so we were pleasantly surprised to see that this affordable option utilizes such a practical construction method.
Features
At 7 feet tall, this outbound teepee is up to the mark when compared with most of the other tents on this list. It is big enough for everyone except very tall campers to stand fully upright. Around 11 feet in diameter, this tent is rated for six people, though you might struggle to get that many people inside comfortably.
However, for a group of four or a couple, this tent is perfect and is big enough to hold all your gear at the same time. With a floor area of 107 feet, even with six people inside, everyone will have almost 18 ft.² to themselves, which isn't bad at all. On top of that, you could also easily fit two full-size air mattresses inside for a truly luxurious camping experience.
The tent has a single D-shaped door, and thanks to the double-layer construction, you can leave the door open with the mesh zipped shut to keep bugs out, making for excellent ventilation. Unfortunately, this tent has no windows, though it does have the classic teepee vent at the top to improve airflow.
Of course, if you want a view or better ventilation, you can remove the top layer and just use the mesh for unlimited airflow. That versatility is part of what makes this double-layer tent such a great bargain. As with all double-layer tents, you also have the option of buying clips to hold up the outer fly and expose the mesh, thereby creating your own windows.
A polyester 'bathtub' floor and reinforced seams are designed to keep bad weather out. The floor rises up at the edges where it meets the walls, providing excellent weather protection. The outer shell has a 600 MM waterproof rating, which isn't as good as some of the better tents on this list, but it does provide enough protection to keep you dry in an unexpected rain shower.
Just don't go relying on this tent to stand up to severe weather for very long. This is a tent designed for fair weather use, like summer camping trips or staying with friends at a summer festival. If you want to go extreme weather camping, this probably isn't the option for you.
Another surprise with this budget option was the fiberglass pole. Being stronger than steel and lighter than aluminum, the fiberglass rod provides great support for the tent and is able to stand up to high wind scenarios without any doubt. Plus, as fiberglass is incredibly light, this makes it an excellent tent for those who want to reduce their load on camping trips.
Despite the low price, this tent also offers a built-in storage pocket, which is handy for items like mobile phones and car keys that you don't want to find yourself lying on in the middle of the night.
How It Arrives?
As a smaller tent, the Outbound comes in a very compact package. The inner mesh, the outer rainfly, the guylines, and six included stakes are all closely packed into a duffel bag that measures only 23 x 8.8 x 8.1 inches.
This whole bundle weighs less than 12 pounds, so you can easily split up the components of the tent between multiple members of your group and take it hiking with you. It's also an excellent choice for festivals, where you may sometimes have a long walk from the parking lot to the camping area.
What's Not So Good?
Given the low price and the relative quality of this tent, it's kind of hard to find a flaw. True, this tent is a bit smaller in contrast to our editors' choice Vildalido and the premium pick Kazoo teepee tent on this list, so if you are camping in a big group or simply like your space, this may not be the best option.
But probably the worst thing about this tent is the zippers. The zipper on the storage bag is prone to breaking, which isn't the biggest deal in the world. But the zippers on the fly sometimes catch, which can compromise the waterproof ability of the tent. So take care when closing the door to prevent the zippers from catching.
It's also a good idea to waterproof this tent before using it. Although the seams are well sealed, and the bathtub floor is perfect for keeping the weather out, the low waterproof rating of the fabric makes it a good idea to invest in a can of waterproofing spray and treat the tent before going out on your first camping trip.
Check Best PriceRead Customer Reviews
Pros
Made of quality materials and solid construction without being too heavy.
Available at a wallet-friendly price.
Ideal for beginners looking for their first teepee camping experience.
The unusual design makes it easy to find in a crowd.
Easy to set up and take down.
Being a two-wall tent, the inner mesh structure can be used solely to enjoy the fresh air and beautiful scenery, take a close look at nature, or have a 360 view of the stars at night.
Lightweight and robust fiberglass pole, unlikely to bend even under strong wind.
The inner mesh layer keeps the pests out.
The door can be rolled back to open all the way for ventilation during those hot summer days (and nights).
Capable of handling mild rainfall.
Cons
Take care with the door zippers – they may jam on occasion.
Final Verdict
This tent isn't trying to be anything other than an entry-level option, and it succeeds marvelously at that. If you don't want to spend too much money, this tent can give you all the benefits of teepee camping at a lower price than the other offerings on this list.
Lightweight and easy to set up, it's also surprisingly durable. Just don't rely on this tent to protect you from wild weather for a prolonged period of time. Instead, it's best used in the pleasant weather or warm days of summer when you can remove the top layer and sleep under the stars.
Our Score
Camping in summer, when the days are long and the temperatures are warm, is a popular activity with millions of people. On the other hand, camping in winter is more for the hard-core outdoors fans. If you're one of those, you may be looking for a tent that can stand up to everything a full four seasons have to throw at it. If that's you, you must consider this well-designed tent from OneTigris.
Trust OneTigris to produce another quality tent that can stand up to everything winter has to throw at it. As well as being an all-weather tent, this is also among the lightest and most portable tents on the market. That makes it ideal for backpacking.
This tent's small size and light weight means a single person can easily slip it into their backpack and take it on a solo adventure. But while the tent is smaller than some of the other ones on our list, it's still big enough to provide great shelter for up to two people.
Nobody is buying this teepee tent for its looks. Coming in either forest green or what the manufacturers called coyote brown, this tent is without exterior decoration of any kind. Instead, it's a strictly functional tent that's ideal for backpacking adventures in any type of weather. So if you value function over form, and you want to go camping when most people wouldn't dare sleep outside, this may be the tent for you.
This durable tent has a double-layer construction that is helpful for weatherproofing and ventilation, and the twin vents at the top help keep the air flowing.
Needless to say, camping in this thing will make you look like some kind of wise mountain hermit who really knows his stuff, so if that's the aesthetic you're going for, you've come to the right place.
Features
This double-layer tent features a removable half-inner mesh and an outer rainfly. This framework provides exceptional protection from the weather while allowing for good ventilation, as you can open the door of the outer fly layer and leave the inner mesh door zipped up, keeping bugs out and letting fresh air in. In addition, the rain fly has a 2000 MM waterproof rating, meaning it can stand up to rain and snow for extended periods, and this 20D silicon-coated nylon fabric is also resistant to tears and punctures while still being extremely lightweight.
Smaller than many of the other tents on this list, the OneTigris measures 10.5 feet in diameter on the bottom. It's far shorter than other teepee tents at only 5.2 feet in height, meaning you won't be able to stand up inside unless you're quite short. And with a floor area of 73.6 ft.², it's a tight fit for three people and better suited to a couple or even a solo adventure. That's especially true if you decide to use a stove; in this case, there may only be room in the tent for one.
That's right, a stove. One of the most impressive features of this tent is that it is designed to be used with a wood-burning stove. There is a hole in the fabric of the outer layer of this tent so that you can run a stovepipe out and keep yourself nice and warm inside. However, it must be stated that you'll have to buy the stove separately.
Because it's made for use with a wood stove, this is the only reason it comes with a half inner tent, meaning there is no floor on the other half area. That's a safety feature since if you're using a wood stove inside, any floor you might put under it would melt. Moreover, airflow is also particularly important when you're burning wood inside a tent, so it's good to know that you can roll up the outer layer of the tent to let the air in to keep your fire burning all night and as well as to prevent a significant lack of oxygen inside the tent.
The half area without the floor (bottom layer) of this tent also acts as an awning. This makes a useful additional place to store gear with some protection from the weather. If you're not using a stove with the tent, this floorless area also provides room to sleep for another person. However, since there is no floor, you'll probably want to use a camping cot, air mattress, or sleeping pad to keep the other person off the ground. With high-quality zippers and weatherproof seams, this is a serious tent for serious campers and is designed to give you years of heavy use.
A lightweight tent needs a strong but lightweight pole, and the OneTigris achieves this by using an aluminum pole that provides a tremendous strength-to-weight ratio. This means that the roof can stand up to strong winds and even snow since the sloped sides will shed the snow load before it can weigh the tent down. That's if the snow doesn't melt from the heat of the stove inside first, of course.
How It Arrives?
The OneTigris arrives packed down in a very small package that measures only 17 x 5.5 x 5.5 inches. Astonishingly, this ultra-capable tent weighs just a little over three pounds. Even with the inner mesh tent, tentpole, ten pegs, and the included guy lines, it still only adds up to 4.2 pounds. That weight includes the bag itself, the OneTigris Stuff Sack. That's what makes this our pick as the best backpacking teepee tent around.
Yes, it's small and even smaller if you intend to use it with a wood stove. But you'll be able to carry this tent just about anywhere you want to go. But, of course, carrying a wood stove to heat it is a different matter.
What's Not So Good?
There is a lot to like about this feathery and rugged tent. However, if you're not used to hot tents, you may find the lack of a floor is an issue. While in the case of hot tents, it's necessary to allow for a stove to be set up inside, and that's the only reason they are designed with either half floor (leaving some area for the stove) or entirely without the floor so that you don't end up burning the bottom of the tent.
Many people have also expressed their concerns regarding the 2 to 5″ gap around the bottom of the tent when it's pitched (as the floor is absent). The gap is there to supply decent airflow to keep the wood stove burning even when the tent is closed from all sides and, in addition, provides protection against carbon monoxide poisoning, which can result from smoke in an unventilated space.
Whereas, if you plan on camping with the other person in a bug-infested area during the summers, the best way to deal with this type of design is to stake the tent a little loose to minimize any gap at the bottom. Or else, you can also pile up mud or any other thing you have at hand to hold down the sides in order to stay free of those little friends, including hundreds of mosquitos, lots of spiders, and other insects.
The major issue earlier was the placement of the inner tent door relative to the hole for the stove pipe. Since this tent is on the small side, it was very tricky getting around the stove to go in and out of the tent, even when solo camping. Also, no one definitely wants to trip over a hot stove on their way to the bathroom!
Amazingly, the OneTigris team has paid attention to this issue and has addressed it by moving the netting insert zipper entrance to the opposite side. Hence, it's not on the same side of the tent as the stove anymore, thereby allowing you to access the sleeping area without getting too close to your heat source.
If you buy one of these later models, you won't need to worry about this problem. For added safety, you can also shift the insert two spaces to the left and stake it to the attachments on the far left there, as this provides a lot more room to get around the stove.
Finally, if you are planning to use this tent with a stove, you'll need to make some additional purchases. Obviously, you'll need to buy the stove itself, which can cost hundreds of dollars. You'll also need a stove jack, and we also recommend a silicon boot for the jack to make sure the hole for the stove pipe sits tight and keeps rain and snow out while maintaining the heat inside.
Check Best PriceRead Customer Reviews
Pros
Sturdy and well-designed.
Suitable for four-season use.
Reasonably priced for a weatherproof tent.
It provides you with two different color options.
Easy to assemble and disassemble.
Double-layer design provides versatility.
The inner mesh tent offers full coverage against the little creepy crawlies.
The door opens wide to provide decent ventilation and incredible views.
It allows you to use a wood stove for additional heat.
Tough enough to keep the weather out in adverse conditions.
Light enough for backpacking, boat packing, and solo hunting trips.
Cons
Relatively small - only big enough for one person if used with a stove.
The stove jack needs to be purchased separately.
Final Verdict
If you're the type of rugged camper who wants to be able to enjoy the great outdoors all year round, this tent makes a great option.
You'll have to spend some money on a wood stove and all the parts that go with it, but it will enable you to go camping even in the coldest of weather. However, this tent is small enough that the wood stove will be your only companion — there won't be room for anyone else inside.
Maybe that's a good thing. If you want to take solo backpacking trips into the great outdoors, it's hard to find a better teepee tent than this one. If you're summer camping with large groups, though, this isn't the best choice for you.
Our Score
When backpacking, every ounce counts. What seems light when you pack it in your living room can start to accumulate the weight of a collapsing star once you've carried it on your back for a few hours, days, or longer. That's why experienced backpackers are constantly looking to shave off any weight they can from their packs.
If weight matters more than anything, this is the teepee tent for you. They really don't come much lighter or simpler than this.
Available only in forest green, this small tent blends effortlessly into its surroundings. It's also tiny, designed for solo camping adventures, making it even more unobtrusive. So if you want to be part of nature rather than just visiting it, this is a tent for you. And with its unique space-saving design, you'll be able to take this tent anywhere you go.
Features
This trekking pole tent's most significant feature is its lightweight, and just about everything else has been sacrificed for that. As a result, this single-layer tent doesn't provide much in the way of bells and whistles.
There is the flooring in half of the tent, but not in the other half. This floorless area can be a handy place to store gear, which is appreciable because there's not much space inside the rest half of the tent for that.
And with the door open, you can sit in the shade of this area and use it almost like an awning. Over and above that, you can even utilize this space to cautiously cook using an ultralight backpacking gas stove during miserable weather (recommended only for emergencies – do-or-die situations).
There are also inner mesh walls surrounding the sleeping area, so although this tent doesn't have any windows, you can roll up the outer layer and clip it out of the way to give you some fresh air and let you enjoy the view. Besides this, a roof vent is also present at the backside to allow the air to circulate, as with all teepees.
Most importantly, this tent has no central pole to hold up the roof. The idea is that you will use the trekking poles you were going to bring on your hike anyway to support the structure. However, if you don't have any trekking poles, the tent has a reinforced fabric loop at the top that lets you hang it from a tree branch to give your tent the teepee structure it needs.
Alternatively, in a forested area, you might be able to cut a tree branch into the right size (3.8 – 4 ft height recommended by the manufacturer) to act as central support for your tent.
At 7.5 feet long and 3.1 feet wide, this tent has a more angular footprint than the classic round teepee shape. Unfortunately, the height in the center is a mere 48 inches, so you won't be able to stand up inside this tent unless you're a hobbit. And within an area of just under 50 ft.², this tent is just about big enough for one person and their camping gear.
The high-quality ripstop fabric of the tent has a 2000 MM waterproof rating, which means it can stand up to sustained rain. Its ability to survive a strong storm, though, depends largely on how well you set it up.
For example, if you have a trekking pole, you can wedge it quite tightly and stake the tent down firmly, making it exceptionally resistant to wind and enabling it to shed rain. Additionally, the half bathtub floor also helps to keep weather and moisture out.
However, if you're hanging the peak of the tent from a tree, you will be more vulnerable to gusts of wind.
How It Arrives?
As you would expect, this tent comes in an extremely small package. At 8 x 5 x 5 inches when packed down, it's about the size of a football and weighs just a little over 2 pounds. This weight includes three guy lines and nine lightweight aluminum stakes as well.
All of this comes packed into a convenient carry bag that helps you store the different parts of the tent in one place. The simplicity of this lightweight tent also makes for an easy setup when you reach your campsite.
River Country is a company founded by backpackers, and all their products are designed with the same lightweight and minimalistic ethos. Rated for three seasons, this is an excellent tent for anyone who wants to make their backpack as light as possible and doesn't mind camping alone.
What's Not So Good?
Whether you find the small size of this tent a problem or a feature depends on the kind of camper you are. Unlike most teepee tents, this one is far too small to stand up in comfortably.
Its small size means you may also experience less head and foot room at either end of the tent or might find yourself touching the walls, and if the ventilation in your tent is poor, that can cause condensation to collect, and you'll be getting all that breath sweat on you every time you touch the sides. Additionally, it can also get your things wet. That's especially true if you're on the tall side, so this tent might be too small for anyone significantly more than six feet tall.
You can gain yourself a little extra room by pitching it taut like a tarp tent with the guy lines pulled firm, corners stretched and slightly off the ground for a few more precious inches to sleep comfortably.
Being a 3-season tent, it won't stand up to the worst that nature has to throw at it, which is what stopped us from rating it as the best choice for backpackers. However, the seams are all taped, and the waterproof fabric does an excellent job of keeping the rain out, so you should be able to extend your camping season into the spring and fall.
Even though the seams are all factory sealed, we would still recommend that you make sure to apply the seam sealer again and treat the fabric with a waterproofing product before you head out on your first trip. The process is easy and takes only a few minutes, and it will significantly add to the tent's weather resistance, thereby providing further assurance against adverse weather conditions and making you much more comfortable in case you do encounter extreme weather.
All things considered, this teepee by River Country performs better than expected and exceeds expectations for a less than $100 tent. Although it requires a bit of work beforehand, so do the $500 lightweight tents from bigger names!
Even if the manufacturing company charges double the current price, it would still be a great deal as it's rare to spot an alternative to this teepee in the present times, even at twice its asking price. Therefore, it's a perfect choice if you are looking for an affordable option to expensive ultra-lightweight backpacking tents available in the market.
Check Best PriceRead Customer Reviews
Pros
Heavy-duty construction.
Very affordable - available at an unbeatable price.
Minimalist design and overall aesthetic.
Extremely easy to assemble.
The door can be rolled to one side for ventilation and reduced humidity.
Built-in bug screen protects you against mosquitoes, spiders, and other insects.
Top of class strength to weight ratio.
Multifaceted - can be set up with a trekking pole, using a large stick, or by tying the top to a lower branch of the tree.
Considering the price, it stands up surprisingly well to mild rain and winds when properly staked.
Extremely lightweight and packs down as small as a junior football.
Great for ultralight backpacking.
Cons
Not suitable for very tall people (above six ft. in height)
No one can accompany you on your camping trip (which could be a plus!)
Final Verdict
If every ounce matters to you, as it does to most backpackers, this is an excellent choice. Teepee tents generally don't come much lighter than this — or much smaller.
However, its lack of extreme weather resistance and small size means it may fall just short of being the best teepee tent out there for some backpackers. Still, if you want a minimalist and affordable option, it's an excellent choice to shave a few ounces from the weight you have to carry.
Our Score
If your comfort is paramount and there's a chance that you might be braving hot weather conditions, the Winterial teepee is the ideal tent model for you.
Although this tent is well suited for all kinds of weather conditions, it's designed primarily with a focus on keeping you comfortable even in the most sweltering conditions. So whether you're camping in the desert or at the beach, this tent provides a constant flow of fresh air to keep you cool and relaxed, so you can enjoy the great outdoors without feeling weighed down by the heat.
Its name isn't accidental; You may think that its name suggests a focus on winter camping, but it actually refers to features this tent offers that can keep you cool during the scorching summer months. When used with a portable ac, the Winterial teepee can even make you feel like you are in a winter wonderland.
The mostly gray color scheme is given a little additional flair by a green peak and green base, along with green accents at the air vents. But chances are, you're not going to buy this tent for its looks. Instead, you're going to buy it because it allows you to camp during the most challenging hottest days of summer.
This tent is rated for six to seven people, and while it is possible to fit that many people inside, it will be a little cozy. It's even better if you're a group of four or five since you'll have plenty of room to stretch out and also places to store your gear. Of course, if you plan on winter camping, more bodies in the tent mean more heat, so you may want to pack a few extra people just for the warmth they can generate. Don't worry; this tent can handle them.
Features
Unlike the Vidalido, this is a single-layer tent. That has advantages when it comes to packing and transport, but in the field, it has disadvantages too. For instance, you won't be able to take the top of the tent off and just use the mesh layer inside. It also means that when used during winter, condensation can be a problem. As the warm air from your body and breath touches the colder layer of the tent, moisture can form inside, and anything touching the walls may get wet during the night.
With that said, this is still a great tent if you want to camp in luxury during the summer. Standing at 8 feet tall, this teepee tent has room for even the tallest people to stand completely upright, which is nice when you're struggling to get your pants on in the morning.
It has a footprint of 12′ x 12′, giving a vast 119 ft.² of space inside. Plenty of hotel rooms are smaller than that and will cost you more for a night's stay than this tent does to own. It also offers a fully sealed floor that adds to its weather resistance and keeps out dirt and bugs, and the zippers and seams are high quality to help make this tent even more weatherproof.
The tent offers a variety of venting options to allow for a constant flow of fresh air. There are two doors on opposite sides which make it easier to get in and out without climbing over your buddies. Both the doors are double-layer structures with mesh and panels built-in, allowing you to open them up for maximum air circulation while still keeping out bugs and other unwanted critters. And it also has a further four large air vents with blinds attached to reduce humidity. Additionally, there are also four solid translucent windows to let light in and provide incredible views of your surroundings; they are also equipped with blinds from the inside.
This is fantastic in hot weather, as you can open up the vents as well as doors and get a cross breeze going to keep your tent cool and fresh. Plus, like all good teepee tents, this tent has a vent on the top to draw cooler air in from the bottom and push the warm air out through the top, making it even more effective at cooling down the inside, even during the hottest days, thereby allowing you to get a good night's sleep without feeling suffocated by the heat.
This excellent airflow can also help with the condensation issue, as you can equalize the temperature inside and outside the tent to avoid moisture collecting during moderately cold weather. Besides this, when camping in near-freezing temperatures, all the vents and windows can be sealed down tight using high-quality zippers to keep the cold outside.
Like all teepees, the Winterial teepee is supported by a central support pole. In this case, the support pole is aluminum, which helps to reduce the weight of the packed tent. But this pole is far from flimsy. On the contrary, it is thick, sturdy, and built to remain stable and secure throughout your outdoor adventures.
In keeping with this sturdiness, the outer shell of this tent is made of 210 T polyester to resist ripping and tearing. In addition, the tent has a 1500 MM waterproof rating, so it's a good option for resisting moderate rainfall and heavy windstorms. Plus, this tent also stands up quite well, even in the snow.
As snow really isn't most of us favorite kind of precipitation, so we didn't test this fact for ourselves. Still, other tent users have reported taking the Winterial tent out in authentic snowy conditions and staying comfy and dry. One reviewer even camped comfortably in an 8-inch snowstorm: "The conical roof didn't allow for any snow buildup. It simply slid off and ended up on the ground." he reported.
We completely agree with the above statement, as the steep angle of any teepee tent's roof means the snow will slide right off the sides of the tent. But considering this tent's weatherproofing and the scores it achieved during the vigorous testing in our lab, we don't recommend using it during winter or in rough weather.
Also, several other options are available that are better suited for winter camping, like OneTigris rock fortress or iron wall stove tent, which already come with an option to install a wood-burning stove to keep you warm and cozy during extreme winters.
All things considered, if you are looking for the best tent to beat the heat during the hottest months of summer, the Winterial teepee tent is the ultimate choice that can provide you with a comfortable and refreshing camping experience.
How It Arrives?
The tent arrives ready, packed in its included carry bag, along with the lightweight aluminum pole, guy ropes, and 30 stakes.
Well, you must be thinking, big tents come in big packages, but the Winterial packs down to 23″ x 9″ x 9″, including its inner pole. That makes it a surprisingly manageable option, and because this tent can sleep four to five people, you can always split it between multiple backpacks if you want to travel light.
Altogether, this tent weighs a shade under 16 pounds when packed up. That makes it a great option for car camping, where you can drive right up to your site and don't have to carry it too far. Still, it's not too heavy to bring if you have a walk-in site, especially if you split it up between multiple people.
What's Not So Good?
All in all, this is a great tent for four to five people or groups of similar size who want the space a teepee can offer while still reducing weight. And its ability to stand up to hot and humid weather conditions is impressive.
Where this tent suffered in our evaluation was the top vent. The tent comes with a top rain cap to keep the rain out of the vent at the peak of the roof. However, there is no mesh screen covering this vent. This means bugs like mosquitoes and even spiders could easily get inside from above by crawling under the top green flap, especially in wooded areas. Of course, this is less of an issue for winter camping, but still, it should be noted.
If the sturdiness and other features of this tent appeal to you, you can remedy this problem by getting a small piece of bug netting and sewing it to the top vent of the tent yourself.
Another DIY fix comes in handy with the seams of the tent. Although the floor is sealed to keep the weather out, and we found the factory seam sealing perfectly adequate during our tests, some people have reported that the seams around the bottom of the tent leak, letting in a small amount of water inside. Well, there is nothing to worry about. It can be a manufacturing defect of their tent, but still, something you should be aware of.
All in all, in order to avoid this unpleasant situation or potential problems and challenges that may occur during bad weather, a good quality seam sealer is always a wise investment for any tent, and it can make the Winterial that much more comfortable and weatherproof. It's also a good idea to coat the entire outside of any tent you buy with a water repellent to make it even more waterproof and keep the rain outside.
These factors shouldn't put you off. Ultimately, this tent has high-quality construction, spacious-design and offers numerous ventilation options for excellent airflow to keep you comfortable no matter how hot it gets outside. So if you are planning a camping trip with a large group in hot weather, this is an excellent option. Just take a few simple precautions first, and you'll find this tent can stand up to everything the great outdoors throws at it.
So why wait? Get your hands on the Winterial Teepee tent today for a marvelous camping experience in even the hottest weather conditions.
Check Best PriceRead Customer Reviews
Pros
Excellent ventilation.
Utilitarian Design.
It is built to last for years to come.
Easy to set up: takes 10 minutes or less.
Very spacious with a generous central ceiling height.
Two doors on opposite sides make it easy to get in and out without disturbing your camping buddies.
Numerous venting options for air circulation.
The superior ventilation system allows for excellent airflow, keeping the inside cool even on the hottest summer days.
Doors and vents have mesh for keeping bugs away.
Built to keep the weather out in adverse conditions.
Cons
No mesh on the upper vent allows the little creepy crawlies to enter the tent easily.
Condensation can be an issue. Keep items away from the walls to avoid them getting wet overnight.
Final Verdict
This teepee tent, built sturdily by Winterial, is fantastic for use in the summer thanks to its excellent ventilation. Although it is only a single-layer tent, and you can't remove the top and just lie under the mesh inside, the ventilation of this tent is so good that you won't miss the double layer. Plus, even with so many vents in the single layer, you can still protect your privacy and get a good cross breeze going to keep inside cool and comfy.
There is no product in the market which is almost 100% perfect. So, although it lacks mesh on the top vent, the sturdiness, spacious interior, high-quality zippers and seams, feathery and robust aluminum central support pole, and the outstanding craftsmanship that goes into every aspect of this exceptional tent make it an excellent investment for any camping enthusiast.
It should give you years of service, but you may want to make a few modifications before you head out. Use a good seam sealer to seal up the floor and attach a mesh screen to the vent on top, and you'll have a very practical and stylish tent that will let you camp even in the worst weather.
Our Score
Camping doesn't have to be an adventure sport. Sometimes, you just want something simple and fun that you can set up in the backyard and have a campout with the kids on a warm night or to create an additional play area in your home.
So if you're looking for a great backyard teepee that will help the kid's imagination catch on fire, look no further.
This canvas teepee certainly looks the part. The thick white fabric is a homage to the pioneer days and the Plains Indians who made teepees their homes while on the hunt. Unlike more modern teepees, which use a single central pole to support the roof, this canvas tent uses multiple poles at the corners to support its structure, giving it a more traditional design. With a huge door at each end, this tent is easy to get in and out of, And the doors have an inner mesh lining to keep bugs out while you play.
Features
The Dream House has a peak height of 6.5 feet, so it's tall enough even for adults to stand in the middle. The tent's square base measures 7′ x 7′, giving an interior space of 49 ft.², which is plenty of room to play. If you do plan on sleeping out in the tent, be aware that three people inside will each have 16.5 ft.² of room, which is plenty for kids but a little tight for adults.
The tent has no windows, but the massive doors can be rolled to one side with the mesh still in place to keep the bugs away. Because the doors are at either end of the tent, you can set it up to get a great cross breeze blowing through the tent, which will greatly help with ventilation. Also, the canvas is generally a little more breathable than the nylon that modern tents are made out of.
With 285 gsm beige cotton canvas with waterproof PU coating and floor material made of 540 gsm PVC, this tent is more durable than it first appears. That means you can leave it out in a light rain shower and not worry too much about damage to the tent. However, it's important to remember that this isn't really a tent that is designed for true camping.
The manufacturers recommend only using this tent on sunny days since it's not hard for rainwater to get inside during adverse weather. Because the area where the tent fabric is held together, at the top of the tent between the poles, is not waterproof, so heavy rain can be a problem.
The tent comes with four folding stainless steel poles to give it its structure. Setting up this tent is slightly different from the other tents on this list. First, you'll need to insert the poles into the fabric channels designed for them, then lift the tent up and arrange them clockwise before tying them together. Then you can stake the tent down.
It sounds more challenging than it really is, and once you get the hang of it, it should only take you five minutes for two people to set this tent up.
How It Arrives?
The tent arrives in a package that measures 31.7 x 9.6 x 9.3 inches. It's worth noting that the canvas is much heavier than more modern tent materials like nylon. The tent, the poles, and the eight included pegs add up to a whopping 28 pounds, so you certainly won't want to take this backpacking.
If you're using this tent only in the backyard, the weight isn't really an issue. But if you do decide to take the tent out into the world, though, it's only really suitable for car camping even then, only if there is no rain.
What's Not So Good?
The waterproofing – or lack of it – is one of the main issues of this tent and a big part of what stops it from being practical for camping.
The canvas fabric is treated with a waterproofing agent, but you can improve the tent's ability to resist water with a silicone waterproofing spray. You could also use a tarp over the top of the tent to overcome the problem of the hole in the roof that lets the rain in. However, it's important to remember that this is a playhouse rather than a tent intended for serious camping.
By the same token, the weight is also an issue if you plan on moving the tent around a lot. It's better to set it up in your backyard and leave it in place for a while. If you want a tent that you can take to multiple different locations, you're better off choosing one of the more modern tents on this list.
Check Best PriceRead Customer Reviews
Pros
It is built with quality and longevity in mind.
Classic teepee design, with only a few small differentiators.
No center pole obstruction.
Easy setup – even one person can do it without any problems within 5 minutes.
It comes with two extra-large doors that make movement easy peasy.
It features multiple roof vents and doors that can be rolled to one side for adequate ventilation - perfect if you sometimes feel suffocated in a smaller space.
6.5 ft. central ceiling height offers ample headspace for standing up inside.
It is made from breathable, durable, water-repellent, mold, and mildew-resistant cotton canvas.
A waterproof PVC floor means you can skip buying a footprint.
It lets your kids step into their very own fantasy world from the comfort of home.
Cons
It can let water in during heavy rain.
A little on the heavy side as compared to teepees of similar size and style designed for true camping.
Final Verdict
This tent is a classic example of using things in the right way. When set up at home as a playhouse for the kids or a place where they can have fun sleepovers on a summer night, this tent performs admirably.
Where it starts to fall down is if you try to use it for some actual camping. It's too heavy and not waterproof enough to stand up to anything but backyard use or car camping when there's no rain in the forecast. Still, this fun and traditional tent is the one the kids will love and is well worth looking at if you want the fun of camping in your backyard.
What is a Teepee Tent?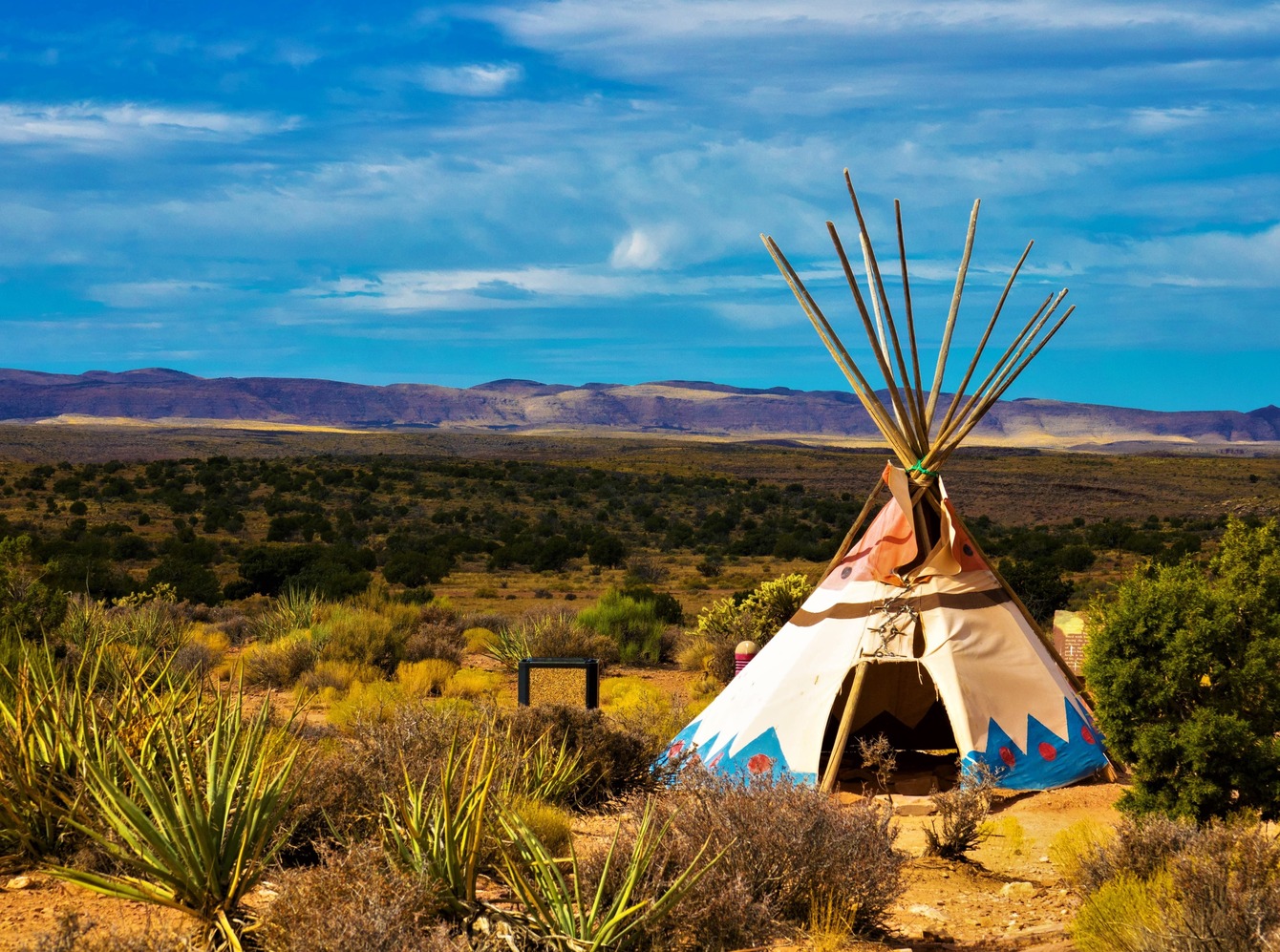 By definition, a teepee (or tipi) is a style of conical tent that is supported by poles. The cone shape keeps snow from building up as compared to flat surfaces. Also, it acts aerodynamically, with wind simply blowing around the rounded edges rather than blowing against resistant flat sides. This lack of wind resistance provides stability, keeping the tent from blowing over the way a structure with even sides might.
Teepees generally have a ventilation hole or series of holes at the top center, which allows for a fire to be set up inside and the smoke to vent safely. In large traditional teepees, this fire is generally set directly on the floor. However, in most modern commercially-produced teepees, one must use propane or a small wood-burning stove if they wish to have an indoor fire.
History of the Teepees
Teepees (and similar pole-supported conical tents around the world) have been around for far longer than the written record. The word "teepee" itself — as well as most people's general familiarity with the dwelling — comes to us from the Lakota (Sioux), who lived on a broad swath of the Northern Great Plains before colonization cruelly confined them to a smaller number of reservations. Other nations used teepees as well, though while some lived in them permanently and used them as migratory homes, others built them only for hunting lodges or similar seasonal shelters.
The design of the traditional teepee was both simple and ingenious, with (despite what one might see in bad film recreations) a slightly oblong shape that maximized standing headroom and a changeable smoke flap that allowed for smoke to be ventilated directly into the wind without drafts.
Traditionally, teepees were made of a patchwork of buffalo hides stretched over a framework of wooden poles leaning against one another at the top. They were usually around 20 feet high and anywhere from 15 to 30 feet in diameter, which made them relatively comfortable places to live in.
Teepees are seldom used as permanent dwellings in the modern-day, but they are quite popular for everyday camping, ceremonial purposes, and temporary hunting lodges.
Why Buy a Teepee Tent?
Plenty of Space: Because of their simple pole construction, teepees have a ton of floor space compared to the weight of the tent pieces. They tend to have higher ceilings than standard tents, which allows for standing up, changing clothes, and simply stretching out a bit. This is particularly great when you're stuck inside your tent in bad weather.
Warm During Winters: Most modern teepees are built with a design that makes it safe to keep a small heater inside. Of course, you'll want to exercise maximum caution, but for wintertime camping, in particular, this feature can't be beaten.
Cool During Summers: The conical shape of a teepee also makes for improved comfort when camping during the hotter months. Heat rises, and a nice high ceiling gives it plenty of space to get away from you and a vent through which it can easily escape.
Easy to Set Up: Most modern teepees can be set up in 15 minutes or less, even the massive ones, and there's none of that which-pole-goes-where nonsense that comes with the more complicated geodesic tents. You stake the base, pop up your center pole, stake your guy wires, and you're done!
Cheap: You get a lot of bang for your buck with a modern teepee. Poles are often the most expensive component of a commercial tent, and since most teepees only need one, it saves a bundle for the manufacturer, which gets passed on to you, the consumer.
Lightweight: Again, because of the lack of poles, you're looking at significantly less overall weight with a teepee. Even the very biggest ones weigh in at under 35 pounds, and some of the 2-people ultra-lightweight models are just a few pounds.
Teepee (Or Tipi) Tents: Features to Consider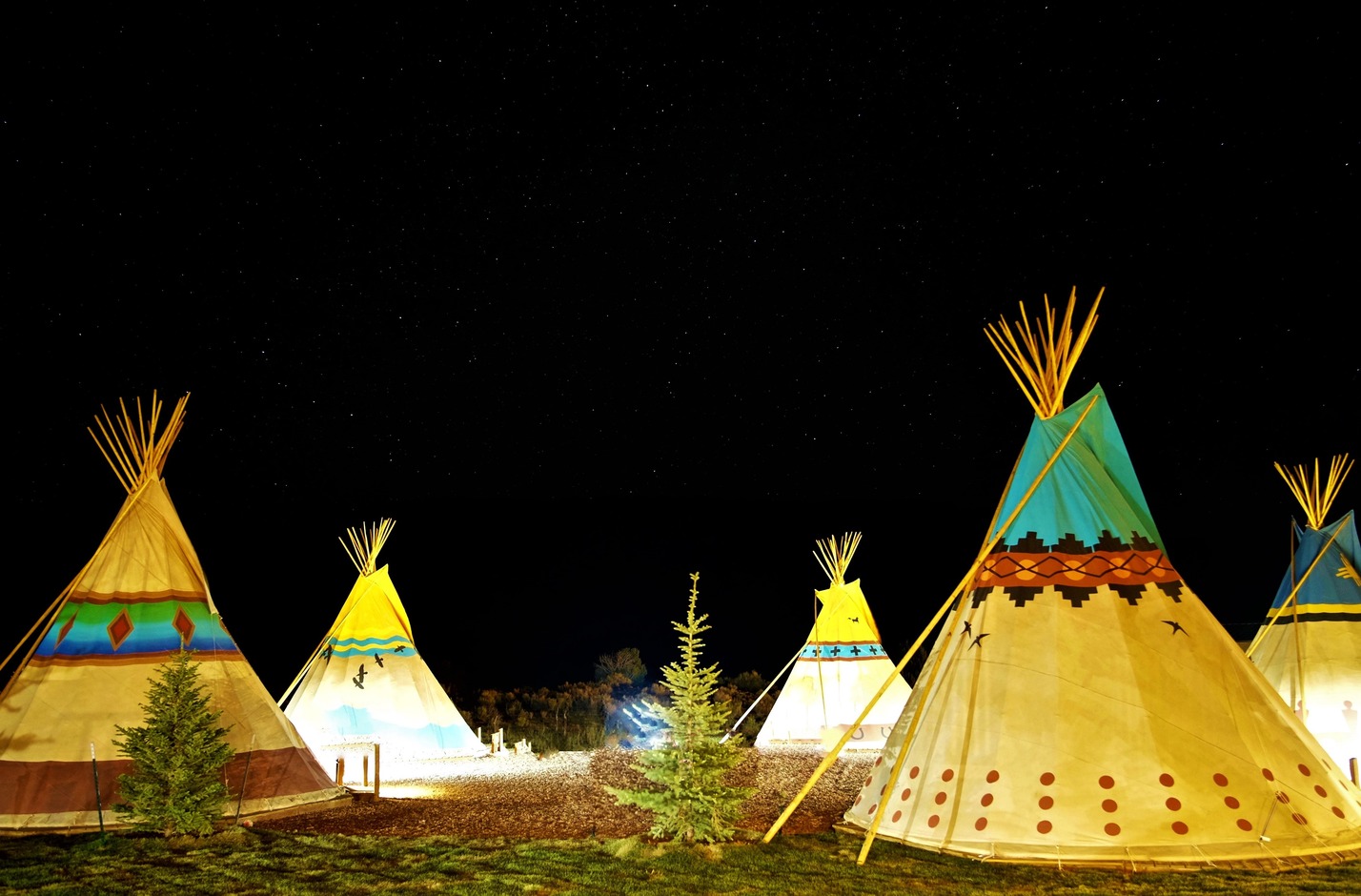 Aside from the basic standard features we used to evaluate the tents, these are some other factors that you might want to take into consideration, especially if this is your first tent-purchasing experience.
Modern tents are typically made of synthetic material, with polyester and polyurethane being the most common. Occasionally, you'll find tents made of canvas. Still, while we prefer natural fibers for our clothes when it comes to our tents, our preference is for the price, lightweight, and water-resistance of these synthetic materials. Canvas does have some benefits — it's super-durable, for one — but it's bulky, heavy, and expensive, both to purchase and to maintain.
For those reasons, canvas tents are getting rarer and rarer these days. However, if you want the traditional feel of a canvas teepee that looks like it could be from 200 years ago, the Dream House Pyramid Tent is your best bet.
The pole material for tents also varies in both weight and durability. We consider carbon fiber to be the best choice in general, as it is both extremely hard-wearing and very lightweight, but it's expensive. Out of the numerous tents we reviewed, only the Outbound teepee tent had a carbon fiber pole that came standard with its set-up. In contrast, the rest of the other tent manufacturers offered it separately as an add-on. Additionally, this pole is also available for purchase from third-party sellers as well at a meager price.
The second-best choice, according to us, is aluminum, which is similarly strong to carbon fiber but available at a wallet-friendlier price point. Steel is the third most common option, but while it is cheap and sturdy, it can be a bit heavy. Don't forget that if you're looking to keep things lightweight, finding your own wooden center pole in the woods can sometimes be an option!
Tents tend to be sized as though you're packing people in like sardines. If you're not camping with a whole ton of gear, a good rule of thumb is to buy a tent where the recommended number of people is one more than the number of people you have. So if it's you and three friends, you'll want a 5-person tent, minimum, or else you'll all be basically snuggled up together.
If you're planning on car camping (or camping at a music festival or somewhere you can tote stuff by wagon or caddy), go ahead and buy the biggest tent you can afford. If you need to fit people as well as suitcases or baby gear, or hiking gear, always go bigger. This is especially true with teepees, where just because the tent is gigantic doesn't mean it's challenging to set up.
Ventilation is an issue during summer months because you need to be able to create a cross-breeze to remove both heat and humidity so you don't bake during afternoon naps. Ideally, a tent of any kind needs to have a few ventilated windows that open without letting bugs in.
If you're planning on winter camping, and more specifically, if you're planning on using a heater inside your teepee, you also need to ensure that the ventilation system is set up to remove your smoke because smoke in an enclosed space can be lethal.
You're not going to make anyone jealous on Instagram if your teepee doesn't look good. Style is a matter of individual preference, but there's absolutely nothing wrong with choosing between a few good tents by selecting the one that best fits your personal aesthetic.
Various tent brands and designs offer different add-ons. For example, there are lots of glasses-wearers on our testing team, so we like having pouches where we can tuck them away safely for the night. We also like having our phones and e-readers up off the ground in pouches. Privacy curtains can be nice, and features like the covered vestibule can help keep mud outside of the tent. Interior hooks for hanging lights and doodads can be excellent.
Have a look at what features a tent offers and think a bit about how they might fit into your own camping style before making your purchase decision.
Conclusion
There's a reason teepees have been around forever. They're sturdy, reliable, and durable, and they offer surprisingly comfortable shelter when you're out in the wild. With all that in mind, it's no wonder that this style of tent is becoming increasingly popular at modern campsites. Also, compared to the regular standard tent, teepees look much cooler and are incredibly spacious.
But as with any purchase decision, it's essential to make sure you're looking at the right things. Style, size, material, ventilation, and of course, the price will all play a role in your purchase decision. If you're spending money on a tent, you want to make sure you're making the best possible use of your funds.
If you're just looking to dip a toe in the waters of teepee camping, a cheaper option like the Outbound Festival Tent can be a good way to try this tent style out. But if you are already sold on the benefits of a teepee, and you want a tent that's going to last you many camping trips in all kinds of weather, you may be better off spending the money on the OneTigris Rock Fortress.
If you're looking for a premium camping experience, you need a premium tent to go with it. In that case, the Kazoo might be the best option, with great features like high-quality outer fabric, inner mesh lining, and double doors that make using this tent a breeze. On the other hand, if you want to go backpacking and get the lightest tent possible without losing out on features, the OneTigris Iron Wall, with its double-layer construction and capacity to add a wood stove, is an excellent choice.
But maybe you just want to enjoy warm summer nights in the backyard with a tent that's fun to hang out in and gives you those historical teepee vibes. In that case, you can't do any better than the Dream House canvas tent, which provides kids with a great place to play and spend the night outside, but with all the comforts of home.
Alternatively, if you like to camp with a large group of people, the Tahoe Gear Bighorn XL may be a better option for you. Additionally, if you love bright colors and want something that's easily identifiable from the crowd, the Vidalido is an excellent choice!
In fact, as our Editor's Choice, the Vidalio Teepee Tent is the best all-around on this list. It combines quality and durability with good looks and excellent functionality to make a truly exceptional teepee tent. So if you're looking for a tent that excels in most fields, this is the way to go.
We've split our teepee tents into different categories so that you can decide what's the best tent for you based on how you intend to use it. Unfortunately, there are so many different options for teepee tents on the market that it can be hard to know which will suit you best. That's why we've tried to provide some info on the best use case for each of the tents on our list so you can make a more informed purchase decision.
It's also why we put every tent through such rigorous testing. So no matter what kind of teepee tent you're after, we're confident you can find something on this list that will suit your needs. As a result, whether you're looking for a backpacking tent, an ultralight backpacking tent, a backyard tent for glamping, the best tent for car camping, or the perfect teepee tent for beginners, you'll find something here.
Whatever teepee tent you choose, you'll soon come to appreciate the unique features this classic tent design has to offer. On your next camping experience, give a teepee a try and see why people throughout the world have embraced this style of temporary shelter. Who knows? You may never go back to using a regular tent again.