27 Images That Show Why Spring Can't Come Fast Enough
On the scale of 1 being the lowest to 100 inches of snow as the highest, how done are you with winter at this point? Just kidding. Hang on there dear friend! This crazy season is just about over and what's about to come will be worth the wait and dry skin. Springtime is coming and the best way to remind you about this colorful and warm future is through these photogasmic – and non-allergenic – shots.
Akdamar Island, Turkey
Tatra Mountains, Poland
Vancouver, Canada
Buren, The Netherlands
Mount Ranier National Park, Washington, USA
Val d'Orcia, Tuscany, Italy
Aso-Kuju National Park, Kyushu, Japan
Kyoto, Japan
Jeju Island, South Korea
Texas, USA
Sydney, Australia (September-November)
Sheffield Park, Sussex, UK
Central Park, New York City, USA
Fraser Valley, BC, Canada
Switzerland
Paris, France
Haunwanger Straße, Germany
Utah, USA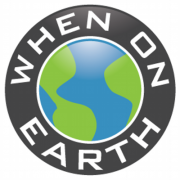 WOE Media
When On Earth Magazine is for people who love travel. We provide informative travel guides, tips, ideas and advice regarding places to see, things to do, what to taste, and much more for world travelers seeking their next dream vacation destination.