The 100 Terraced Garden Squares in Awaji Yumebutai, Japan
The Awaji Yumebutai is a lively yet peaceful work of art made by man and nature. The area where it stands was a mountain before that was half-removed to use as seafill for the artificial islands where the Kansai International Airport is now located. Designed by Tadao Ando, the whole structure shows how something destroyed can be brought back to life by blending in modern facilities with the green landscape.
But what's special in this place is its 100-terraced garden squares or the "Hyakudanen" that decorate the slope of the mountain. From the top, you can see the 100 4.5 sq. meter terraced flower beds colored by different sets of flowers fenced by pinwheels. If you look closely, you'd even see some flower beds with small wishing notes. You can either check it out by taking the elevator and start viewing the gardens from the top or just go bottom-up by using the stairs. Just make sure to visit every spring to view the colorful terraces in full bloom.
Besides the terraced garden squares, Awaji Yumebutai has the International Conference Center, the Westin Awaji Island, the Shell Garden, Kiseki no Hoshi Greenhouse and more.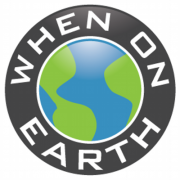 WOE Media
When On Earth Magazine is for people who love travel. We provide informative travel guides, tips, ideas and advice regarding places to see, things to do, what to taste, and much more for world travelers seeking their next dream vacation destination.