Y-40: The World's Deepest Swimming Pool is a Diving Mecca
Before reading on, just a note for non-swimmers: plunging in this pool is going to be reallly deep. But anyway, we've got a solution for that as always, so keep on reading. All of us like record-breakers right? And there's no way you can miss this opportunity.
In Italy, a record-breaking pool that is located in a regional natural park of the Euganean Hills has been a hub for swimmers, dare-devils and scuba divers in training. The pool is called Y-40 for this pool's depth takes you 40 meters underground. Guinness certified it as the world's deepest swimming pool for diving.
Designed by Architect Emanuele Boaretto and supported by the "Boaretto Group Hotel and Resort", the Y-40 measures 21m x 18m on the surface with 4300 cubic meters or 1,135,939 gallons of spa (thermal) water with a constant temperature of 32-34C. You can find it inside the complex of the 4-star Terme Millepini hotel. Its depth is a great use for training beginners and experts in scuba diving, and also for film and photography shoots. Diving enthusiasts can dive and swim without the need of wearing a wetsuit due to its controlled temperature.
Other than scuba diving, the Y-40 offers water activities such as aqua fitness, watsu (aquatic bodywork), hydro-kinesi therapy, and aqua activities for pregnant women and kids.
For the non-swimmers, you can walk through Y-40's transparent tunnel where you can see the divers. You can also head out and walk around the beautiful Euganean Hills.
The name Y-40 is inspired by mathematical symbols. "Y" is the ordinate axis of the Cartesian system and "-40" is for the pool's depth. If you want know more and book tickets, just visit www.y-40.com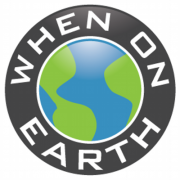 WOE Media
When On Earth Magazine is for people who love travel. We provide informative travel guides, tips, ideas and advice regarding places to see, things to do, what to taste, and much more for world travelers seeking their next dream vacation destination.