These Guys Will Show You How To Ski Snow-Free In a Forest

Skiing isn't possible without the snow-covered landscapes. Many will agree, but the guys in "Valhalla", a ski film made by Sweetgrass Productions, would shake their heads in disagreement. Watch them show you that skiing in snow-free sites like forests is awesomely possible.
In the film's "The Forest" segment, you'll see skiers like Zack Giffin and Eliel Hinder glide over the tree stumps, slide through the wet, mossy path and grind along the fallen tree trunks of Mt. Baker-Snoqualmie National Forest, just right next to Washington state's North Cascades range.
How come they could slide easily on those green fields in a summer? The answer: Melting snow. The team manually brought snow from a nearby glacier and shot the scenes right away as the snow melts, creating that perfect wet environment that's slick enough for skiing downhill. All were performed edit-free and it took them over 2 years to shoot this segment.
You can try doing this too without the hassle of bringing in your own snow. Just drop by the North Cascades range when its snow paths are beginning to melt away.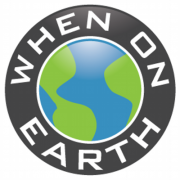 WOE Media
When On Earth Magazine is for people who love travel. We provide informative travel guides, tips, ideas and advice regarding places to see, things to do, what to taste, and much more for world travelers seeking their next dream vacation destination.