20 Best Places to Visit in California
Located along the West Coast of America and home to eight of the most populated cities in the country, California is a state with diverse geography and many places of interest. From the natural beauty of the landscape to the man-made attractions found around every turn, California thrives on tourism. Experiencing everything that this state has to offer can take a long time, but here are 20 of the best places to visit.
20. Catalina Island
For beautiful weather, breathtaking scenery and plenty of activities a trip to Catalina Island comes highly recommended. Check out the shipwrecks and reefs around the island via glass bottom boats or go for a scuba dive in the clear waters. For indoor activities, visit the Catalina Island museum where thousands of items and photographs of the islands rich history can be viewed.
19. Yosemite National Park
Yosemite National Park is one of the most visited parks in the country and with attractions like Glacier Point, Yosemite falls and the Half Dome it is no surprise. There are abundant opportunities for outdoor activities like biking, hiking and rafting while enjoying the great scenery. For a truly unique experience, try out the full-moon bike rides offered by the park.
18. Lake Tahoe
Lake Tahoe not only offers plenty of beautiful scenery, but plenty of diverse activities as well. Hikers will love the Sierra Nevada Mountain trails, while snowboarders can head to the slopes of Squaw Valley. For a more sedate experience ride the Heavenly Gondola or soak up some sun at Kings Beach. Golf courses and casinos can also be found in the area surrounding the lake.
17. Golden Gate Bridge
08. Legoland
You don't have to be a Lego fan to enjoy Legoland, but it certainly helps. The colorful bricks are definitely a big draw, but you'll also find a water park and aquarium. The resort features more than 60 rides, shows and attractions, so set aside a full day to experience everything it has to offer.
07. La Jolla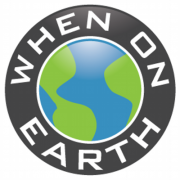 WOE Media
When On Earth Magazine is for people who love travel. We provide informative travel guides, tips, ideas and advice regarding places to see, things to do, what to taste, and much more for world travelers seeking their next dream vacation destination.