Weekend Web Finds: Travel Stuff No-nos, Real-life Central Perk Cafe and More
What's your plan this weekend? Whether you're staying in town or getting ready to fly to another country, the list of choices for adventure you can do is limitless. So to inspire you to start acting on that travel you've been craving for, here are the 10 things we've found in the web this week that you should check out.
1. Face-to-face with Crocodiles
A new experience awaits those who want to live dangerously for a few minutes by meeting crocodiles up-close in Cape Town, Africa. Know more about this snappy adventure here.
2. The World's 20 Oldest Cities
Telegraph listed down the 20 oldest cities in the world. Check the list here and see the cities that'll take you back to the old times.
3. Travel Photography in Morocco
Morocco is stunning and these photos will surely give justice on the real scene that your eyes can capture in this country.
4. Bulgaria's Abandoned Communist Mecca
The House of the Bulgarian Communist Party was once the nation's pride and glory. But after communism collapsed, the building was left and stays still through the times. See what Buzludzha has become here.
5. Real-life Central Perk Cafe
For the fans of the Friends television show, Warner Bros and Eight O'Clock Coffee created a real-life Central Perk pop-up cafe to celebrate the 20th anniversary of the show's premiere. Excited? Know more here.
6. Best Breakfast Restaurants in the U.S.
Want a killer breakfast? Why not try the cafes and restaurants listed on Travel+Leisure's Best Breakfast Restaurants in the U.S. and fill your mornings (or even evenings) with the most-amazing pancakes, omelettes, and other breakfast munchies.
7. Stuff You Should Never Take on a Trip
That other suitcase — check. A pillow — check. A guitar for boring times — check. Do you think you're all well-packed? Sorry, you've failed. Check this article first to know what you've been doing wrong before going on a trip.
8. How to Ask Your Boss to Work Remotely While Traveling the World
So you think you can bring your work with you while traveling the world. That surely is possible, but you'd agree that asking your boss about it is the hardest part. What do you do? Read this article and you might want to give it a try.
9. Dealing with Travel Disappointments
Expectations often don't meet reality, and the same goes also when traveling. Frequent travelers have got their memorable travel disappointments in their lives and A Journey of Wonders had his 5 worst experiences. Know what these are here.
10. School Meals Around the World
Wonder what the kids in other countries eat for lunch in school? Here's an infographic about what school meals from around the world look like.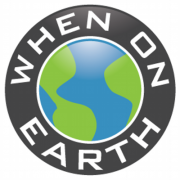 WOE Media
When On Earth Magazine is for people who love travel. We provide informative travel guides, tips, ideas and advice regarding places to see, things to do, what to taste, and much more for world travelers seeking their next dream vacation destination.