Learn Wilderness Awareness and Survival Skills At Maine Primitive Skills School
Building fire, hunting food, finding shelter, and staying safe from large predators are the basic skills that you need in order to stay alive in the wilderness. The question is — do you have these skills? No one wants to get into the jungle just to get lost, but no one knows what could happen during camping and hiking trips. That's why there are training centers like the Maine Primitive Skills School to teach you how to survive in these unexpected events.
Maine Primitive Skills School offers practical courses in wilderness survival, awareness, foraging, scout, tracking and even philosophy. Attending such classes won't be a waste of time and money as these practical skills can be used not just when you're lost in the wilderness, but even in other occasions like camping. These classes are also helpful in case of calamities when there's an outage, stores are unavailable, and your last resort is to search for food in the woods.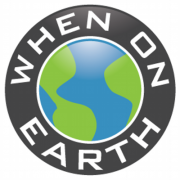 WOE Media
When On Earth Magazine is for people who love travel. We provide informative travel guides, tips, ideas and advice regarding places to see, things to do, what to taste, and much more for world travelers seeking their next dream vacation destination.