Frying Pan Lake is one of the largest hot springs in the world.
It is actually at the top spot beating all the other most significant must-see hot springs around the world like the Boiling Lake in Dominica, Lesser Antilles, Glenwood Springs in Colorado, and the Grand Prismatic Spring in Yellowstone National Park.
No one can deny how smoking hot this lake is, and the name just tells you immediately what to expect when you see it.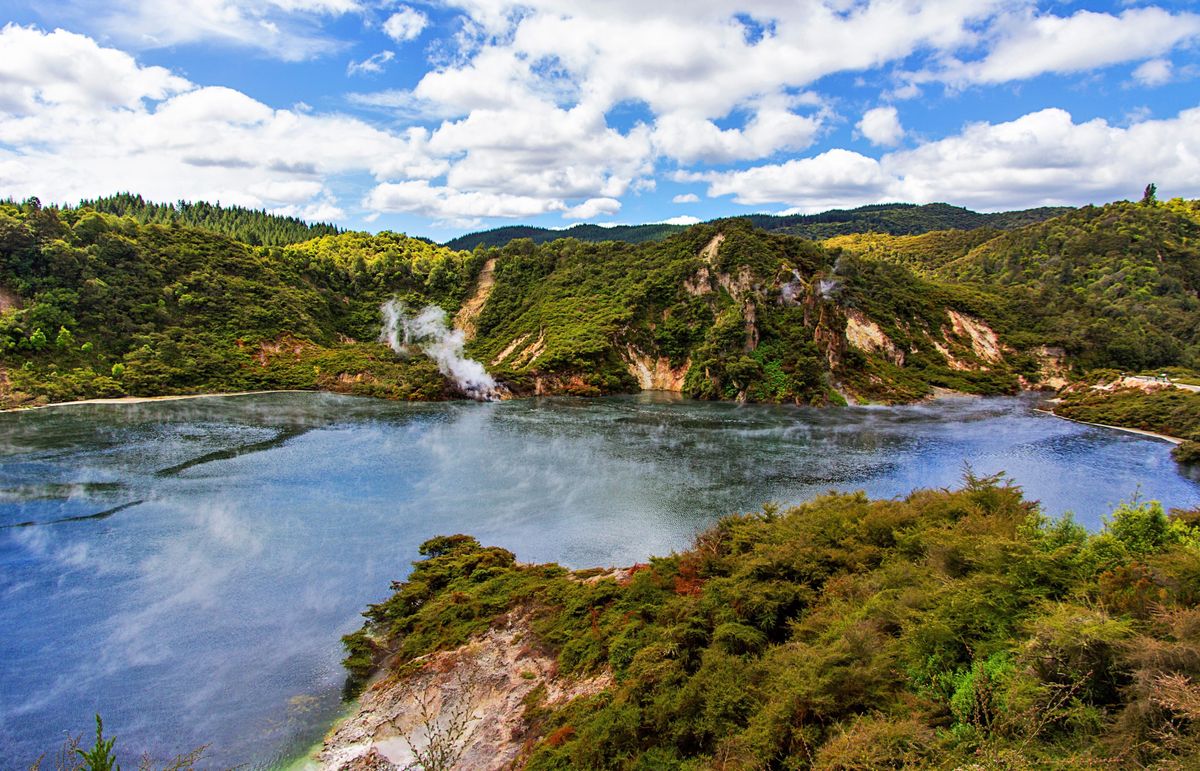 The Frying Pan Lake is located at the Waimangu Volcanic Rift Valley in Rotorua, New Zealand, which is known to be the youngest geothermal system in the world. It occupies 38,000 square meters as a part of a volcanic crater with a flat floor that is 6 meters deep and vents that could go deep up to 20 meters.
Read more: 10 Awesome Hot Springs in Europe You Should Visit
Numerous acid springs feed the lake, which makes it continue to be dangerously boiling hot with an average temperature of between 45 and 55°C. So sorry, guys, you can't relax and dip your toes in here.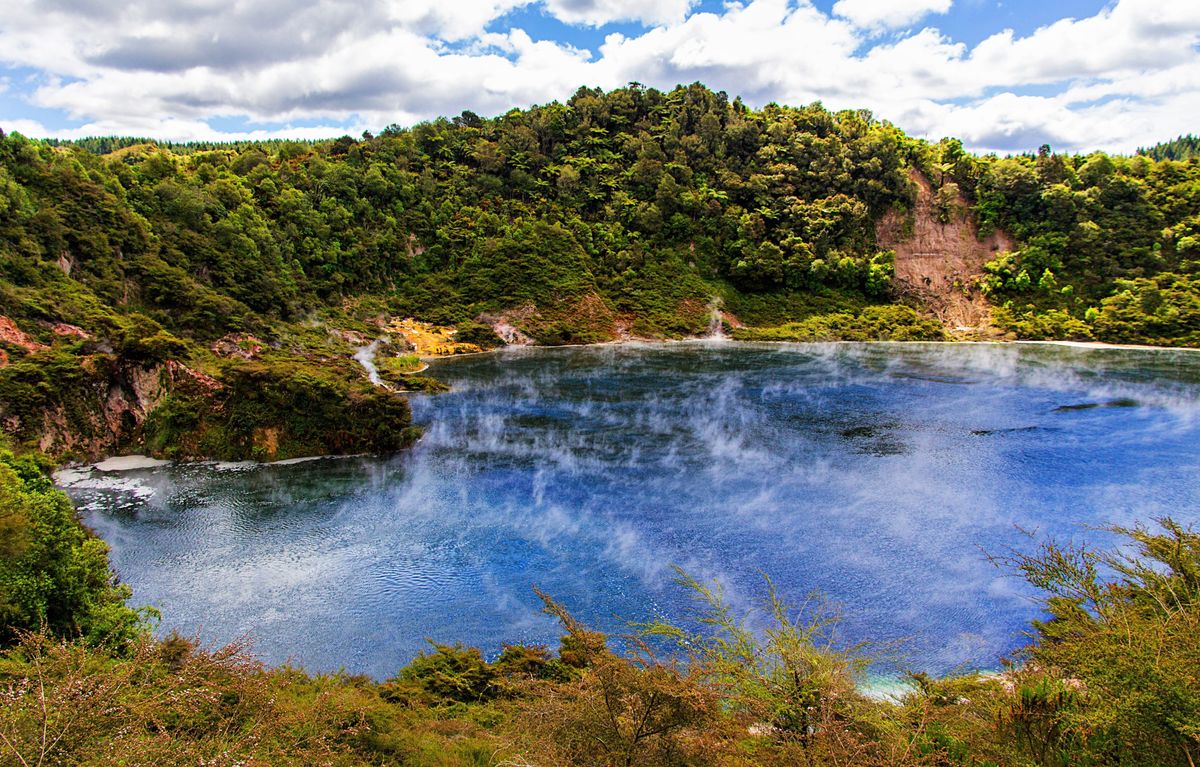 In 1886, Mount Tarawera erupted, claiming the record as New Zealand's largest volcanic eruption, which brought great damage and killed hundreds of people.
It also had created a vast crater which was later on filled by acid springs. Finally, after 130 years, the world got a newly-formed hot spring that famously sits boiling in New Zealand — the Frying Pan Lake.
Read more: Lake Hillier – The Pink Lake Hillier of Australia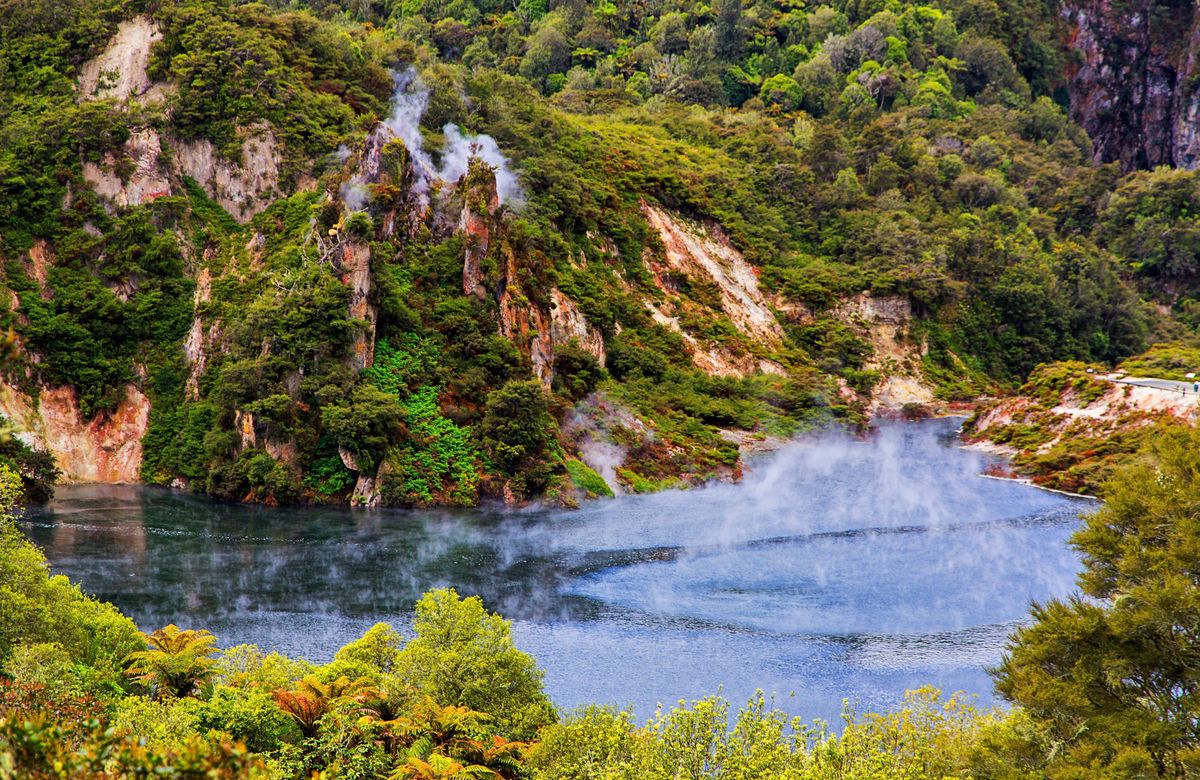 But just like a pan on top of a lit stove, the Frying Pan Lake keeps its boiling-looking state and continues to release off steam and various gases with the help of the magma just somewhere near its flat floor.
Besides the steam and gases, which are mainly carbon dioxide and hydrogen sulfide coming off, you'll also easily notice the natural chimney at the side of the lake.
The lake's water has an average PH of 3.5 which means it is acidic and unsafe for consumption. So don't you dare try making several quick cups of hot chocolate using this water!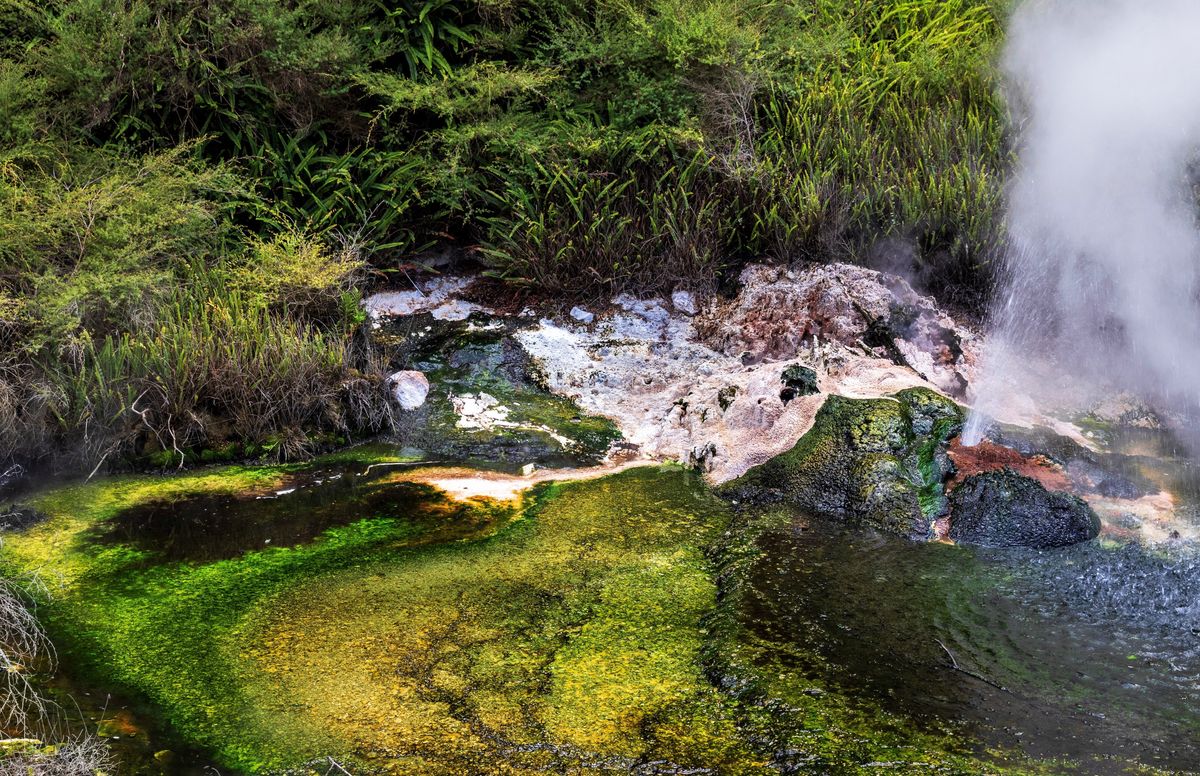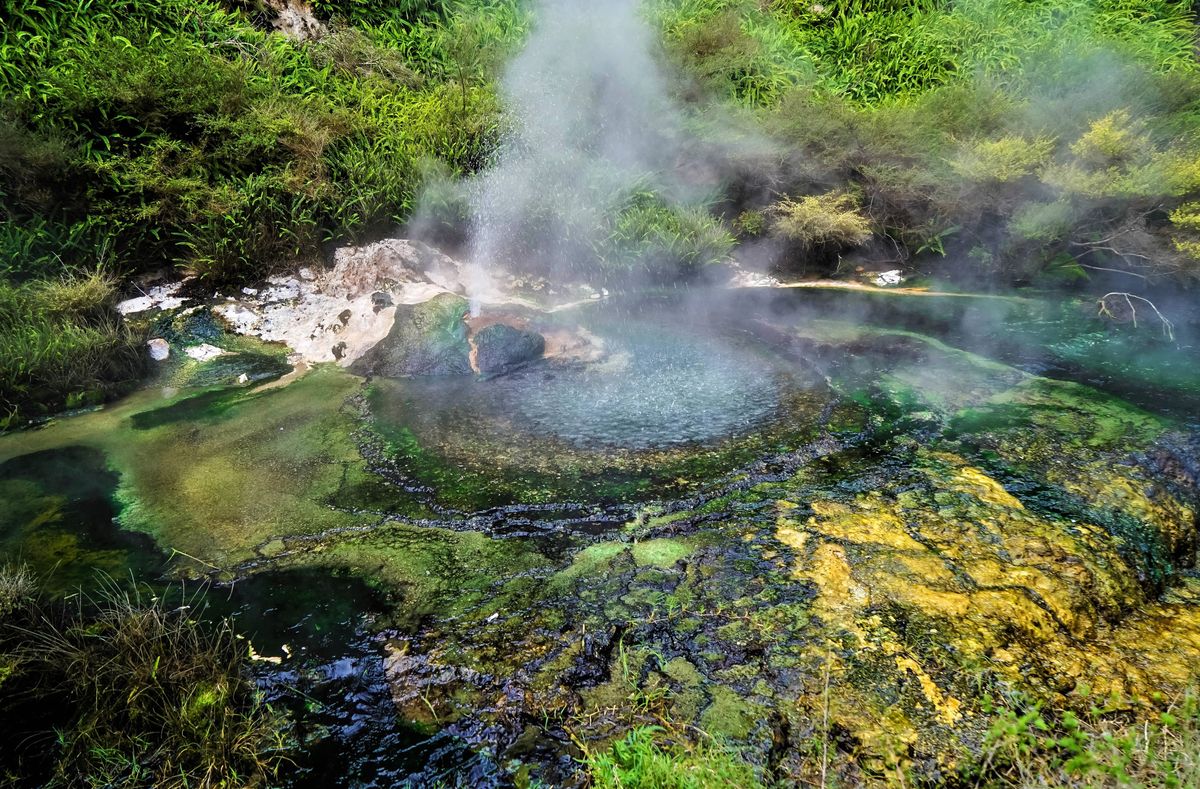 Blue or green algae can be found growing at the sides of the lake. These produce keratin seen as an orange tint in the water to protect themselves from the UV light.
Other than that, the Frying Pan Lake is home to a range of thermophiles like bacteria that survive in unbelievably hot settings. Other thermophiles include the single-celled archaea. However, most of the lifeforms living in this lake are believed to have lived the earliest on Earth.
Read more: The 10 Largest Lakes in the World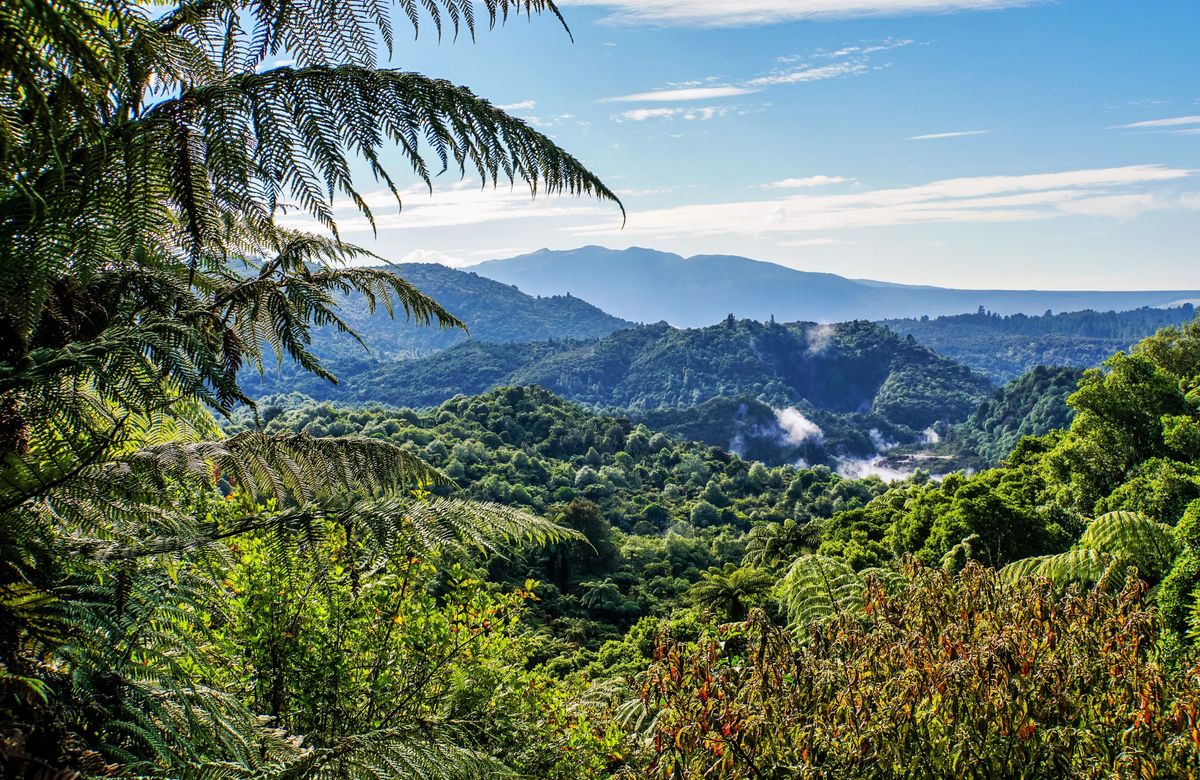 Not only the Frying Pan Lake, but you'll also definitely enjoy the other sites that are offered by the beautiful Waimangu. You can also visit the Emerald Pools, Warbrick Terrace, or the other steaming Inferno Crater, which has a temperature that can go up to 74°C.
Read more: 31 Incredible Crater Lakes of the World
For those who want to see the Frying Pan Lake together with the other spots in Waimangu, you can enjoy its self-guided nature walks as you witness the amazing landscape with the geysers, lakes, volcanic craters, birdlife, plants, and more.
You can just follow the crater walkways, go on a hike, or take a cruise at Lake Rotomahana, where you can watch great thermal activity right at this lake's shores. Your day will definitely be filled with a hot yet breathtaking adventure.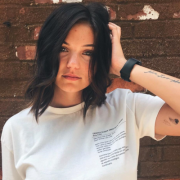 Natalie Wynn
Natalie is a freelance travel writer born in Belgium and living in the USA. She has traveled to 40-plus countries and lived on four continents. She loves experiencing new places, soaking up their art, food, and culture. When she's not writing, Natalie is probably reading, gaming or sipping a mojito at a local bar and planning her next trip.