Bivacco Gervasutti: A Futuristic Hostel Atop the Alps
Three thousand kilometers up the east face of the Grandes Jorasses sits a futuristic hostel in the form of a bright red tube waiting to welcome exhausted mountain climbers hankering for a warm night's rest.
The Bivacco Gervasutti could be the best part of an Alpine climber's day. It's a high-tech modular survival unit designed to withstand the harsh environment of the Alpine rockies. It includes a sleeping module with 12 wooden bunk beds, a sanitary module with a biological toilet, and a living module with a kitchenette and a commanding view of the Freboudze glacier. These modules can be detached and rearranged so that the Bivacco can be expanded over time.
This ultramodern fibreglass cabin is also equipped with a weather monitoring device, security cameras, and emergency rescue and logistics HQ communication devices. It is powered by photovoltaic panels that produce 2.5 KwH of solar energy. It's also fully internet-connected.
Designers at LEAPfactory was commissioned by CAI Torino (the Italian Alpine Club) to create the Bivacco Gervasutti with their company's dedication to producing eco-friendly modular houses in hostile conditions. The Bivacco was pre-fabricated in their firm in Torino and was transferred via helicopter atop the Italian rockies.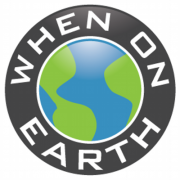 WOE Media
When On Earth Magazine is for people who love travel. We provide informative travel guides, tips, ideas and advice regarding places to see, things to do, what to taste, and much more for world travelers seeking their next dream vacation destination.