Watch Real Live Mermaids in Weeki Wachee Springs, Florida
Who says mermaids don't exist?
Visit the Weeki Wachee Spring in Florida, USA, where you can find them swimming freely in the clear spring basin for all the world to see. But don't get me wrong, these mermaids are made, not born. And it takes intense, rigorous training to become a full-fledged mermaid.
It started out in 1947 when former US Navy man Newton Perry began venturing on a unique business idea in the small desolate town of Weeki Wachee. He experimented on a special method of underwater breathing using air hoses connected to an air compressor.
With his new invention, he taught a group of pretty girls to swim and smile up to 20 feet underneath the surface. These were the first mermaids, and they turned their sleepy town into the World's Only City of Live Mermaids.
Becoming a mermaid is no joke. Mermaid applicants come from all over the world, as far as Tokyo, but only a few highly qualified girls are taken in. Even a fewer number last.
Imagine having to do perfect underwater ballet with 2 legs bound together by a 7 kg fishtail while lip-syncing for a 30-45 minute performance 3 times a day, 7 days a week—all without even showing a flinch of discomfort during the underwater show.
To add to their demise, being a mermaid doesn't earn much, and some girls have to take a second job just to get by. Being a mermaid means nothing less than a love for life in deep waters.
You can visit the Weeki Wachee mermaids at the crossroads of US 19 and State Road 50 in Weeki Wachee, Florida.
[su_note note_color="#fafddf" text_color="#000000″ radius="0″]
Related Topics You May Be Interested to Read: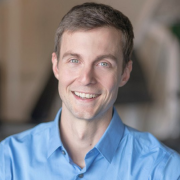 Ethan Allen
Ethan started traveling with his family at the age of 10 and has since visited dozens of countries on six continents. He loves discovering new destinations, predicting trends, and turning amazing travel experiences into inspiring stories.