See the Amazing Places That Inspired 22 Disney Animated Movies
Are you a Disney addict and ever wondered if you could ever magically teleport into their world? Disneyland isn't what we're going to talk about. It's going to be all about the places that made it into the sketchbooks of the creatives behind every Disney animation.
These illustrations later became the backdrops that completed every classic Disney animation – from 2D to 3D – loved by all ages. Some settings were made by drawing inspiration from different real-life locations and combining them into a whole new fictional town; while some were entirely based on specific locations.
Find out the real-life places that inspired your favorite Disney animated movies:
1. Little Mermaid
Prince Eric's Castle // Château de Chillon, Veytaux, Switzerland
Château de Chillon is an authentic medieval site where you won't only be amazed by the castle itself, but also by its spot along the shore of Lake Geneva, which completes the breathtaking panorama.
Its beauty captivated Romantic intellectuals including the famous English poet, Lord Byron, who even vandalized a wall inside the castle by scratching his name on it. The castle is made up of four small courtyards, more than 40 rooms with impressive interiors, and a dungeon for prisoners.
2. Snow White
The Queen's Castle // Alcázar de Segovia, Segovia, Spain
Spain's most popular castle, El Alcazar de Segovia, is a fortress inspired by the Islamic influences brought to Spain. The name itself, "Alcazar" came from the Arabic word "Al'qasr", meaning fortress.
The first building of the castle was built upon a large rock promontory in the 1200s and its last major additions were done in 1587. The Alcazar de Segovia has two main courtyards with twelve Gothic-Romanesque-Moorish rooms open for visitors.
3. Cinderella
Cinderella's Castle //  Neuschwanstein Castle, Schwangau, Germany
Neuschwanstein Castle was Ludwig II's private abode that turned into a must-visit tourist spot after his death. Located in Bavaria, the "fairytale-like" castle was built as a tribute to Richard Wagner, Ludwig II's favorite composer.
Moreover, the castle boasted its state of the art technology during medieval times with advances like toilets with an automatic flushing system and an air heating system for the whole castle. Neuschwanstein castle is just right above Hohenschwangau valley that'll provide you a sight of its magnificent landscapes.
4. Sleeping Beauty
Forest // New Forest, Hampshire, England, United Kingdom
The New Forest is a mosaic of ancient and ornamental woodland, open heather-covered heaths, rivers and valley mires, a coastline of mudflats and saltmarshes, and pretty historic villages.
It is also believed to have the highest concentration of ancient trees in Western Europe. Moreover, there are selections of activities to do around the park that include tours, family cycling, and horse riding.
5. Beauty and the Beast
Village // Alsace, France
Alsace is the Germanic region of France which lies on the west bank of the river Rhine between the Rhine and the Vosges mountains. It is surrounded by Germany on the north and east, France on the west, and Switzerland on the south.
The region is known for its villages of brightly-painted steep-roofed half-timbered houses which show Germany's huge influence despite being located in France.
The Black Forest // Black Forest (Schwarzwald), Germany
Germany's biggest natural park, the Black Forest, is complete with two unspoiled natural parks and mountain peaks always ready to give visitors the best breathtaking sights around the forest including a glimpse of eastern France.
It is located in the state of Baden-Württemberg in southwestern Germany and it got its name based on the phrase "Silva Nigra" which means dark, murky forest. The Romans had given this title because it was an almost impenetrable, thick, and scary forest.
6. Alladin
Aladdin Sultan's Palace // Taj Mahal, Uttar Pradesh, India
The Taj Mahal is an Indo-Islamic architectural work located on the right bank of the Yamuna River in northern India.
The white marble mausoleum was built by Mughal Emperor Shah Jahan in memory of his wife Mumtaz Mahal. The construction started in 1632 and completed in 1648 with Ustad-Ahmad Lahori as the main architect.
7. Lion King
Rafiki's Ancient Tree // Baobab tree, Africa
Baobab trees are often found in the savannas of Africa and India mostly around the equator. These trees can go up to 25 meters tall and can live for a thousand years. It is known for its odd look as it stands leafless with its branches pointing skyward like it just flipped upside down leaving its roots up in the air.
If you want to find a special baobab tree, you can go to Limpopo, South Africa to see the world's oldest and biggest baobab tree – with a pub inside.
Lion's Mount // Mount Kilimanjaro, Tanzania
Mount Kilimanjaro is known to be Africa's highest peak, the tallest free-standing mountain in the world with an elevation of around 900 meters to 5,895 meters. It is one of the world's most accessible high summits. It's best to visit the mountain during the clearest and warmest conditions from December to February.
8. The Princess and the Frog
Town of Tiana // New Orleans, Louisiana, USA
New Orleans is a major US port and the largest city and metropolitan area of Louisiana. It is located in southeastern Louisiana, right at the Mississippi River. The city is known for it's distinct French and Spanish Creole architecture, jazz music, and the well-known Mardi Gras.
Bayou // Bayou of New Orleans, Louisiana
New Orleans is a low-lying island mainly surrounded by swampland. Besides the festivals and music, New Orleans' swamps are also included as main attractions in the city. The beautiful swampland is inhabited by a long list of plant life together with wildlife.
9. Tangled
Royal Palace // Mont Saint-Michel, Normandy, France
Mont Saint-Michel is one of Europe's major pilgrimage destinations loved for its enchanting setting. It's like magic to see a rocky islet formed into a world of its own with a Gothic-style Benedictine abbey atop the mount surrounded by buildings that now serve as museums, hotels, restaurants, and boutiques for tourists. Mont Saint-Michel was built between the 11th and 16th centuries at the bay between Normandy and Brittany.
10. Wreck-it-Ralph
Grand Central Station // Grand Central Terminal, New York City, USA
The Grand Central Terminal is a famous NYC landmark in Midtown Manhattan. The terminal that's often called as "Grand Central Station" is located on the 42nd St. and Park Ave, serving nearly 200,000 NYC commuters every day which makes it one of the busiest train stations in the world.
Its art statues, huge astronomical mural, shops, and restaurants won't leave you bored in this beautiful and historical landmark.
11. Finding Nemo
Sherman Street Wallaby 42 Sidney // Sydney Harbor, Australia
The usual postcard you get from Sydney is this landscape featuring the Sydney Opera House, the Sydney Harbour Bridge, and the yachts and ferries sailing on blue waters.
This sight can be entirely found at the Sydney Harbour and this natural playground is a favorite among locals and visitors. You can travel around Sydney Harbour by ferry or you can go sailing, swimming, diving, and walking around its foreshore.
12. Up
Paradise Falls // Angel Falls, Venezuela
Angel Falls is the highest waterfall in the world with a height of 979 meters – 15 times higher than Niagara Falls. The water comes from the Churum river hovering the edge of the "Auyantepuy" table mountain, the largest Tepuy (table mountain) in Canaima, Venezuela.
13. Brave
DunBroch Castle // Dunnottar Castle, Scotland, United Kingdom
The Dunnottar Castle is a beautiful medieval fortress built on a rocky headland surrounded by almost sheer cliffs on three sides on the north-east coast of Scotland, about 3 kilometers south of Stonehaven.
It has been burned, rebuilt, and burned again, so the only surviving buildings are from the 15th and 16th centuries. The ruins can be accessed via a steep 800-meter footpath from a car park on the coastal road, or via a 3-kilometer cliff-top path from Stonehaven.
14. Frozen
Arendelle // Nærøyfjord, Aurland, Norway
Nærøyfjord is Norway's longest and deepest fjord with a distance of approximately 17 meters long and depth that varies between 10 and 500 meters.
Not only that, but it's also one of the narrowest fjords in Europe with only 250 meters wide at the narrowest and more than one kilometer at the widest.  See Nærøyfjord's steep mountains up to a height of 1800 meters, waterfalls, and a landscape that's worth a thousand pictures.
Arendelle Chapel // St. Olaf's Stave Church, Balestrand, Norway
Yes! Olaf isn't just the name of a snowman but also the name of a saint and a stave church in Norway.
The church was erected in memory of Margaret Sophie Green Kvikne – a vicar's daughter from Yorkshire, England – who was never comfortable with the Lutheran rituals in Norwegian churches. Thus, an Anglican church was built under the spiritual administration of the Bishop of Gibraltar.
Inside Arendelle Castle // St. Olaf's Stave Church, Balestrand, Norway
Arendelle Castle // Akershus Fortress, Oslo, Norway
The medieval Akershus Fortress is a castle strategically built at the end of the headland to protect Oslo, Norway after the Norwegian nobleman, Earl Alv Erlingsson of Sarpsborg's earlier attack on Oslo. The fortress only surrendered without combat to Nazi Germany in 1940 but was liberated later on May 11, 1945.
Arendelle Village // Sognefjord, Sogn Og Fjordane, Norway
Sognefjord is the largest fjord in Norway and the third longest in the world measuring 205 kilometers long. The first two longest fjords in the list, Scoresby Sund and Greely Fiord, are often ice-covered which makes Sognefjord the longest when it comes to the list of open (ice-free) fjords in the world.
15. Mulan
Emperor's Palace // Imperial City, Beijing, China
The Imperial City in Beijing is a collection of gardens, shrines, and other service areas between the Forbidden City and the Inner City of ancient Beijing.
It is surrounded by a wall and accessed through six gates. It includes historical places like the Forbidden City, Tiananmen, Zhongnanhai, Beihai Park, Zhongshan Park, Jingshan, Imperial Ancestral Temple, and Xiancantan.
16. Hunchback of Notre Dame
Cathedral // Notre Dame Cathedral, Paris, France
Notre-Dame de Paris is a historic Catholic cathedral on the eastern half of the Île de la Cité in the fourth arrondissement of Paris, France. The most popular monument in Paris (beating the Eiffel Tower with 13 million visitors each year) is an important example of French Gothic architecture, sculpture and stained glass.
17. Lilo and Stitch
Empty Backdrop // Kauai, Hawaii, USA
The "Garden Isle" Kauai is Hawaii's fourth largest island. It's also the oldest island located at the northernmost boasting numerous wonders like tropical rainforests, green mountains, jagged cliffs, rivers, and waterfalls. Kauai is a destination for the outdoor thrill-seekers who want to try ziplining above its emerald valleys, kayaking, snorkeling, and hiking.
18. Peter Pan
Streets // Bloomsbury, London, England, UK
Bloomsbury is an upmarket residential area of London where you can visit places like the British Museum, the British Library, the campus of University College London, and The School of Oriental and African Studies.
19. Bambi
Forest // Hunt Trail in Baxter State Park, Northeast Piscataquis, Maine, USA
The Hunt Trail also known as the Appalachian Trail is a popular trail that takes you to the summit of Mount Katahdin. While hiking to your destination, you'll be able to view magnificent sights such as the picturesque Katahdin Stream Falls, the Boulders of Hunt Spur, and the traverse of the Tableland.
20. Cars
Cozy Cone Motel // Wigwam Motel, Holbrook, Arizona, USA
The Wigwam Motel is a motel chain in the United States with unique-looking rooms in the form of tipis. These were built during the 1930s and the 1940s having seven different locations but later on, it was only left with three surviving motels: in Holbrook, Arizona; on the city boundary between Rialto and San Bernardino, California; and in Cave City, Kentucky. All three surviving motels are listed on the National Register of Historic Places.
21. Atlantis: The Lost Empire
Atlantic // Angkor Wat, Siem Reap, Cambodia
Located about six kilometers north of Siem Reap, south of Angkor Thorn, Angkor Wat is an architectural masterpiece that was built in the first half of the 12th century. This is known as the largest monument of the Angkor group occupying a rectangular area of about 208 hectares.
Angkor Wat has a 200-meter wide moat where you can find the long sandstone causeway that'll lead you the way to the monument. It was a funerary temple for King Suryavarman II and symbolically, it is a miniature replica of the universe in stone.
22. The Emperor's New Groove
Kuzco's Empire // Machu Picchu, Peru
The amazing creation of the Inca Empire in the middle of a tropical mountain forest, the Machu Picchu, is an ancient site made up of giant walls, hundreds of stone structures, and agricultural terraces.
It is set on the eastern slopes of the Andes, 2000 feet above the rumbling Urubamba river. The small city contained palaces, baths, temples, storage room, and some 150 houses – all carved from gray granite.
An all-Disney-inspired trip anyone?
[su_note note_color="#fafddf" text_color="#000000″ radius="0″]
Related Topics You May Be Interested to Read: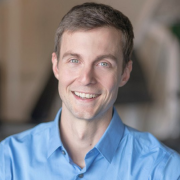 Ethan Allen
Ethan started traveling with his family at the age of 10 and has since visited dozens of countries on six continents. He loves discovering new destinations, predicting trends, and turning amazing travel experiences into inspiring stories.