9 Travel Photoshops We Totally Fell For
It turns out that not every photograph on the internet is 100% legit. Tricksters armed with nimble Photoshop skills are lurking behind all corners of the internet, quietly waiting for their Patient Zero to infect the rest of us with the single click of a Share button and a convincing headline.
We recently wrote about the 43 places on Earth that are so amazing they could've easily been figments of our imagination; well these next places actually are. Here's some of the photoshopped destinations that made us say "cool", but in the end didn't pass a simple background check.
1. Wow…moon AND crescent islands next to each other. What are the chances…
…apparently not that high. The crescent-shaped Molokini Island does make for a popular diving destination, but alas there's no star.
2. We guess it's not that surprising that the North Koreans never managed to finish building the Ryugyong Hotel….
….oh no, wait.
3. If you've ever seen the Venitian Lagoon frozen over…
…you'll know that it doesn't look like that. Here's how it looked when Venice's lagoon got some ice cover in the winter of 2012.
4. We would love to visit the Forgotten Temple of Lysistrata…
…if only it was real.
5. The Castle House Island in Dublin, Ireland…
….sure looks a lot like Vietnam
6. The Costa Rican Sky Wave….
….unfortunately remains a sexual move so filthy we can't show it on this family friendly site.
7. We had our tickets booked to see the Ngyen Khag Taktsang Monastery in Bhutan…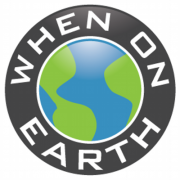 WOE Media
When On Earth Magazine is for people who love travel. We provide informative travel guides, tips, ideas and advice regarding places to see, things to do, what to taste, and much more for world travelers seeking their next dream vacation destination.