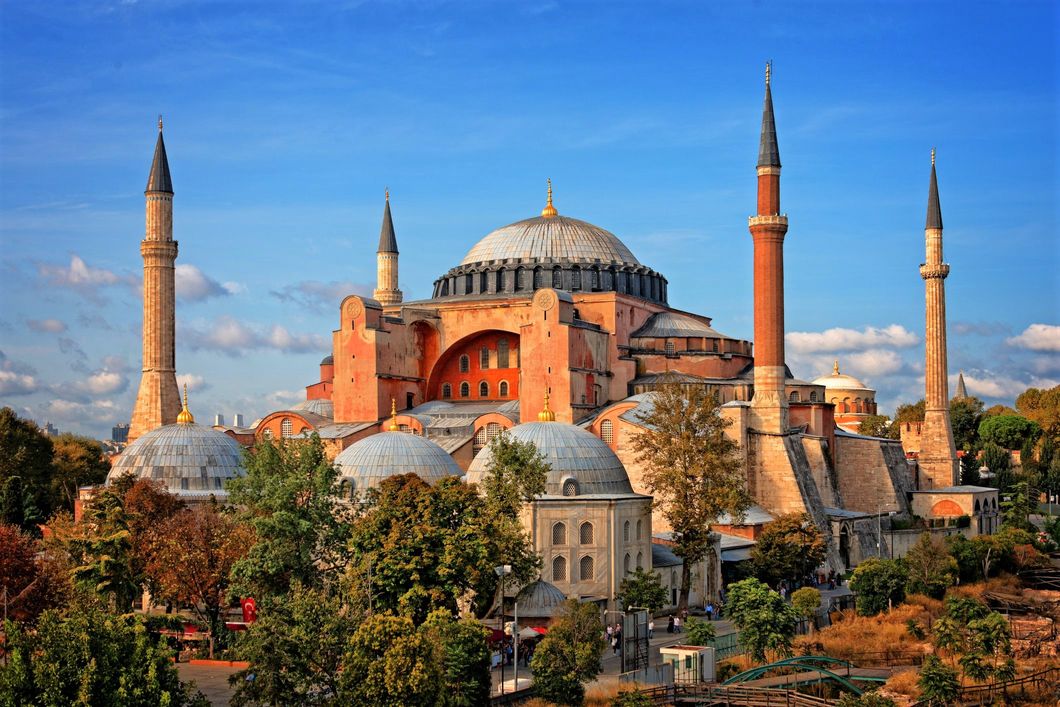 Religion is one of the oldest institutions, which still has a great influence on the lives of modern people. Many religious sites are there across the world, which attracts the attention of thousands of visitors – both believers and non-believers. These astounding structures will not only inspire and amaze you but will also bring the peace of your mind.
Check out 10 awe-inspiring religious sites around the world:
Nepal is dotted with many religious spots and structures but Boudhanath is a special site because of being one of the largest stupas in the world. Located nearly 11 km from the northeastern outskirts of Kathmandu, it is a sacred place where Tibetan Buddhists from all over the world make the pilgrimage.
The stupa is located on an ancient trade route from Tibet. For many centuries, the Tibetan merchants used it for taking rest and offering prayers. Surrounded by 50 Buddhist monasteries and crowned by four sets of peaceful yet watching eyes, the stupa is said to sepulcher the remains of Kassapa Buddha.
Cattedrale di Santa Maria del Fiore, Italy
The Cattedrale di Santa Maria del Fiore is the main church of Florence and one of the largest churches of Italy. Three parts of it are preserved as a UNESCO World Heritage Site. The gothic-renaissance church offers an amazing experience to art and architecture lovers.
The hypnotically beautiful polychrome marble panels in the exterior with different shades of pink and green features Emilio De Fabris' Gothic Revival façade in the 19th century.
If you have a bucket list, you should include Angkor Wat in it. The mighty temple complex in Cambodia is the world's largest religious monument.
Built in the early 12th century by the Khmer King Suryavarman II, the temple features the high classical style of Khmer architecture. It was a Hindu temple at first and converted to a Buddhist one later. The temple is also significant as it was dedicated to Vishnu, breaking from the previous kings' Shaiva tradition.
You won't realize the beauty of Angkor Wat until you immerse yourself in the mystery of 900-year old temples, enormous stone faces, and the enigmatic surrounding jungles.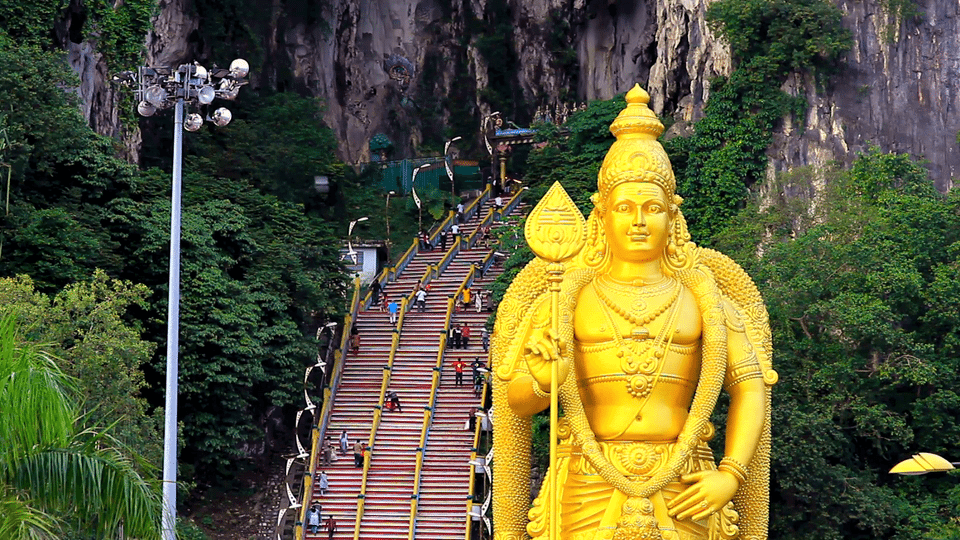 Being one of the most amazing sights in Asia, Batu Caves attract millions of tourists each year. Located in Kuala Lumpur, it has a special appeal to Hindus as it houses a tall statue of Hindu deity Murugan, who is known as Kartikeya and six other names in India.
The caves are made of massive limestone where you will find many beautiful shrines. It is also a safe habitat of macaque monkeys, who are often seen snatching food from unsuspecting tourists.
It is quite hard to find peace and tranquility in a busy city like New Delhi. However, it is not impossible to find spirituality if you want. The stunning Lotus Temple, which is the home of the Baha'i faith, is a serene oasis surrounded by peaceful gardens.
A large interior space of the Mother Temple is reserved for meditation where people of all religions and classes are allowed to access. Some of the architectural elements used in the temple, which looks like a lotus, are specified in Baha'i scripture. Completed in 1986, it has won numerous architectural awards for its unique shape and structure.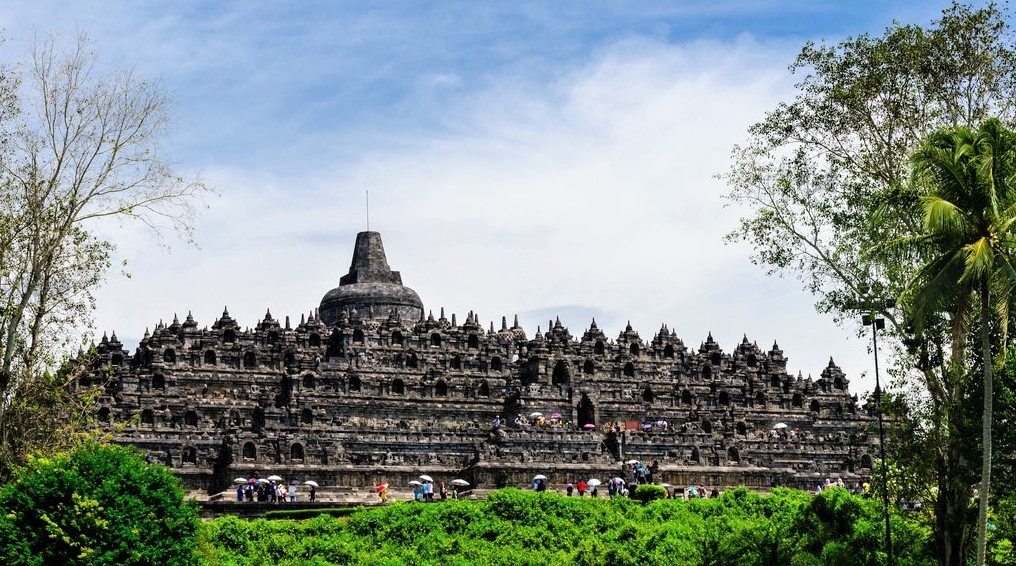 Many Buddhist religious sites can be found in Asia and Indonesia's Borobudur is a marvel of Buddhist architecture. Built in the 8th century, the structure was rediscovered in the 19th century, as it was lost in the jungle.
Three circular platforms are seated on six square platforms, all of which are decorated with carved friezes. The top platform holds the main dome made of two million cubic feet of stone. The structure displays images about the Buddha's life stories and the law of Karma. You will also see five hundred Buddha statues in the alcoves and three stupas at the summit, which once held relics.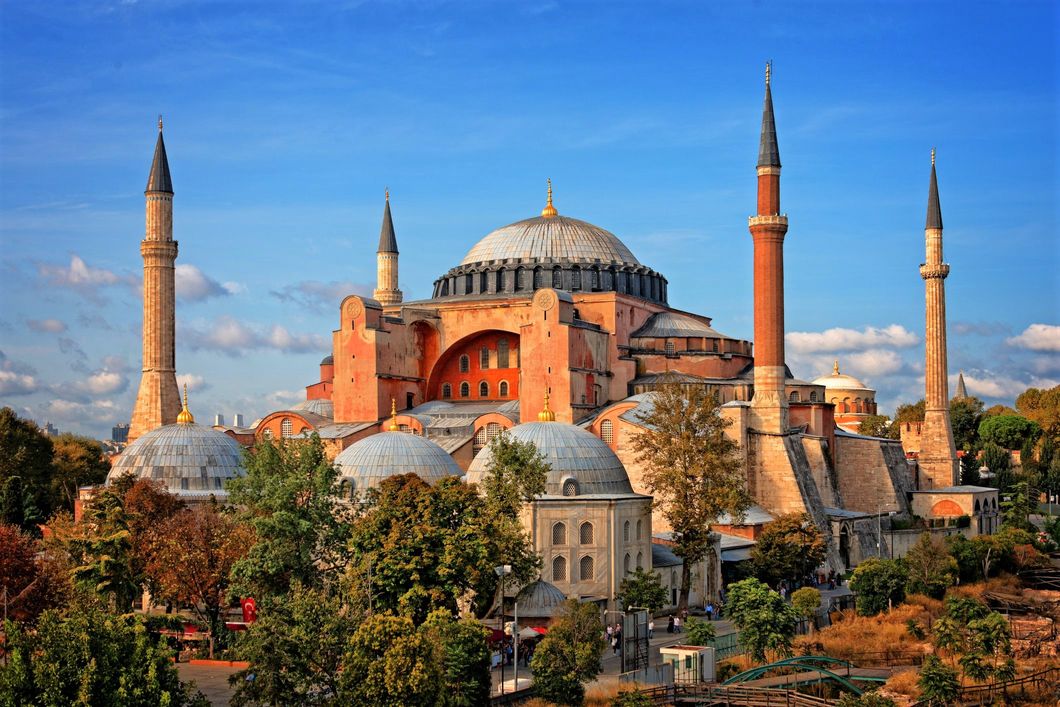 Words will fall short in describing Turkey's Hagia Sophia, one of the prehistoric and most architecturally influential religious sites in the world. Its breathtaking beauty is actually a thing to behold!
The structure is especially famous for its Byzantine mosaics and its splendid domes. However, the true beauty of the worshipping place lies in the fact that it brings together people of all cultures and religions.
More than 150 acres of peaceful evergreens surrounded by ultra-modern skyscrapers, the Meiji Shrine in Tokyo is a perfect escape place for those who are rather vexed with the traditional tourist traps.
The shrine is sublimely ascetic and serene. Dedicated to Emperor Meiji, the first modern emperor of the country who ruled in the late 19th century, the quiet place is a favorite to the Tokyo residents. People come here to meditate, enjoy fresh air, or attend traditional wedding ceremonies.
If you have a great taste of art, the Ajanta Caves in India should be into the top of your list of must-to-visit places. Total 29 caves were excavated, which were assumed to be constructed sometime between 200 BC and 600 AD.
Some of the caves are richly decorated with stunning paintings and gorgeous sculptures. Most of these frescos depict stories from Buddha's life while the rest is about the lives of people who lived that time. These art pieces are considered as masterpieces and real specimens of ancient Indian art.
Pyramids of Teotihuacan, Mexico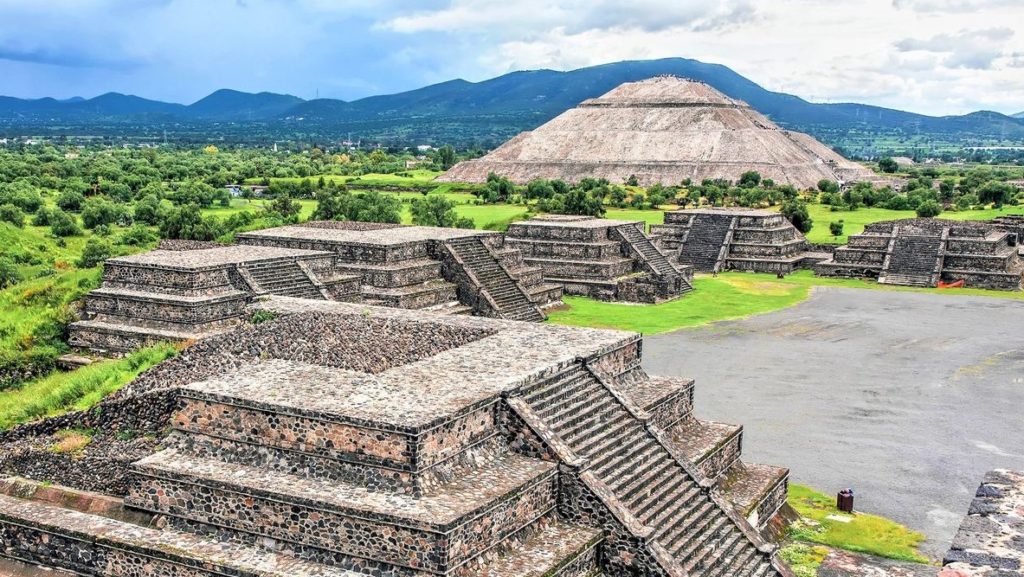 Mysterious and enigmatic are probably the words that can truly describe the pyramids of Teotihuacan. Located in the Valley of Mexico, Teotihuacan is a pre-Columbian Mesoamerican city. The architecturally significant pyramids were mainly used to conduct human and animal sacrifices in ancient time.
Teotihuacan also has a small portion of well-preserved, vibrant murals and anthropologically significant residential compounds. It is a very popular religious spot for both locals and tourists.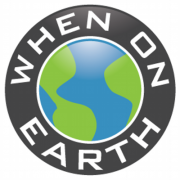 WOE Media
When On Earth Magazine is for people who love travel. We provide informative travel guides, tips, ideas and advice regarding places to see, things to do, what to taste, and much more for world travelers seeking their next dream vacation destination.