The Nazi Mega-Hotel That Never Saw A Single Guest (Until Now)
If someone were to tell you that there was a gigantic hotel less than two hundred feet away from a beautiful beach that has never been used, would you believe them? Would you believe that such a massive hotel set in some of the most amazing surroundings has never seen a single guest? Well, if you would be willing to believe it, you'll find it on the beautiful Reugen Island of Germany somewhere in the Baltic Sea. And when you find it, you will be truly surprised at just how massive this hotel is.
Stretching over three miles of beachfront property, this hotel is one of the largest in the world. So how is it that no guest has ever had a vacation stay in this behemoth? The answer lies in the origins of this hotel.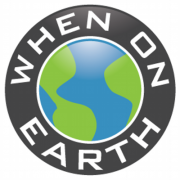 WOE Media
When On Earth Magazine is for people who love travel. We provide informative travel guides, tips, ideas and advice regarding places to see, things to do, what to taste, and much more for world travelers seeking their next dream vacation destination.