Swing at the End of the World in Baños, Ecuador
Hike the trail from Baños going up to Casa del Arbol, "The Treehouse", a seismic monitoring station used to observe Mt. Tungurahua, an active volcano.
But the main tourist attraction isn't the quaint treehouse, nor even the breathtaking view of the volcano from the edge of a canyon—it's a swing hanging on the tree at the edge of a cliff.
It's a simple swing—a piece of wood tied on opposite ends with a rope attached to the tree, nothing special. Except perhaps for the fact that it swings you into nothingness. Aptly called the "Swing at the End of the World", it arches you into infinite space, beyond the edge of the cliff thousands of feet above the ground, and without even a safety belt to keep you on.
At their own risk, tourists—even children—swing at Casa del Arbol just for the thrill of it. So far, no deaths have been reported, so the swing must be sturdy enough to last that long. Funny if it should break when it's your turn, though.
[su_note note_color="#fafddf" text_color="#000000″ radius="0″]
Related Topics You May Be Interested to Read: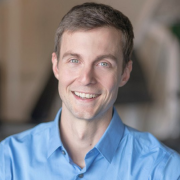 Ethan Allen
Ethan started traveling with his family at the age of 10 and has since visited dozens of countries on six continents. He loves discovering new destinations, predicting trends, and turning amazing travel experiences into inspiring stories.