Stay at the World's First Twitter Hotel
In a boutique hotel in Majorca, Spain, you don't call for room service; you tweet for it.
Called the first "Twitter experience hotel", Sol Wave House celebrates the modern generation's attachment to their smartphones by requiring guests to ping hashtag requests to a "Twitter concierge" for their hotel services. Guests are instructed to install an app in their smartphones exclusively built for the hotel and use hashtag requests like #fillmyfridge through the #SociaWave community. By logging onto @SolWaveHouse, they can view the live feed of virtual conversations popping up from throughout the hotel. And every Friday afternoon at the height of the season, there's a #TwitterPoolParty with free drinks exclusive for Tweeters. Even the hotel rooms are Twitter-themed, and bathroom mirrors have sticky moustaches so guests can take goofy selfies.
While Sol Wave House is a first in utilizing the Twitter platform for their services, hotels that have tapped on social networking had been around for a while now. Take Ushuaïa Ibiza Beach Hotel that allows guests to instantly update their Facebook status by swiping on special sensors found across the hotel grounds. There's also the Instagram Hotel that requires you to take a selfie upon checking in, and if you got 10,000 or more followers, you're awarded with a free night's stay.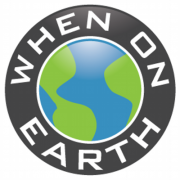 WOE Media
When On Earth Magazine is for people who love travel. We provide informative travel guides, tips, ideas and advice regarding places to see, things to do, what to taste, and much more for world travelers seeking their next dream vacation destination.