Sleep in Wine Barrels in Stavoren, The Netherlands
Green is in, and even hotels are into it just like this one in the Netherlands that uses empty wine barrels as hotel rooms. Stay at Hotel de Vrouwe van Stavoren to have a quirky yet tasteful hotel experience in the quiet old harbor of Stavoren.
Four casks from Switzerland were salvaged and brought to the Dutch town. These were used to store 14,500 liters of Beaujolais wine from a French chateau and now, they're used to accommodate approximately 2 people. Each room has an en-suite bathroom and a sitting room with radio and television. The old oak casks are good enough to be used as rooms due to their strength and airtight seals.
Besides the hotel, De Vrouwe van Stavoren also has a restaurant that offers traditional dishes, mainly fish specialties. You can even watch fishermen's ships, modern yachts and traditional flat-bottomed cargo ships (nowadays equipped for tourist sailing trips) come and go from the restaurant while sipping a cup of coffee. And if you're done being amazed staying in barrels, you can head outside, take a bike and enjoy the preserved town of Stavoren.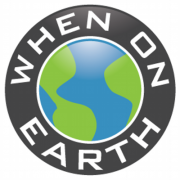 WOE Media
When On Earth Magazine is for people who love travel. We provide informative travel guides, tips, ideas and advice regarding places to see, things to do, what to taste, and much more for world travelers seeking their next dream vacation destination.