Relax in the Golden Pool of St. Regis Resort, Lhasa
Located in the remote Western peaks of China is a five-star resort that would make P. Diddy proud. Luxury upon luxuries, it houses the only swimming pool in the entire planet that's tiled with real glittering gold. According to Daily Mail, it's the "most blinging" of them all.
Surrounded by the majestic Himalayas with breathtaking views of Tibet, St. Regis Lhasa Resort, bills itself as "standing on the roof of the world". Spanning three hectares of land, it houses 162 guest rooms, villas, and suites starting at $300 per night.
The resort boasts of 24-hour butler service, 42-inch plasma TVs, high-speed internet, Bose sound systems, roomy marble bathrooms, and Tibet's first ever fine-dining restaurant. It's also designed with sustainable features including solar panels and an underground water recycling system only a minute's drive away from world-renown UNESCO Heritage Sites.
But what sets St. Regis Lhasa apart is its "Golden Energy Pool" lined with thousands of tiles plated in gold. The pool contains therapeutic salt water constantly heated to 28-32 degrees Celsius. An indulgent treat for anyone with a thing for bling.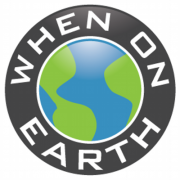 WOE Media
When On Earth Magazine is for people who love travel. We provide informative travel guides, tips, ideas and advice regarding places to see, things to do, what to taste, and much more for world travelers seeking their next dream vacation destination.