Mitsui Garden Hotel Yotsuya: A Hotel in Tokyo with Rooms that Will Make You Cry
Is there something in your heart that is breaking you apart? Can't contain all the things in life anymore that you just want to kneel down and cry until you can't anymore? Definitely there are many people out there who wanted to do this due to the stress brought by work, family, relationships, and more.
The problem however is the search for a place where you can pour your heart all out wearing your black mascara and eyeliner smudges all over your face without worrying about someone watching or hearing you.
So if you want to spend some me-time and cry out in a private and luxurious way, there's a hotel in Japan that's just right for you – the Mitsui Garden Hotel in Yotsuya, Tokyo.
Mitsui Garden Hotel is a simple yet convenient place to be whenever you visit Tokyo and you just want to be right at the city's metropolis, Shinjuku. It's a proper hotel with air-conditioned rooms containing tea makers, Serta pocket coil beds, custom Lofty pillows, and spacious bathrooms.
The hotel has always offered exclusive rooms for women. From the solo woman to bffs, there are suitable rooms to choose from for everyone's comfort. The special thing in this hotel however, is the  section where eight rooms are designated to be "crying rooms". Unfortunately, the rooms are only for female customers only (guys need this too, right?).
But if you book a room and later realized that you don't have a reason to break down and cry, no worries. Mitsui Garden Hotel has its tearjerkers all ready to make you weak. Some of the movies available in these crying rooms include "Forrest Gump", the French film "The Untouchables", the Korean film "A Moment to Remember", and the Japanese film "A Tale of Mari and Three Puppies".
Besides films, Mitsui Garden Hotel in Yotsuya also has a collection of manga that'll help you slowly build and stir your emotions. Titles that you'll find include Sunadokei (Sand Chronicles) by Hinako Ashihara, Tenshi Nanka Ja Nai (I'm Not an Angel) by Ai Yazawa, Flat by Aogiri Natsu, and My Girl by Sahara Mizu.
The rooms are truly made for women and must-haves for the tear-fest isn't forgotten at all. For every booked room, there are essential items available to prevent the drama in messing up with your face and comfort. There are tissue papers, eye masks with steam, heat pads, and a handy book that'll tell you more about crying as a from of mental therapy.
The crying rooms in Mitsui Garden Hotel in Yotsuya has been available since March 25 and these special accommodations will last until August 31. Do you feel like booking a room now?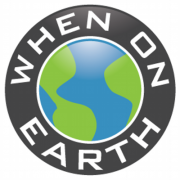 WOE Media
When On Earth Magazine is for people who love travel. We provide informative travel guides, tips, ideas and advice regarding places to see, things to do, what to taste, and much more for world travelers seeking their next dream vacation destination.