A Luxurious Cave Dwelling Experience in Turkey's Cappadocia Cave Suites
The "fairy chimney" rock formations in Cappadocia are attracting huge numbers of tourists and you could be one of them. If you wonder how you could savor each moment and have a memorable stay in Cappadocia, why don't you book a room in one of its amazing chimneys? Yes, it's possible! Check out Cappadocia Cave Suites, choose a room that fits your personal style, and ta-da. Cappadocia trip rating: 5 over 5.
The cave suites are in fact carved in the otherworldly conical rock formations and not in some type of replica. So how did this happen? Bora Özkök thought of creating a world-class hotel from three of the "fairy chimneys" so in 1998, he bought his first chimney. He waited for the other chimneys to be available and when he was able to purchase the next two, the total reconstruction began.
The chimneys' exteriors, as dictated by the Historic Preservation Society in Goreme, can't be altered but the caves were excavated down to a dry and hard layer of stone made of volcanic ash and basalt called tuff. These were reconstructed into caves with a proper height that is comfortable enough for the future cave dwellers. The 100-year-old caves that served as stables, cooking rooms, living quarters, and also a chapel, were all turned into luxurious caves.
From the first 18 units, the Cappadocia Cave Suites expanded to 21 and now to 36 suites. There are seven rooms each for the Fairy Chimney Suites I  and II, and eleven rooms each for the Cappadocian Deluxe I and II. All rooms offer the best views of the Goreme Valley.
The caves are hand-carved and each suite has its own character with its unique design and decoration that aren't the same as the rest of the suites, so take your time in checking out each room before booking. The interiors can be different, but the best amenities are offered for all. There's also a cave restaurant available in the hotel.
Cappadocia Cave Suites is located at the exact site where you can see the UNESCO-protected "fair chimneys" in Goreme, Cappadocia, in the center of the Anatolian Region of Turkey.   It is just a walking distance to Goreme Town Center and Goreme Open Air Museum.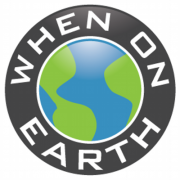 WOE Media
When On Earth Magazine is for people who love travel. We provide informative travel guides, tips, ideas and advice regarding places to see, things to do, what to taste, and much more for world travelers seeking their next dream vacation destination.