Jumbo Stay – Jumbo Jet Hostel in Sweden
Airports are really like giant bus stops, but for planes. This is probably not a big eye opener for you, but what you will be surprised to know is that while living in a bus stop is considered bad taste by most, in Sweden you're actually encouraged to do just that!
Stockholm Arlanda Airport is home to JumboStay, a hostel inside a jumbo jet. Basically it's the exact thing Viktor Navorski (The Terminal) needed.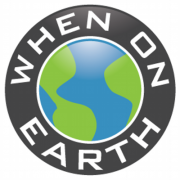 WOE Media
When On Earth Magazine is for people who love travel. We provide informative travel guides, tips, ideas and advice regarding places to see, things to do, what to taste, and much more for world travelers seeking their next dream vacation destination.