The Incredible History of the "Pink Lady" (Loews Don CeSar) Hotel
The Don CeSar Beach Resort and Spa is a hotel in St. Pete Beach, Florida known for hosting many rich and famous celebrities from the Jazz Age up to present day. The list of famous guests includes The Great Gatsby author F. Scott Fitzgerald, President Franklin D. Roosevelt, and Al Capone, the infamous Chicago crime boss who reportedly used St. Petersburg as a hide-out from time to time. Imagine staying in a room where F. Scott Fitzgerald might have dreamed up literary characters, FDR might have mulled over impending legislation, or Al Capone might have negotiated contraband liquor deals with local cronies. Whether these things happened within the hotel's walls or not, these famous figures left their mark on the hotel, and staying there would certainly be a one-of-a-kind experience due to its rich history.
Thomas Rowe, the architect of the gorgeous "pink castle," drew inspiration from Mediterranean and Moorish style, using tile roofs, balconies, and stucco to give the hotel a grand appearance. It cost about $1.25 million to construct to the hotel, which amounts to roughly $17 million in today's dollars. The opening on January 16, 1928 drew a strong crowd of high-profile locals. Since then, the aforementioned celebrities, along with many others, frequented the extravagant hotel, giving it a high reputation. It was made even more famous when the New York Yankees stayed there during spring training for three years, which was especially helpful for business during the Great Depression.
However, the Don CeSar wasn't always so glamorous. There were periods of time when it wasn't even a hotel at all. When Thomas died in 1940, the hotel was left to his estranged wife since he didn't leave a will. Nobody took care of the hotel and it slowly became worn down. The US Army eventually bought it out in 1942 and made renovations, converting it into a military hospital for use during World War II. After that, the US Air Force used it as a convalescent center to help veterans recover from war injuries. The hotel saw yet another transformation in 1945 when it became a regional office for the Veteran's Administration. After the Veteran's administration vacated the building, it remained vacant for a few years and once again began to fall into disrepair. Local authorities were actually on the brink of knocking it down, but it was saved due to public opposition. Clearly, the locals cared about the historic building and didn't want to see it destroyed.
Despite the constant changing of function, the Don CeSar once again became a hotel after it was bought by a Holiday Inn franchise owner in 1972 and with the addition of a spa, a restaurant, and a second swimming pool resumed its status as an extravagant vacation spot for the rich and famous.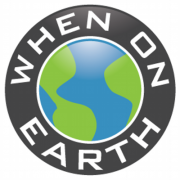 WOE Media
When On Earth Magazine is for people who love travel. We provide informative travel guides, tips, ideas and advice regarding places to see, things to do, what to taste, and much more for world travelers seeking their next dream vacation destination.