Enroll in Rome's Traditional School for Gladiators
Quench your thirst for blood battles by enrolling in the world's only modern-day school for gladiators, the Scuola Gladiatori Roma in Italy.
Fans of Roman history (and Russel Crowe) can receive formal training on this ancient form of combat in the very city of these historic battles. The Scuola Gladiatori Roma is the only existing school dedicated to preserving the combat techniques of the original gladiators who were like Super Bowl superstars in the days of old. By teaching authentic fighting courses that could go on for months and even years of training, modern-day gladiators pass this 2000-year old knowledge to dedicated fighters for generations to come.
For tourists who don't have that much time on their hands, the Scuola offers one day crash courses that allow you to be a "Gladiator for a Day". In this program, students of all ages first undergo a physical fitness test that measure their speed, strength, coordination, and agility to qualify as a gladiator. Then they are suited up with historically accurate body armor and weaponry of their choice as they enter the battlefield and face a formidable foe: their own gladiator instructors. While day-long trainees normally hit the ground in just a few seconds, what fascinates them the most is the genuine thrill of an impending death.
Gladiator school is certainly not for the weak at heart. But for those who don't qualify for a fight, the coliseum's bookmakers are always open for some devious betting.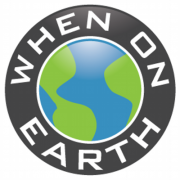 WOE Media
When On Earth Magazine is for people who love travel. We provide informative travel guides, tips, ideas and advice regarding places to see, things to do, what to taste, and much more for world travelers seeking their next dream vacation destination.