12 Unique Festivals That You Can Only Experience in Australia's New South Wales
Let's celebrate and play! But where is the fun at? Australia's New South Wales has lots to offer for curious travelers who want to take a dip into Australian culture. Some of these events could be a wee bit odd for you but the point is they're all worth a try and you should definitely check out these unique festivals you'll only see in NSW.
1. Merriwa Festival of the Fleeces
In the Merriwa Festival of the Fleeces, prepare yourself as event organizers release over 200 sheep wearing red-woolen socks for the Running of the Sheep every June's long weekend. Besides the race, there are over 100 market variety stalls included in this festival.
2. Thredbo's Family Adventure Festival
Thredbo's Family Adventure Festival program runs between 24th December – 10th January and is a fun-filled holiday festival that includes plenty of activities to keep the entire family busy and active.
Activities include night adventures, mountain bike workshops, free mountain bike skills sessions, treasure hunt, kids mountain adventure, family movies at dusk, and much more. New Year's is celebrated with glow sticks, bubbles, a mischievous clown and energy.
3. Capital Region Truffle Festival
The Truffle Festival is an eight-week celebration of the local Black Perigold Truffle harvest. There are over 60 participating venues which offer their own unique way of using the prized truffle in their gourmet dishes. Also, there are other activities done during the festival like truffle hunting, cooking classes, and wine matchings.
4. Lismore Lantern Parade Festival
Lighten your eyes up with amusement as you see the wonders of nature and art in the Lismore Lantern Parade Festival. During the festival, you can join in art workshops or watch bands, pyrotechnics, and street theaters.
Of course, don't miss the parade through the streets which perfectly ends at Oakes Oval like magic. The Lismore Lantern Parade Festival is held annually during the longest night of the year – the Winter Solstice.
5. Sydney Festival
The Sydney Festival is a major arts festival that runs for three weeks every January. The festival program features events from local and international artists and includes contemporary and classical music, dance, circus, drama, visual arts, and artist talks. The festival attracts approximately 500,000 people to its large-scale free outdoor events and 150,000 to its ticketed events.
6. Vivid Sydney
One of Australia's must-see events, Vivid Sydney is an annual event known for the fantastic illuminations of the Sydney Opera House sails. Moreover, lights, colors, and music fill the city's atmosphere, making viewers stunned for the purely creative ideas that spilled out to create the breathtaking displays.
7. Lanterns on the Lagoon
Right when the sun sets, the lagoon turns into a spectacular sight filled with floating lanterns. But before this much-awaited set happens, there are sculptures made of recycled and natural materials that decorate the park during the day. At night these sculptures enhanced by solar lighting transform the park's atmosphere together with the lit lanterns.
8. Sculpture by the Sea Festival
The Sculpture by the Sea exhibition is an annual outdoor sculpture exhibition, inviting the world's most imaginative sculptors to showcase their work against the backdrop of Australia's world-famous Bondi Beach.
9. Eden Whale Festival
Eden, located at the NSW south coast, is the must-visit spot when it comes to whale watching. The whales can be seen in large numbers swimming in Eden's Twofold Bay, all you just need is to be present on a boat or just by the shore, usually on the first week of November. Along with the whale watching experience, also see the street parade, markets, live music, local food and wine and more.
10. National Cherry Festival
Every December, head to the Cherry Capital of Australia, the town of Young located at the southwest slopes of NSW. This three-day celebration includes everything cherry-field – cherry street parade, street market, cherry pie eating championships, cherry pip spitting competition, and more.
11. Parkes Elvis Festival
To celebrate Elvis Presley's birthday, over 18,000 Elvis fans gather in the Central NSW town of Parkes. This five-day event features look-a-like contests, Tribute to Elvis competitions, The Elvis Street Parade, displays of Elvis memorabilia, and more.
12. Byron Bay International Film Festival
The ten-day Byron Bay International Film Festival is an independent celebration of the world's best films, all screened in the subtropical Byron Bay which makes the movie experience more enjoyable and relaxing. It isn't just a simple film fest for international filmmakers, buyers, producers, actors, and musicians do also take part in this event with their must-see works.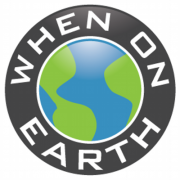 WOE Media
When On Earth Magazine is for people who love travel. We provide informative travel guides, tips, ideas and advice regarding places to see, things to do, what to taste, and much more for world travelers seeking their next dream vacation destination.