Love will often make you feel like you're walking above the clouds. There's a time that one couple decided to turn that feeling into reality and stood on two airplanes as they were promising eternal love to each other.
We admire this couple for getting married in such a creative way, and we also assume that neither of them had a fear of flying -even the bride was having a great hair day! Even if this sounds out of the normal wedding ideas, in the end, love conquers all right?
When two weird people are madly in love, weddings can happen in a Taco Bell, a doughnut shop, and in other locations where you'd never picture yourself saying 'I do'. Love will surely make you do unimaginable things, so here is the top 10 list of the most unusual wedding venues that can give you an idea when the time you're crazy in love comes. Ready?
1. New York Public Library – New York, USA
The second-largest public library in the United States, New York Public Library, is known for being one of the country's most important cultural institutions that treasure about 53 million items. What NYPL is also known for are weddings. Getting married in NYPL is possible under certain conditions.
You must provide NYPL with a written outline of what you planned for your wedding ceremony, and of course, get their permission. Another thing you'll need is verification that a government official will be performing the ceremony.  After you rent space for your special event at New York Public Library and get all the permissions you need, you can enjoy your big day at this unusual wedding venue.
On a funny note, at weddings guests usually whisper and talk about a bride, speculate about the cost of the wedding, etc. However, we cannot help but wonder should a soon-to-be-married couple and a government official whisper as well, since the wedding is at the library – just some food for thought.
2. Golden Gate Bridge – San Francisco, California, USA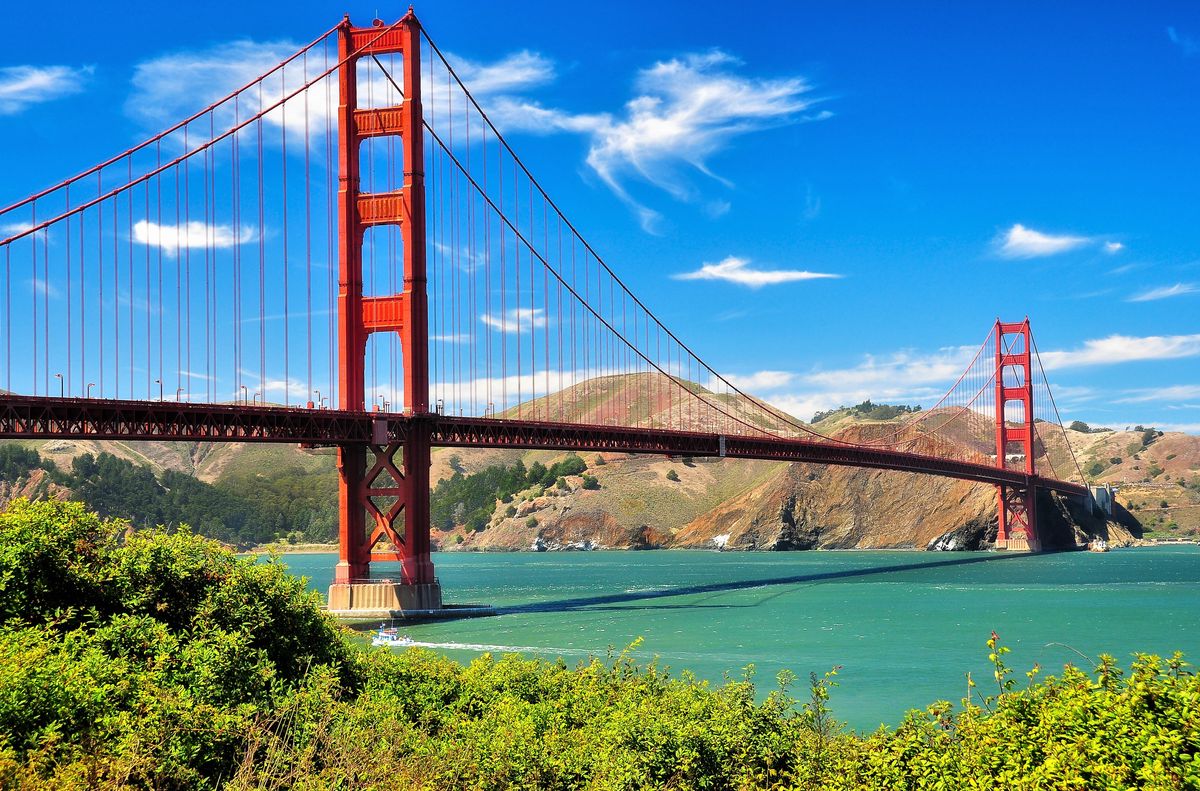 Do you know when people say – we'll cross that bridge when we get to it? Well, for some couples crossing the bridge is the first step of married life.
You guessed it, the next wedding venue is a bridge, and not any bridge, but Golden Gate Bridge in San Francisco. Can you imagine watching a sunset over the San Francisco Bay in the arms of your loved one? We hear some gasps.
3. The Tree House – The Lodge, Scotland, UK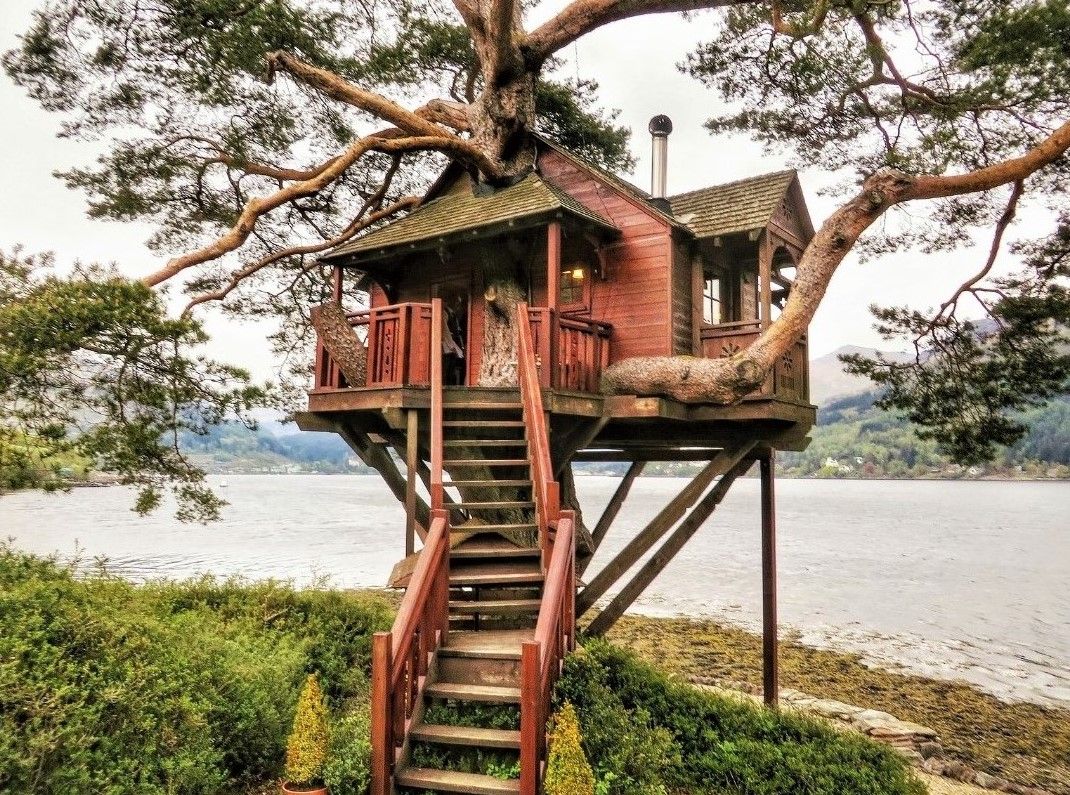 Many girls have planned how they want their wedding to be with their friends in a little treehouse. However, not many of them imagined that they'd actually be getting married in a treehouse.
The Lodge is a five-star retreat in Scotland where couples make the big step. If you ever imagined a small intimate wedding, then the Lodge is the perfect wedding venue for you, as you can have up to 24 guests. Did we mention the stunning view of Lake Goil? It's magnificent and adds just that little something special to any wedding.
4. The Underground Cavern – Wookey Hole Caves, Somerset, UK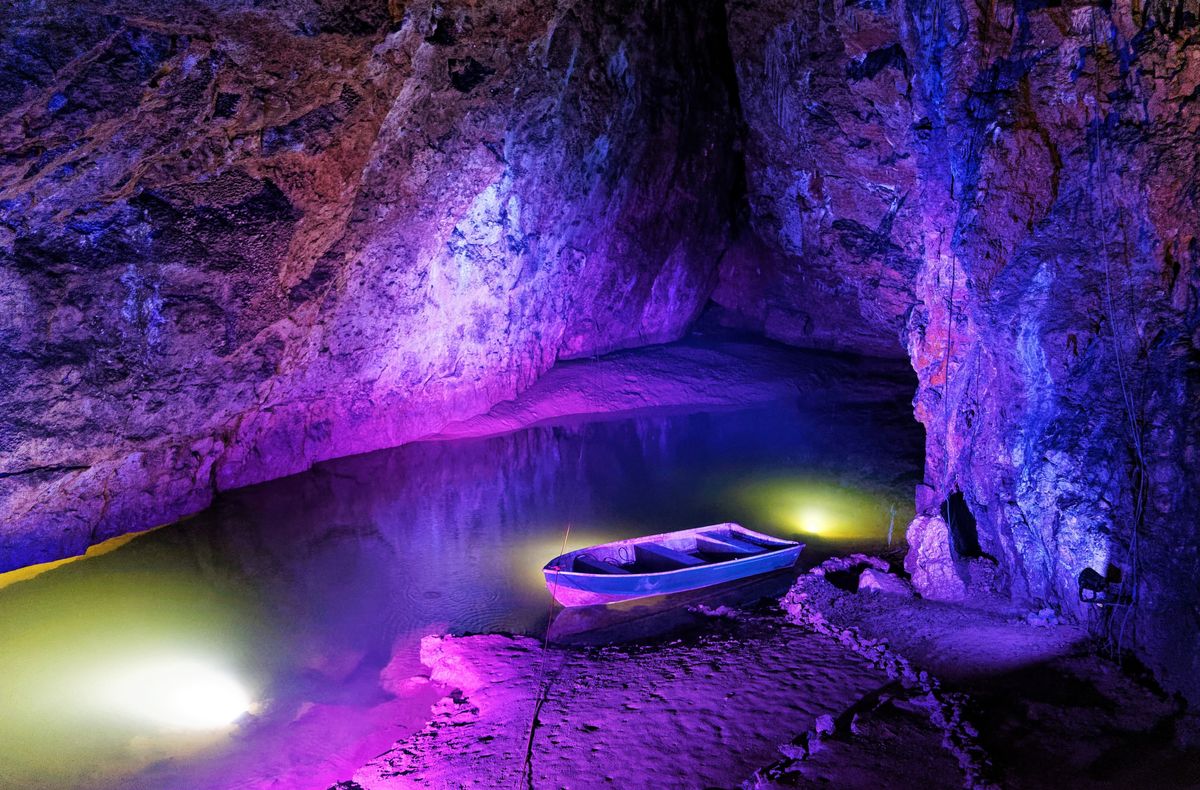 Our next wedding venue is a very unique place that both brides and grooms will enjoy. The Underground Cavern in Somerset is a really beautiful and just a bit mysterious place to say 'I do'. The chambers are lit with candles and have the most diverse rock formations and clear pools. Just imagine this pleasant atmosphere.
As far as your guest list goes, you can have just a few close friends and family at your wedding. Should you decide to have a bit bigger wedding, the Underground Cavern can accommodate up to 100 people.
5. The Edinburgh Zoo – Edinburgh, UK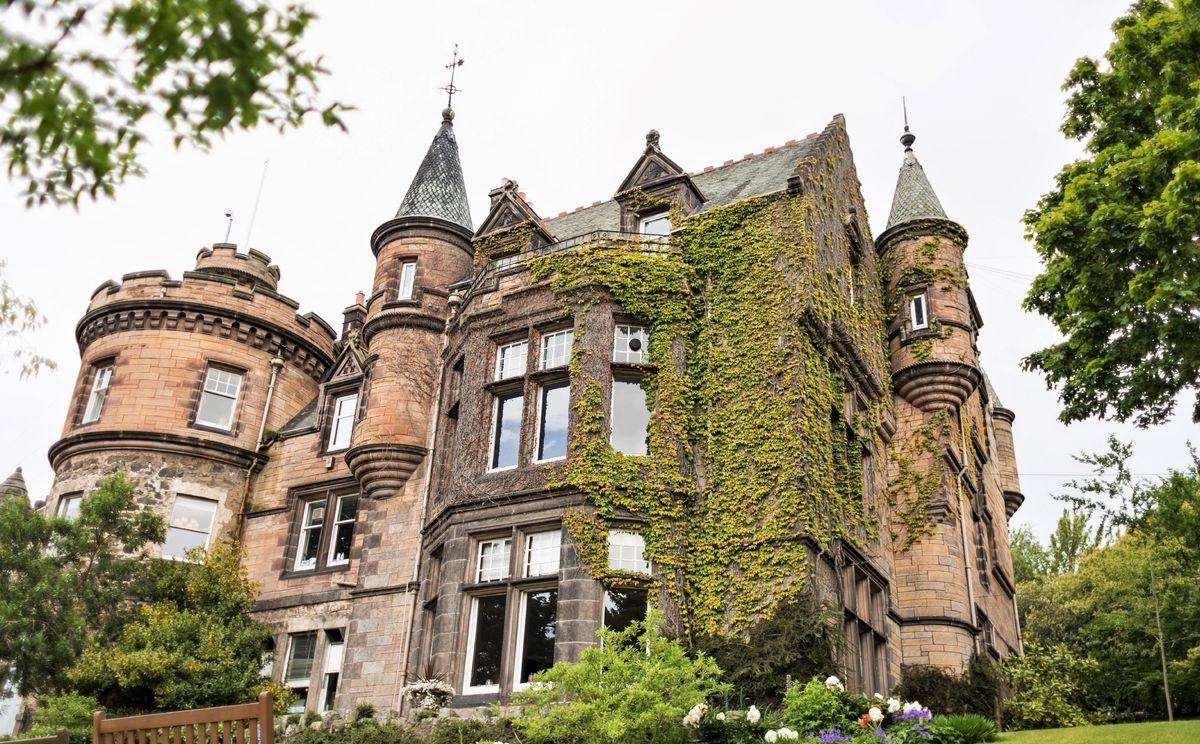 If you were interested in reading this article, the chances are you want your wedding to be something unique. Well, on our list of the most unusual wedding venues we have another, let's say, exotic place – the Edinburgh Zoo.
Although mansions and red carpets aren't the first things that pop into your mind when you think of a zoo this is what a wedding in the Edinburgh Zoo offers to soon-to-be-married couples. Add to that the magnificent views of nature and a visit to the zoo for guests to have a recipe for both an entertaining and elegant wedding ceremony.
6. La Fenice Opera House – Venice, Italy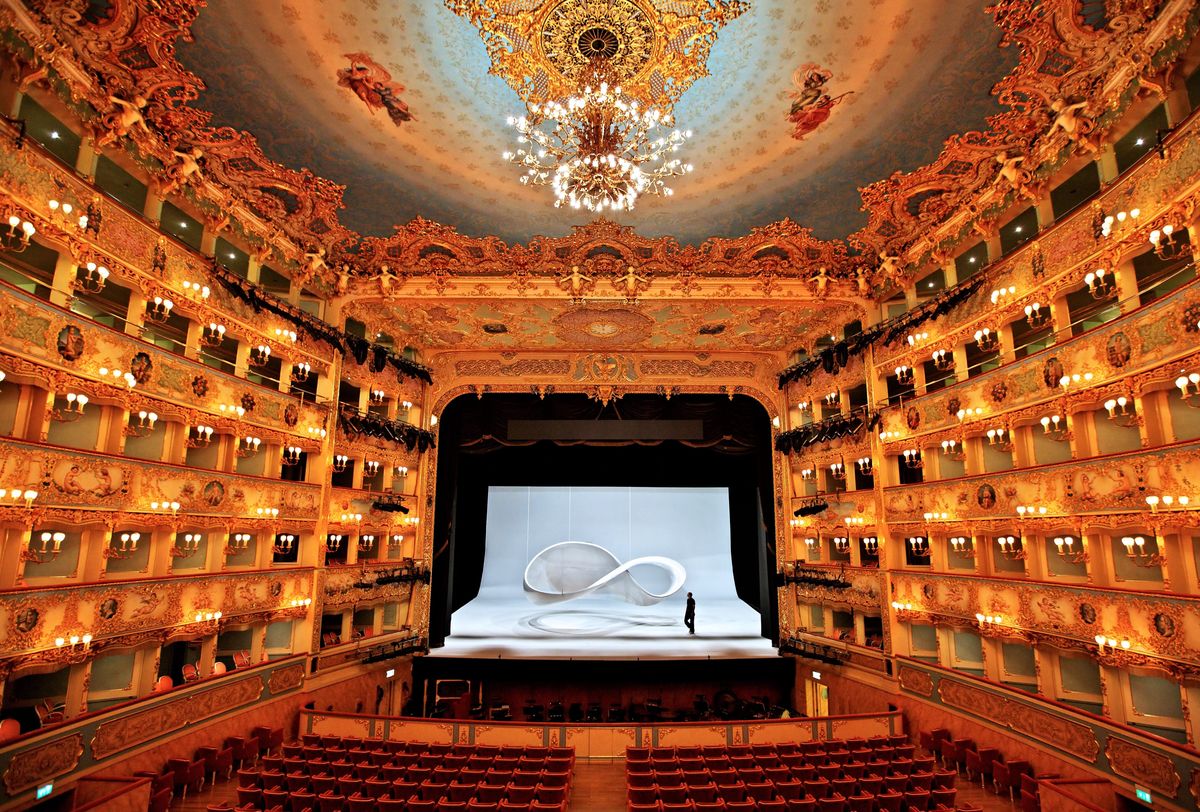 Venice has almost become synonymous with romance. Getting married even in a parking lot in Venice is romantic. However, one of the classiest places to get married in Italy is La Fenice Opera House – unless some couples really want to tie the knot on a parking lot.
This magnificent Venice Opera House brings glamour and beauty to any event. Can you imagine a wedding in such a splendid venue?
7. Hotel de Glace – Quebec, Canada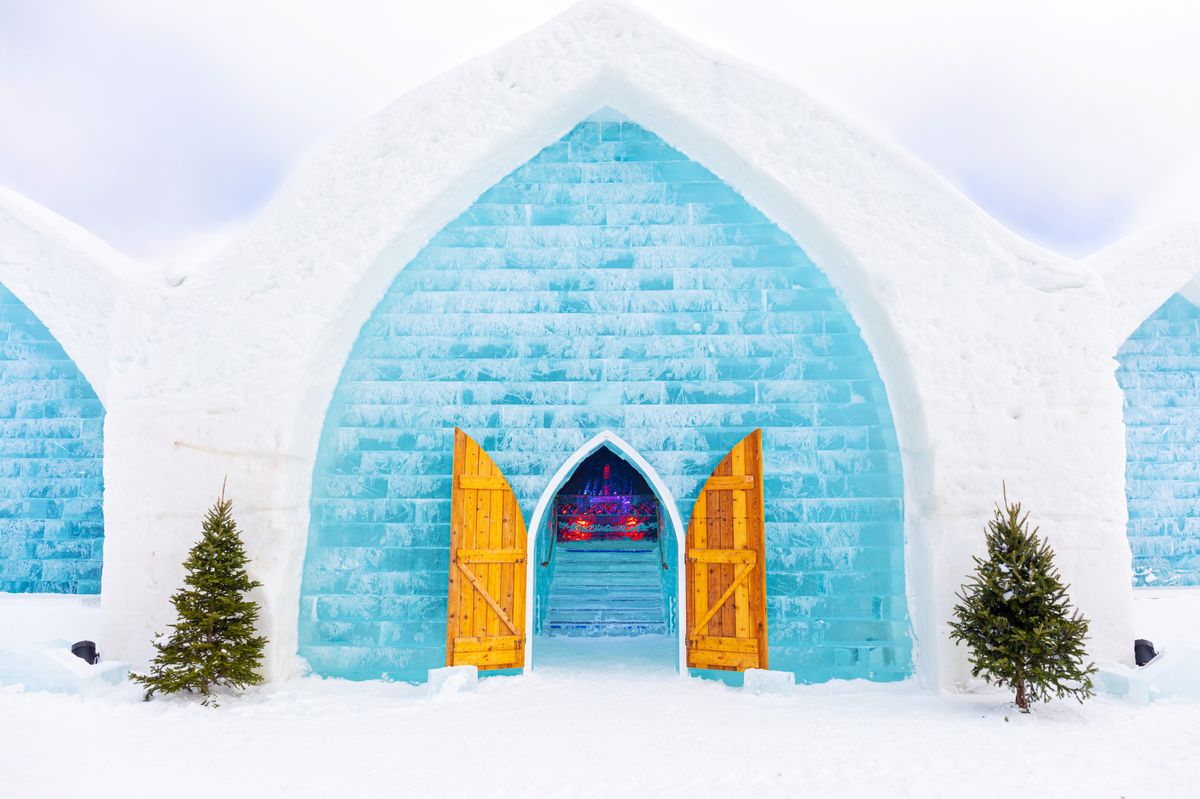 Situated in Quebec City there's a really unique chapel – a chapel made of ice. Actually, Hotel de Glace, as the name suggests, is made of ice, or to be more precise 15, 000 tons of snow and ice.
Couples don't have to worry about the cold, as they have the love for each other to keep them warm – and hot tubs and a sauna. The brides can get amazing wedding dresses too from the hotel which has a collection of the most beautiful wedding dresses designed especially for the Hotel de Glace brides.
If you want your wedding to be cool, Ice Hotel will make it ice cold.
8. Atlantis Marine World in Riverhead – Long Island, USA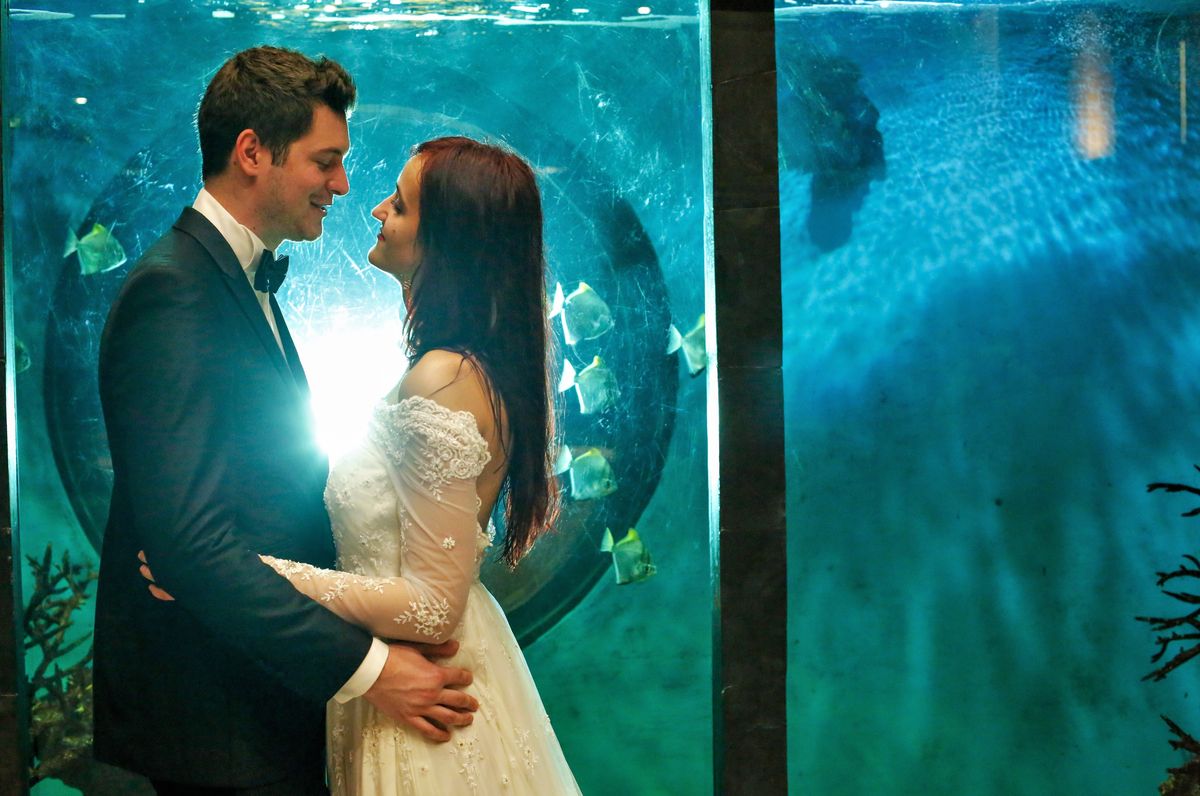 Getting married in Long Island sounds usual, but getting married at the Atlantis Marine World in Riverhead might not be that usual. Why? Well, weddings that take place here involve sharks and sand tigers.
Although the level of security of a wedding ceremony is at the highest level possible, it takes two very bold people to say their vows underwater. There may be steel cages to keep a bride and a groom safe, but we're talking about a shark tank which is a bit scary. Anyway, it's certainly memorable enough for a wedding ceremony.
9. The Titanic Museum – Tennessee, USA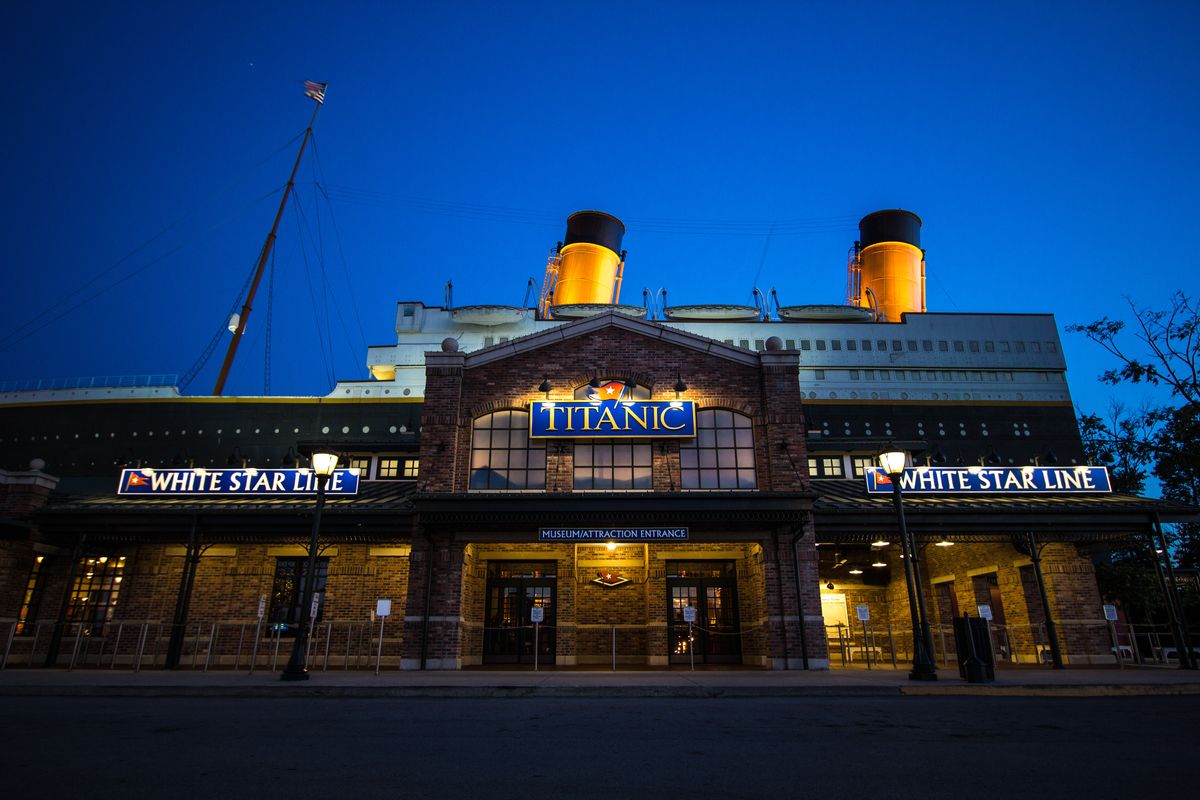 Couples who decide to head over to Tennessee are in for a very romantic surprise. Namely, Tennessee is home to Dollywood – a theme park with a Titanic Museum.
If you think Leonardo DiCaprio and Kate Winslet were a sweet couple in Titanic, then it's time you live your own love story in the same setting these two Hollywood stars had. Can you imagine standing on the Grand Staircase as you look at the person you want to spend your life with?
10. Ulusaba – South Africa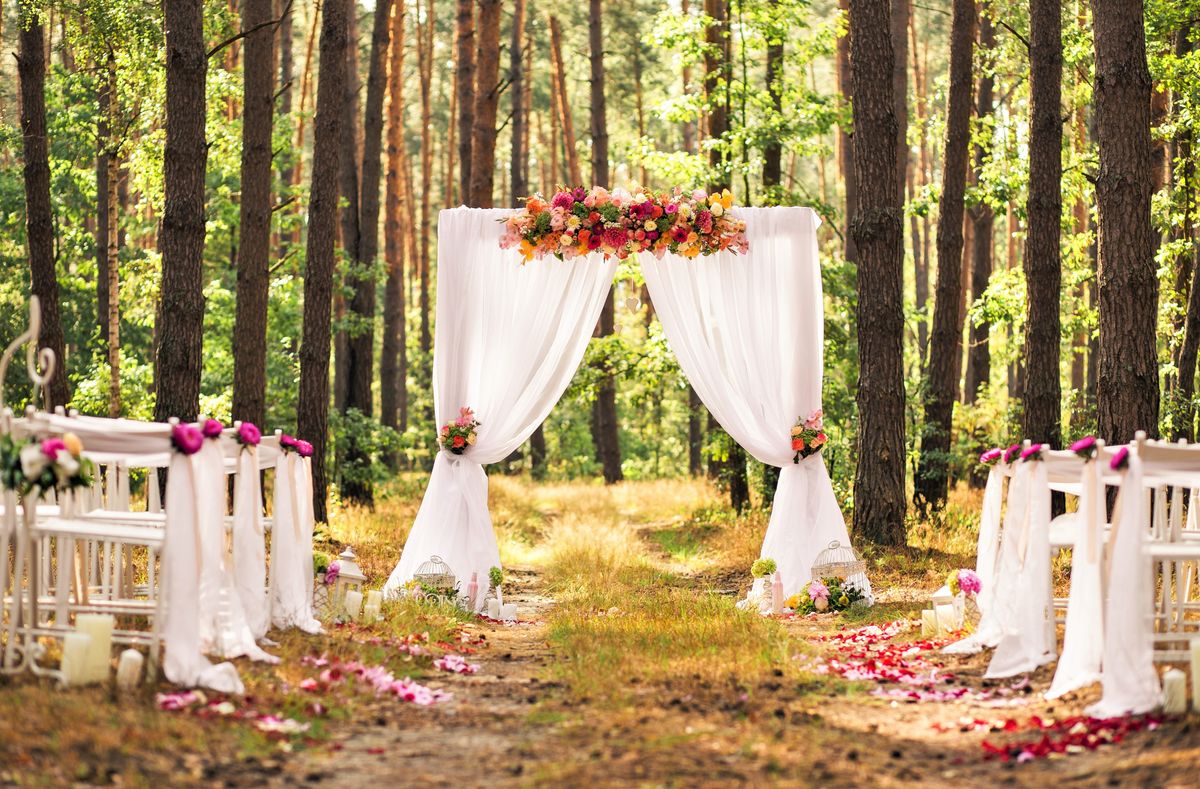 If you want something wild for your wedding day, you should have a safari wedding at Ulusaba, South Africa. It's exotic, adventurous, and most certainly unusual. Saying 'I do' surrounded by Africa's wildlife is exciting, but not everything about getting married in Ulusaba is wild.
Couples get a wedding cake, breakfast in bed, and a massage. It sounds like a perfect combination of adventure and relaxation – wrapped up in one of the happiest days in life.
These have been our picks for the top 10 most unusual wedding venues. If you know some wedding venues that are even more unusual than the ones we've picked, feel free to share them with us in the comment section.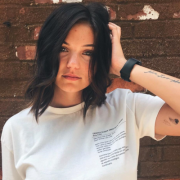 Natalie Wynn
Natalie is a freelance travel writer born in Belgium and living in the USA. She has traveled to 40-plus countries and lived on four continents. She loves experiencing new places, soaking up their art, food, and culture. When she's not writing, Natalie is probably reading, gaming or sipping a mojito at a local bar and planning her next trip.