Desert Lotus Hotel of Inner Mongolia
In an earnest effort to make a tourist spot out of a dry desert wasteland, a stunning new hotel was built amid the rolling dunes of Inner Mongolia's Xiangshawan Desert, 800 kilometers west to Beijing.
Called the Desert Lotus, this luxurious resort consists of a series of sail-like tent shades arranged concentrically forming the lovely shape of a lotus bloom. Using a new, specialized structural system created by its architects, the Desert Lotus is able to withstand the harsh desert conditions while being entirely self-sustaining, equipped with facilities to generate its own water and electricity.
Its location in the Xiangshawan Desert has drawn many tourists into its walls. The Chinese also call the Xiangshawan Desert the 'Resonant Sand Gorge' because of the booming, 'singing' noise it makes when the wind blows through the dunes. The resort offers its guests unique attractions like desert sand surfing and skiing, camel back riding, and authentic cultural performances set in the desert area.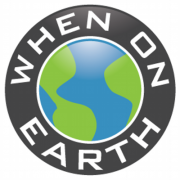 WOE Media
When On Earth Magazine is for people who love travel. We provide informative travel guides, tips, ideas and advice regarding places to see, things to do, what to taste, and much more for world travelers seeking their next dream vacation destination.