It seems people in Japan love to engineer all the weird fictional stuff they see in United States' cartoons, shows, movies and games. It was clearly N64's Goldeneye that inspired the G-Cans Project, and it looks like it was the sleeping arrangement in the 5th Element that's responsible for Japan's Capsule Hotels.
Known for providing the same amenities you can find in your local morgue, this type of 'hotel' became a good alternative to guests looking for nothing more than a place to sleep.  Definitely a cool thing to try if you want to pretend you're a bee, or if you want to put the size of your apartment into perspective.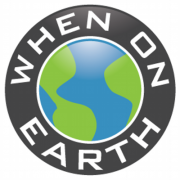 WOE Media
When On Earth Magazine is for people who love travel. We provide informative travel guides, tips, ideas and advice regarding places to see, things to do, what to taste, and much more for world travelers seeking their next dream vacation destination.