A Batman Hotel Room in Taiwan
In Taiwan, there is a place where you can wake up feeling like a hero.
Probably the baddest hotel room ever, Eden Motel's Batman-themed suite offers you "a momentary sensual escape" in your own personal Gotham City. Furnished with a furry headboard, miniature gargoyle figurines, a petal-strewn bathtub, two TVs, movie posters, and a real-deal Batmobile coming out of the wall, this Dark Knight-themed suite is worth more than the $50 you pay for a 3-hour stay. Perfect for adventurous couples who like to play superhero between the sheets.
Not the batty type? Check out Eden Motel's other "Fantasy" theme choices at their website.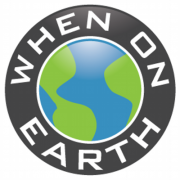 WOE Media
When On Earth Magazine is for people who love travel. We provide informative travel guides, tips, ideas and advice regarding places to see, things to do, what to taste, and much more for world travelers seeking their next dream vacation destination.