9 Kawaii Hotel Rooms in Japan That Otakus, Kids, or Kids-at-Heart Should Book
Japan is here again to serve you quirkiness and cuteness with these awesome hotel rooms that'll be perfect vacation spots for anime and cartoon fanatics. Here are 9 of the totally kawaii rooms that the kid in you should see:
1. Gundam
Prepare to sit on your dream Gundam cockpit in Hotel Grand Pacific Le Daiba's Room  G. That'll only happen if you book their highest priced rooms, which have exclusive massive murals, potted plants, Gundam figures besides the Gundam wall posters, pillows, and sheets that you'll see on their basic Gundam rooms.
2. Dokidoki PreCure
For those who want something pink and kawaii, Ikenotaira Hotel at the Shirakaba Resort in Nagano Prefecture has a Dokidoki PreCure room. You'll love staying in this hotel because besides having the feel of this anime, you can also take home a handkerchief, a special cup and toothbrush, a letter set, and shitajiki (plastic under-sheet) – all decorated with your favorite PreCure characters.
3. Hello Kitty
No one could forget about Japan's favorite cat (or girl) and now, Keio Plaza Hotel offers Hello Kitty-themed rooms in in it's Tokyo location. At the Keio Plaza Hotel, Hello Kitty fans will have some tough choices to make, like…
…whether they should stay in the Princess Kitty Suite….
….or the Kitty Town suite….
…and which Hello Kitty dessert they should order.
4. Miffy
The Dutch rabbit Miffy, known for her crossed mouth, can be found waiting for her next visitors in Hotel Amsterdam's Miffy-themed room. Doormat, sheets, pajamas, and other goods are all Miffy-fied. There's also a Miffy shop in the hotel to satisfy your Miffy madness!
5. Gegege no Kitaro
Gegege no Kitaro is a Japanese anime/manga yokai (ghosts and monsters) so expect that its room in Kaike Saichoraku hotel  in Tottori Prefecture will be a bit spooky. Nah. How could you bother getting scared if there are must-see hot springs around the area?
6. Pokemon
From sheets to curtains, everything in ANA's Pokemon rooms will bring out the Pokemon-fan in you. You'll even notice that Pokemon stuffed toys are also in the room to accompany you. Pokemon rooms are available at over 20 hotels throughout Hokkaido, Kyushu, and Okinawa.
7. Kumamon
Kumamon, the bear mascot, has brought himself and the town of Kumamoto to fame. In fact, he also became popular all over Japan, which is why Hotel Verde didn't hesitate to make a Kumamon-themed room. The room features Kumamon wall paintings, bedsheets, pillows, stuffed animals, and lamp shades.
8. Koala's March
If you're not familiar with Koala's March, Koala's March is a known choco-filled, koala-shaped cookie brand with various koala prints on it . In Lotte City Hotel, this favorite kiddie snack has turned into a room completely furnished with koala stuffed animals, koala pillows and other koala amenities
9. Thomas the Tank Engine
With his positive thinking, Thomas the Tank Engine made it to the list of cutely-designed rooms. The Thomas the Tank Engine room in Highland Resort is a family-oriented room with three beds and murals of Thomas and his friends. But besides Thomas, you can also enjoy the amazing view of Mt. Fuji which is just right outside your window.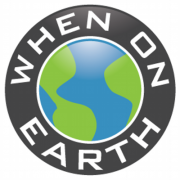 WOE Media
When On Earth Magazine is for people who love travel. We provide informative travel guides, tips, ideas and advice regarding places to see, things to do, what to taste, and much more for world travelers seeking their next dream vacation destination.