8 Awesome Character-Themed Hotel Suites for Hardcore Fans
Traveling is a good for the kids and kids-at-heart who want to take their fictional fanaticism to another level. If you're into cartoon characters, superheroes, or famous movie animations, then here's a nice list of suites you might want to book for your next trip to another city or let's say to the land of cute talking animals and monster heroes.
1. Godzilla in Hotel Gracery Shinjuku, Tokyo, Japan
If you're in Hotel Gracery Shinjuku to see Godzilla, you better think carefully about the room you choose: the Godzilla room or the Godzilla view room? Inside the Godzilla room, you'll feel like your world has turned into a live-action film with Godzilla inside the room plus Godzilla amenities and goods, and a special trick wall that'll show you some special effects to complete your experience. If you want to experience the real Tokyo as  your setting, book the Godzilla View Room, where you'll be met with a surprise giant Godzilla head watching you through the glass window.
2. Batman in Eden Motel, Kaohsiung, Taiwan
Feeling like Bruce Wayne? Then, welcome to the Batman Suite where you can sleep like a billionaire, look like a billionaire and look through the window like a superhero (or just a hardcore fan). Walk around and feel the walls that help you imagine you're really inside the Batcave and of course there are bats inside.
3. Hello Kitty in Grand Hi Lai Hotel, Kaohsiung, Taiwan
Qianjin in Kaohsiung is known for food especially seafood because of its seaside location. Moreover, it's now known to have a hotel that has all-pink and cute rooms where you can expect everything to be filled with ribbons, cat ears, and everything Hello Kitty. You can choose to book the Hello Kitty Suite for a 50-square-meter suite filled with miniature Hello Kitty vases, a complete Kitty tea set, Kitty mirror, and a Hello Kitty mini-studio; or the Hello Kitty room which is a 33-square-meter room with Hello Kitty postcards, envelopes, and notepads. Both rooms have amenities from towels to slippers. If you can't book a room, you can just visit the Hello Kitty House where you can buy Hello Kitty amenities provided in the Kitty rooms.
4. Despicable Me in Loews Portofino Bay Hotel, Universal, Orlando, USA
The Despicable Me Kids Suites in Portofino Bay Hotel is the perfect place for families with kids who want to go on a trip to Gru's laboratory. Any Despicabe Me fan will be amazed with the suite's custom-designed missile beds with Minion-inspired bedding with Gru's scarf. Mom and dad will be happy too as there are two separate rooms – one for the adults and one for the kids The kiddie room is totally safe as it can only be entered from the adults' bedroom.
5. LEGO in Legoland Florida Resort, Florida, USA
There's no other place to play and see trillions of LEGO blocks than in Legoland. The Legoland in Florida however has it all vamped up with a hotel housing 152 guest rooms. These rooms are all themed and you've got four choices to pick from: Pirate, Kingdom, Adventure, or LEGO Friends. They are all family-friendly since all have two separate sleeping areas, good for the grown-ups and kids.
6. Ice Age in Alton Towers Resort, Staffordshire, UK
Alton Towers Resort has different themed rooms that fit different needs – depending on whether visitors are looking for something great for the family or good for a romantic night. There's one room though that looks literally and figuratively cool for all ages, and that's the Ice Age Room. See the frozen-looking room together with Ice Age's characters Scrat, Manny, Diego, and Sid, and spend time playing Ice Age games with the available X-box console inside the room.
7. Moomin in Naantali Spa, Naantali, Finland
Towels, bed sheets, mugs, and more amenities have been "Moomin-fied" in the 32-square-meter double room located on the third floor of Naantali Spa. The room features don't leave out the usual amenities to complete your Moomin room experience. What's more special here is the fact that you can go back and forth to Moominworld just by the regular mini-train.
8. Mickey Mouse in Disneyland Hotel, California, USA
You won't find Mickey Mouse anywhere else but in Disneyland and if a Mickey Mouse-themed room is what you are looking for then the Mickey Mouse Penthouse Suite in Disneyland Hotel, California is the right place to book right away. From chairs to drawer knobs, everything will make sure to remind you that you're in Mickey's territory.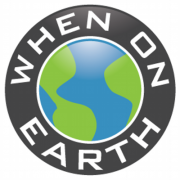 WOE Media
When On Earth Magazine is for people who love travel. We provide informative travel guides, tips, ideas and advice regarding places to see, things to do, what to taste, and much more for world travelers seeking their next dream vacation destination.