13 of the Most Charming Small Towns in the World
Sick of the big cities? Check out these small provincial towns that would definitely breathe back life to your travels.
1. Colmar, France
Call it the Disney Princess of towns, Colmar is as charming as a 7-year old in a glittery pink gown. Candy-colored houses on cobblestone streets, tiny boats adrift in flowery canals, a miniature train chugging whimsically around town–even a nightly light show that happens every single day of the year. The only thing that's missing here is a fairy godmother as if it even needs one.
2. Juzcar, Spain aka. Smurf Town
By sheer dumb luck, the producers of the Smurfs movie managed to convince the 250 locals of the town of Juzcar, Southern Spain, to paint all of their houses blue. Tourism skyrocketed, and the town never repainted again.
3. Alberobello, Italy
A lost city of gnomes? Not quite. Adorable Alberobello (repeat five times fast) has a hundred cone-shaped white-tipped houses that are located on top of a hill, surrounded by lovely olive groves (repeat five times faster).
4. Qaqortoq, Greenland
Welcome to the Lego block town of Greenland! Population: 3,000.
5. Burano, Italy
In Italy's technicolor town, residents must send a letter to the government if they want to paint their house. The officials will then reply with a list of colors you're allowed to use. Break the rules, and you're behind bars for using the wrong paint.
6. Shirakawa-go, Japan
Sweet Shirakawa-go is a bucolic mountain town famous for its thatched roofs designed like praying hands. Find it enveloped in the morning mist, the colors of spring vivid against the rustic homes. Ah, the peaceful rural life.
7. Monsanto, Portugal
A town built over, around, and in between giant mossy boulders. What were those natives thinking?
8. Hoi An, Vietnam
They say there are more lanterns in this town than people. Pair the slow, easygoing atmosphere with rich culture and history and you got an unforgettable Southeast Asian town that may stick with you forever.
9. Göreme, Turkey
Golden lunarscapes are the backdrop of this simple Turkish town that's still growing out of its traditional farming customs. Göreme is famous for its curious "fairy chimney" rock formations, some of which were hollowed out to create houses and churches.
10. Giethoorn, Netherlands
Looking for a retirement destination? This idyllic Dutch town has no roads but is connected instead by a network of old-world canals, creating small private islands for each house.
11. Cinque Terre, Italy
Cinque Terre is an enchanting sprawl of five towns across serrated island cliffs. What's interesting: the government has made the entire area a National Park to preserve its rich natural and cultural heritage.
12. Bibury, England
Picturesque stone cottages dating back to the 17th century form quaint honey-colored rows that earned the title "the most beautiful village in England."
13. Sidi Bou Said, Tunisia
The blue and white village of Tunisia has a wide reputation as an artistic bohemian sanctuary. Sidi Bou Said is flocked by tourists, but it's just one of those special places that don't lose their charm even with so many loud people littering the streets.
Bonus Town 1: Dinan, France
Dinan is located near the famous and beautiful city of St. Malo in the region of Brittany. It has a fairy tale quality to it, perfect for a romantic short holiday.
The typical (regional) food is the Crêpe, which includes the salty "Galettes" kind, and the sweet kind. The locals typically pair the crepes with local French cider. The region also specializes in Caramel (for sweet lovers).
The whole town can be seen on foot, and every corner hides incredible beauty.
Bonus Town 2: Piodao, Portugal
The relative remoteness of this village created a microcosm of a distinct culture, with an attitude of self-sustainability. Read more about this fairytale town here.
[su_note note_color="#fafddf" text_color="#000000″ radius="0″]
Related Topics You May Be Interested to Read: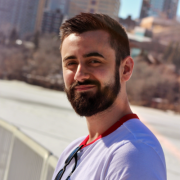 Cameron Dwyer
Cameron is a travel writer, a nomad, a wanderer, a wonderer, a gypsy, homeless. He loves being on the road always on a mission to explore the unexplored destinations.