Piodao: Portugal's Most Picturesque Village
Piodao is affectionately known as the "nativity village" among the locals, and for good reason. As the sun sets over this beautiful town, the little mountain houses light up one by one, from afar looking like lightning bugs against the darkening backdrop.
It is full of authentic charm, a mixture of many different cultures who gathered on this mountainside centuries ago to make their home.
At its advent, Piodao was a farming community, and that heritage is still felt today, with the main industries of this town being livestock, produce, olive oil, and cheese—and even mining from the mountain itself. The relative remoteness of this village created a microcosm of distinct culture, with an attitude of self-sustainability.
In the middles of the last century, many of the people in this small village began to abandon it, favoring the big cities to the primitiveness of the city. Piodao did not even receive electricity or a road until 1972. It is those who visit this picturesque town have breathed life back into it.
When you visit Piodao, you will be amazed by the narrow streets, the friendly people, and the culture and tradition that is still alive and well, despite the rural location and small population. Because of the historical architecture here, Piodao was named a National Heritage Site, as an excellent example of medieval town structure and lifestyle.
Touring these streets, you will feel transported back in time, to a simpler day. Most of the houses have been preserved in the exact same way that they were built, with stone floors and walls and wooden support beams. Whether you are a fan of architecture or not, you will marvel at the longevity of these houses.
The town seems to have been plucked from a fairy tale or from an expertly-designed movie set, with window sills all painted the same shade of blue, houses all built in the same way, with similar proportions, a white limestone church perched beside it. It truly is one of the most extraordinary places to visit in Portugal, full of history, culture, and beauty.
[su_note note_color="#fafddf" text_color="#000000″ radius="0″]
Related Topics You May Be Interested to Read: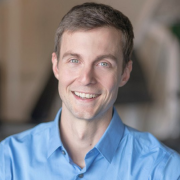 Ethan Allen
Ethan started traveling with his family at the age of 10 and has since visited dozens of countries on six continents. He loves discovering new destinations, predicting trends, and turning amazing travel experiences into inspiring stories.