10 of the Most Amazing Treehouses You Surely Want to Climb
As an adult, there might be chances when you reminisce the old times when you were a kid. That kid who's all eager to climb up a treehouse a.k.a. the hideout.
You scatter all those toys and have fun all day with your best playmates until someone climbs down crying because of a toy fight. But don't worry! You can still have a chance to enjoy tree houses and now you can even book a night in their well-designed rooms, or you can just be fascinated by looking at them from the ground.
Which one do you want to climb on?
1. Three-Story Treehouse (British Columbia, Canada)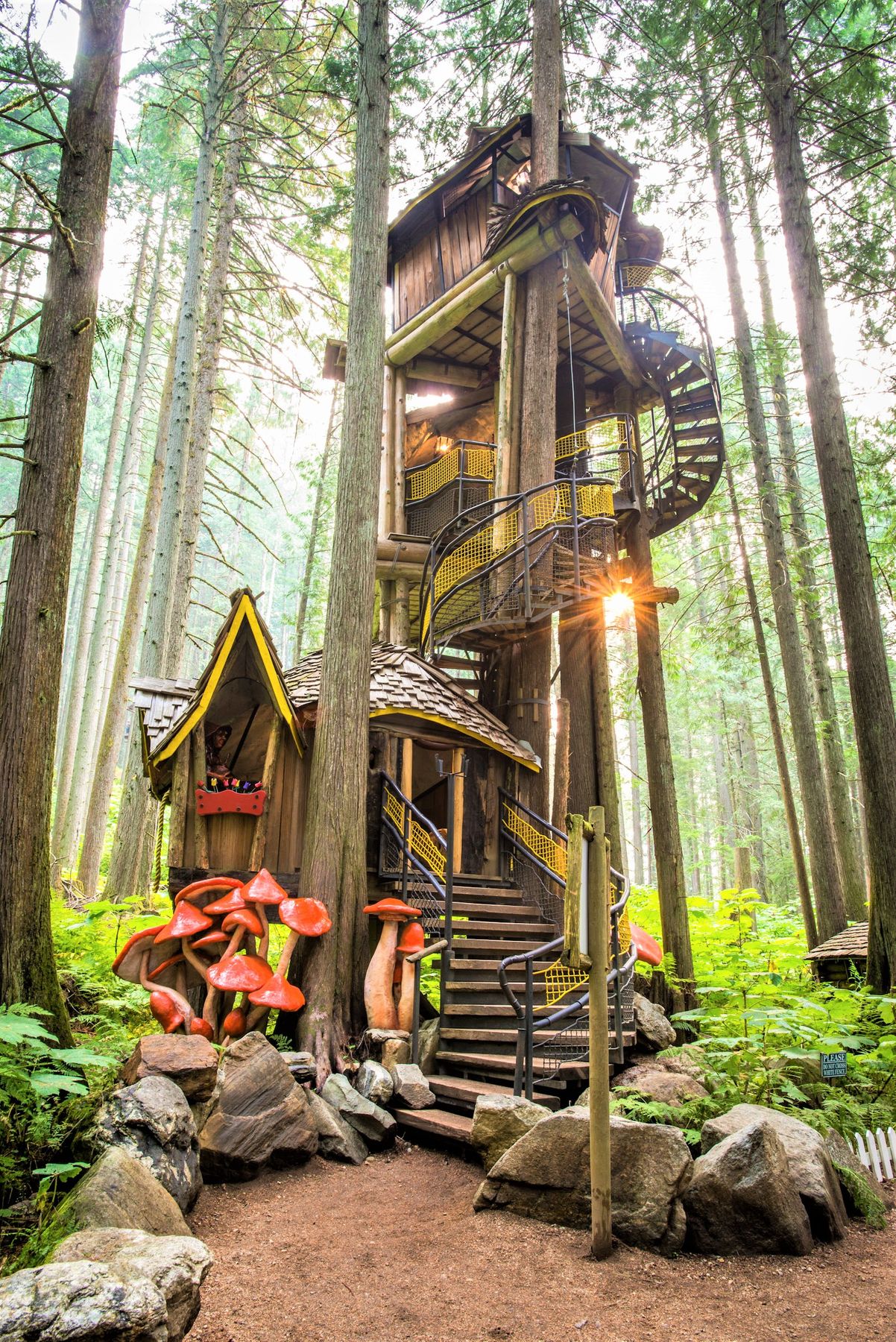 The Enchanted Forest's Three-story Treehouse is located halfway between Sicamous and Revelstoke, in Southeastern British Columbia. It is known to be the tallest treehouse in British Columbia standing 47 feet high with 64 steps to the top floor.
2. Mirror Treehouse (Sweden)
The Mirror Treehouse is a 4 x 4 x 4 lightweight aluminum structure hanging around a tree trunk, all covered in mirror glass. The treehouse camouflages as its mirrors reflect the forest and the sky on the outside, while the interior's windows give you a 360-view of the surroundings. This tree-hotel is located in the small village of Harads, near the Arctic Circle.
3. The Bird's Nest Treehouse (Sweden)
Another fantastic tree hotel, the Bird's Nest conceals itself in its surroundings that even the birds might get confused. The interior is made of wood panels, this time without any windows. The design of this tree hotel is suitable for up to four people.
Read more: Alaska's Dr. Seuss House Is Like Something Out of a Book
4. Yellow Treehouse Restaurant (Auckland, New Zealand)
It could be a cocoon, a lantern, or anything you could've imagined. This treehouse restaurant was designed as a reminiscent of that refugee children go to during playtime. This time it's a restaurant adult can visit via a 60-m walkway.
5. Free Spirit Sphere Treehouses (Vancouver, Canada)
Wooden spheres are suspended in Free Spirit Sphere Treehouses. Each sphere is tethered by three vertical ropes to three separate trees to provide stability. They can be accessed by a spiral stairway or a short suspension bridge, all also suspended by ropes.
6. Senior Center Turned Treehouse (Ghent, Belgium)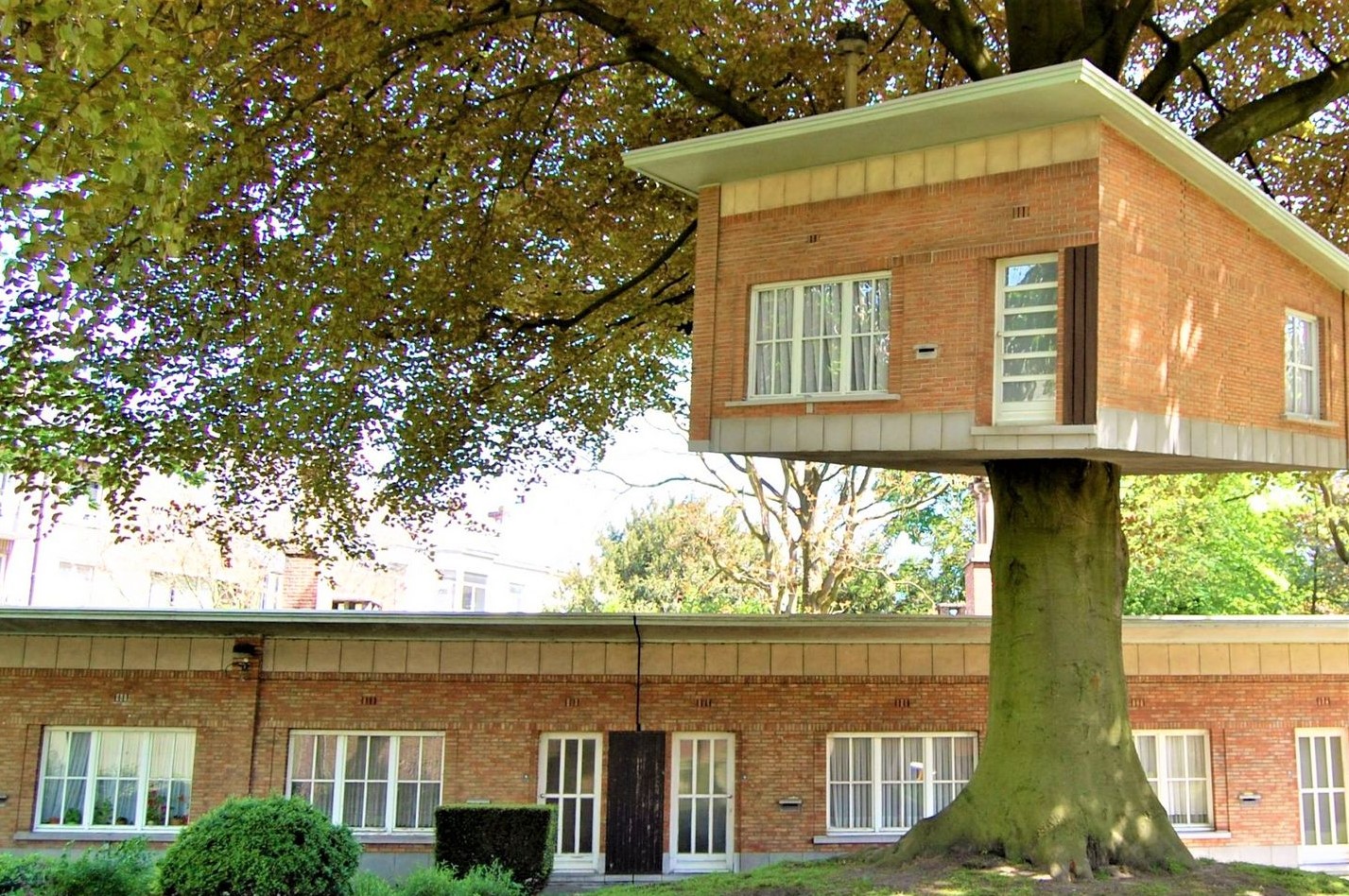 It is a treehouse but sad to say, you can't climb and go in it. This sculptural treehouse created by Benjamin Verdonck is a faux-cement foundation that tilts towards the viewer. The façade is clad in faux-brick, a large front window, paned glass door, and even a mail slot.
The treehouse which resembles the senior center in Belgium represents the relation between youth (a treehouse for children) and aging (the senior center itself).
Read more: The World's Tallest Treehouse in Crossville, Tennessee
7. O2 Treehouse (USA)
This is just one of Dustin Feider's original treehouses made of translucent 1/16th-inch triangulated polypropylene panels. The materials used for the treehouse are all recycled and the same goes for the rest of Feider and his team's projects for O2 Treehouse.
8. Treehouse for Birds and People (Ando Momofuku Center, Japan)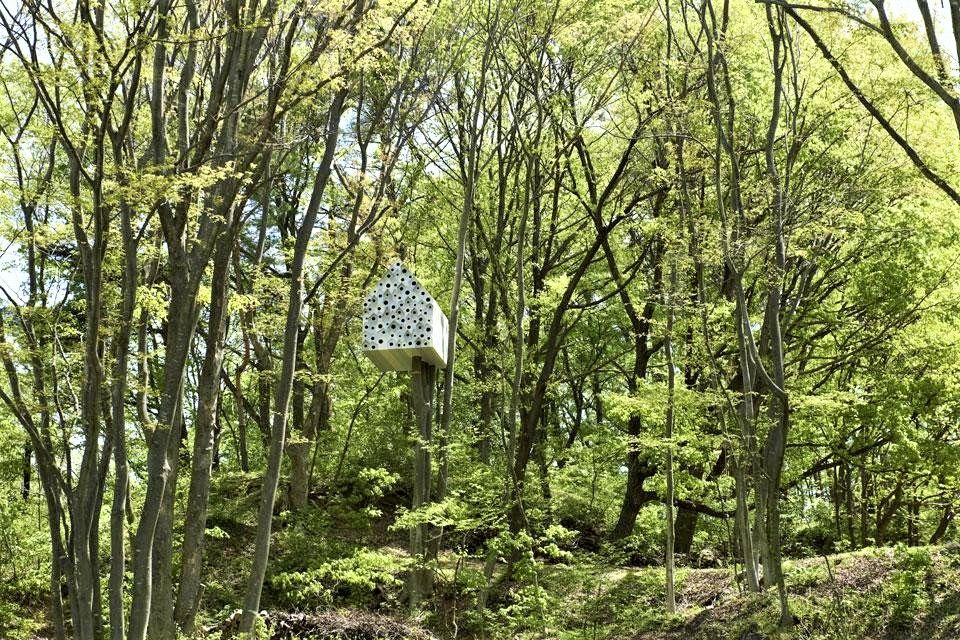 If you want to see how birds live inside their homes, this treehouse designed by Nendo is worth the climb. The house supported by three big trees is divided into two parts: one side of 78 nesting boxes for the birds and the other is an opening for one person to enter.
9. Tetsu Teahouse (Yamanashi, Japan)
This teahouse designed by Terunobu Fujimori in Japan pierces eyes with notes of minimalism and fantasy. You won't regret a single bit for climbing in a treehouse that stands high surrounded by fully-bloomed cherry blossom trees. It's simply beautiful.
Read more: Padlock Trees of Love in Moscow, Russia
10. UFO Treehouse (Sweden)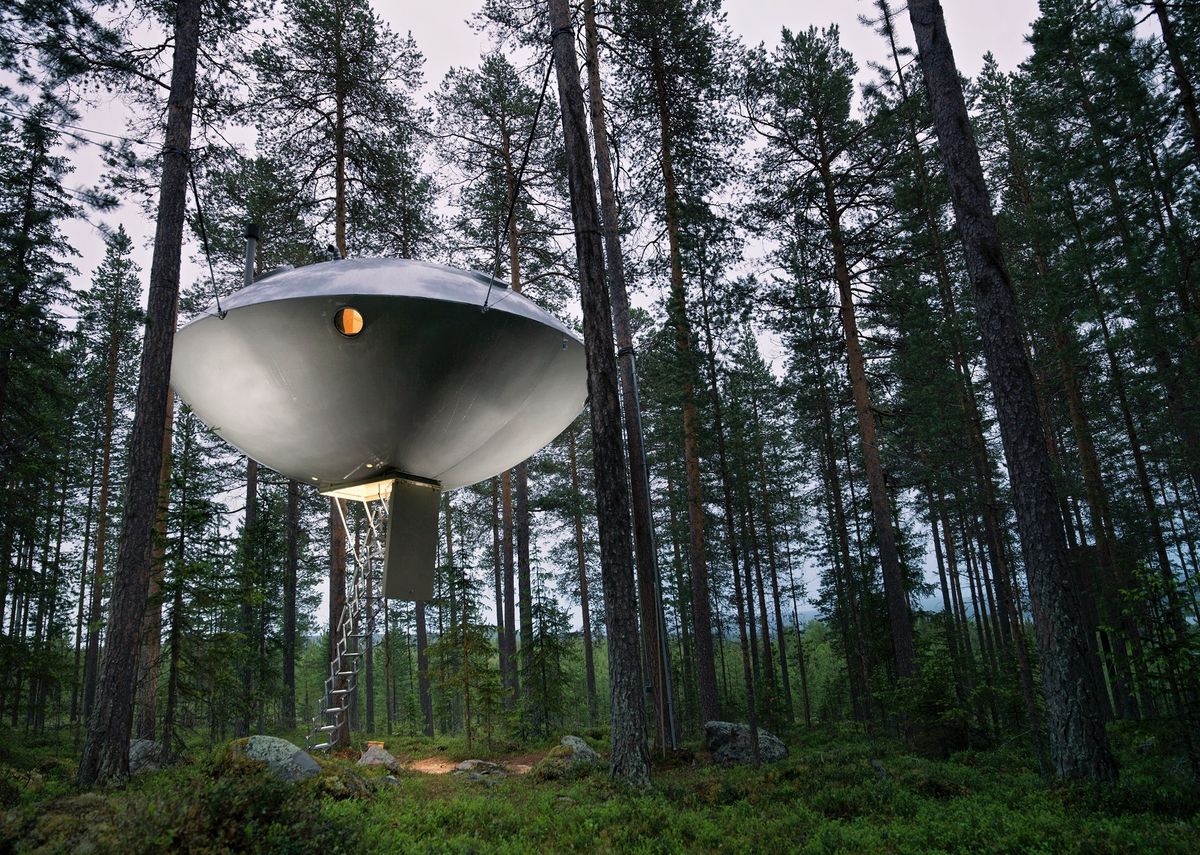 While the Mirror Treehouse and Bird's Nest greatly match nature's surroundings, a UFO suddenly lands on Earth. The UFO is made lightweight and cast in a durable composite material. It can "abduct" two adults and three children. A great room for a family who wants a sci-fied getaway.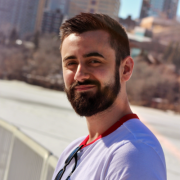 Cameron Dwyer
Cameron is a travel writer, a nomad, a wanderer, a wonderer, a gypsy, homeless. He loves being on the road always on a mission to explore the unexplored destinations.