Wear Your Luggage With The Rufus Roo Big Travel Jacket
Before you go on your trip, everything won't be complete without your carry-on bag where you pack in your personal belongings that you would't risk placing in the check-in luggage. The problem is these bags could be too heavy; not to mention time-consuming when you have to dig in just to get something.
So instead of going through the trouble packing and carrying that bulk, why don't you just wear them with Rufus Roo's Big Travel Jacket? This jacket designed by Rebecca Morter of the London College of Fashion has 8 pockets for your belongings: 2 pockets that can fit shirts, pants or paperbacks; 2 bigger pockets that are huge enough to fit in a laptop or a handbag; 2 inner pockets for bottles and food; and 2 smaller pockets good for your passport, keys and phone.
The Rufus Roo Big Travel Jacket is available in different sizes: children (200g), medium (300g), and large (325g). It isn't only limited for traveling so you could go on and wear the jacket to carry baby stuff, tools, or even use this as a shopping bag substitute.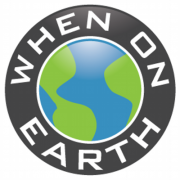 WOE Media
When On Earth Magazine is for people who love travel. We provide informative travel guides, tips, ideas and advice regarding places to see, things to do, what to taste, and much more for world travelers seeking their next dream vacation destination.