5 Electronic Devices That Will Keep Your Home On Guard Wherever You Are
Don't you just love it when you're about to go on a trip yet hate it at the same time just because you're worried about your house's safety? You don't really have to spoil your trip with all that paranoia for there are gadgets and smartphone applications that will surely keep your house on guard wherever you are. Here's a list of 5 devices that'll make you stay connected at home while you're away:
1. Nest Protect
Worried about getting your house on fire? The Nest Protect serves as a smart smoke and carbon monoxide alarm that can tell the difference between a burnt toast and an existing fire without making a sudden annoying sound. You can always check how your house's status with its app.
2. Doorbot
Wanna know who's been knocking on your door during the days you're away? The Doorbot is a WiFi doorbell that lets you know who they are even if you're not at home with its built-in webcam and phone app. You can even talk to those unexpected visitors on your doorstep wherever you are.
3. Lockitron
Take full control of the door locks even without the keys with the Lockitron. You can send access to your family and friends and receive notifications every time someone opens the door through its intuitive app.
4. Belkin Wemo Insight Switch
If you worry that you might haven't switched off all the lights, then let the Wemo Insight Switch check that for you. With Wifi or a 3/4G connection, the app will send you notifications to show you how much energy your electronics are using. You can also turn your home electronics (Belkin) on and off through your smartphone.
5. Dropcam
If you're the type who can't call it a day without seeing your family or pets, the Dropcam will be the eye that you can easily set up and connect to your Wifi at home so you can check out what's happening and make sure your home's safe with its motion and sound sensor. You can also talk to your loved ones through the Dropcam app in your phone, tablet or laptop.
Do you know other reliable house products not on the list? Visit our Facebook and Twitter page and share it with us!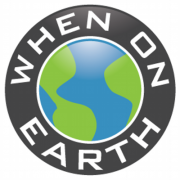 WOE Media
When On Earth Magazine is for people who love travel. We provide informative travel guides, tips, ideas and advice regarding places to see, things to do, what to taste, and much more for world travelers seeking their next dream vacation destination.