Walk the Exclusive Zion National Park Subway
When we think subway, we think to spend 45 minutes sandwiched between a possibly-homeless man and a screaming infant in 90-degree heat (that's 32.2 Celsius for all the 6.5 billion readers of Earth who can't be bothered to learn this outdated measurement system). So it's pretty refreshing to find out that The Subway of Zion National Park in Utah is a one-of-a-kind tunnel etched by the park's North Creek river.
There is two way to hike The Subway of Zion National Park:
1) From the bottom up A 9-mile round-trip hike which involves creek crossing, route finding, and scrambling over boulders.
2) From the Top Down: A 9.5-mile hike that involves rappelling skills and extensive route-finding experience. The route also requires swimming through several deep pools of very cold debris-filled water (not for the inexperienced).
Permits are required to hike The Subway, and due to the site's popularity, are given away by a lottery process. For a chance to walk The Subway, you need to fill out an online application three months in advance of your planned trip.  About 80 permits are issued per day. The non-refundable lottery application is $5.00, while the permit costs $10 for 1-2 people.
Get the permit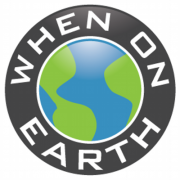 WOE Media
When On Earth Magazine is for people who love travel. We provide informative travel guides, tips, ideas and advice regarding places to see, things to do, what to taste, and much more for world travelers seeking their next dream vacation destination.