Walk Austria's Stairway to Nothingness
Walking Austria's "Stairway of Nothingness" is not for the faint of heart. In fact, as the website advises, the experience is reserved only to those with "nerves of steel."
Whatever your nerves are made of, as long as you can stomach walking along a glass platform floating 1,300 feet above the treacherous Austrian Alps, this adventure is for you. Located near the town of Schladming, this 328-foot long suspension bridge leads you fourteen steps down onto a glass terrace jutting out of a mountain crag. Once you reach the end, you are rewarded with an uninterrupted, breathtaking view of Austria's magnificent Dachstein glacier and stunning mountainous landscapes.
As for the faint of heart, a neighboring attraction is entertaining enough. Made completely out of ice, the Ice Palace is fully furnished and decorated with intricate ice sculptures. Highlighted attractions include the Throne Room, Crystal Cathedral, and Blue Parlor, all of which are suitably non-vertigo-inducing.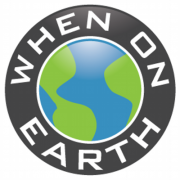 WOE Media
When On Earth Magazine is for people who love travel. We provide informative travel guides, tips, ideas and advice regarding places to see, things to do, what to taste, and much more for world travelers seeking their next dream vacation destination.